Passenger capacity, lower bed
2,114
Passenger capacity, max
2,680
Passenger staterooms, total
1,062
Passenger staterooms, outside
849 (80%)
- with balconies
750 (70%)
Classification Society R.I.N.A.,
100-A-1.1, Nav IL, MN, TP, IAQ-1, IWS, TMS
Machinery Diesel-electric, power station
Azipod propulsion
Machinery output
62,370 kW
Main engines
6 x Wärtsilä 9L46D
6 x 10,395 kW/514 rpm
Propulsion
2 x 17.6 MW Azipod
Propellers
Two fixed pitch Azipod propellers
Fin stabiliser
Pair of fin stabilisers
Fresh water
2 x 650 tons/day evaporators
Steam plant
Two (2) oil fired steam boilers. 13000 kg/h at 9 bar each
Six (6) exhaust gas boilers. 2600 kg/h at 9 bar each
Tender- and Lifeboats
12 partially enclosed lifeboats
Capacity 150
- 2 semi-rigid man overboard rescue lifeboat
Capacity 6
Diesel engine/water jet propelled.
Speed of 25 knots
- 6 enclosed cruise tender/ lifeboats
Capacity 150 persons
Liferafts
52 inflatable life rafts, capacity each 35 persons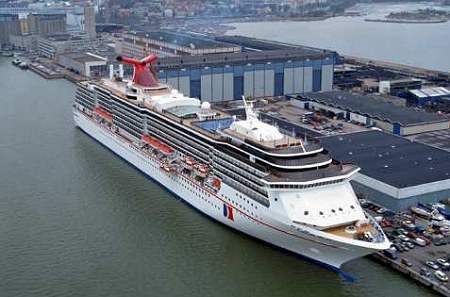 Carnival Spirit launched in Helsinki.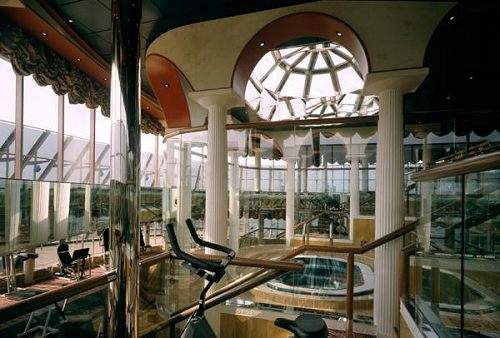 The spa facilities.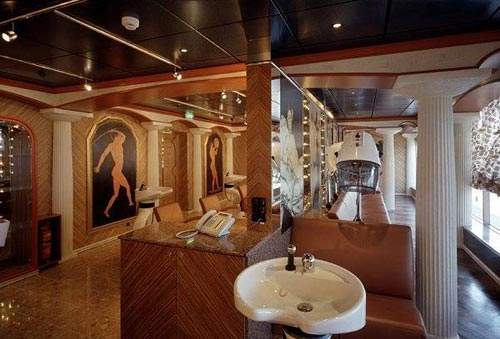 The 'salon classique'.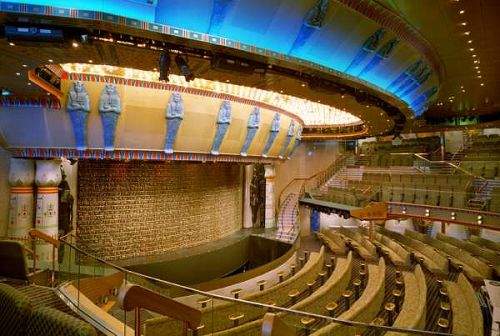 Pharaoh's palace main lounge.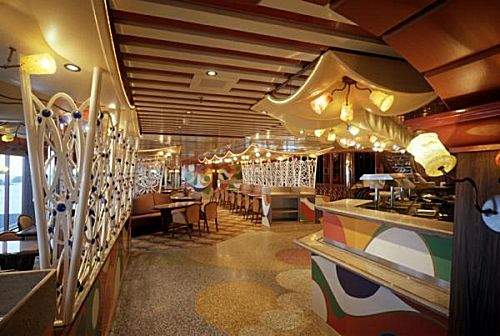 Carnival Spirit – la playa grille restaurant.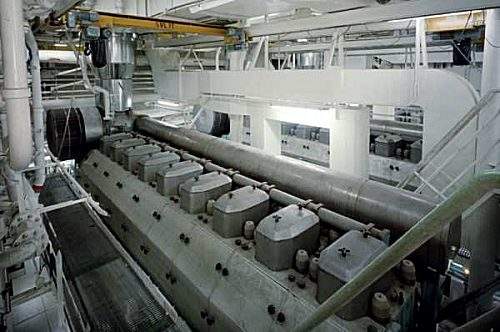 The engine room in the Carnival Spirit.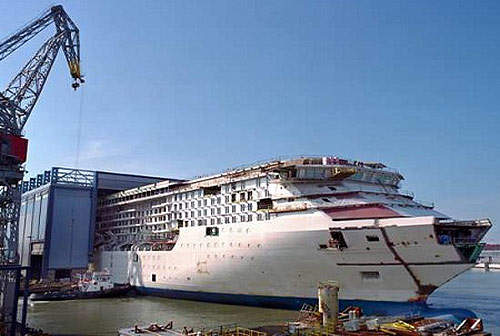 Carnival Spirit under construction.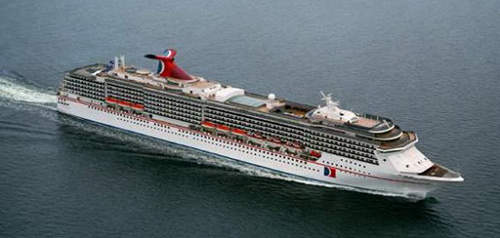 Carnival Spirit at sea.
The Carnival Spirit is a Panamax-Max size cruise ship. It carries up to 2,680 passengers in 1,062 staterooms. The crew capacity is 961. In all, the Carnival Spirit features twelve passenger decks. The atrium stretches over ten of them.
The passenger suites are on decks 1, 4, 5, 6, 7 and 8. These include six penthouse suites which are 36m². On deck 7 there are 44 suites of 27m², eight 'demi suites' of 22m² and others from 15m² to 18m² in size.
Of the 1,062 staterooms, 849 (80%) enjoy a sea view while 750 (70%) of them have balconies.
Entertainment, recreation and passenger decks
On deck 1 (riviera deck) is the show lounge (versailles lounge), which seats some 320 guests. Decks 2 (promenade deck) and 3 (atlantic deck) are public passenger decks. The lobby houses two grand staircases, a bar with dance floor, and the information and tour decks. There is the Louis XIV casino, including the casino bar and a bandstand.
The room also features big-screen televisions and tabletop gaming machines. In front of this is the large club cool jazz bar, a card room (monarch's room) and the pharaoh's palace. This is the main show lounge and stretches over three decks. It seats 1,170 guests.
In the atrium area are the reception and excursion desks, the spirit lobby bar (seating 123). Further aft is the lower floor of the main restaurant (empire restaurant), constructed in French 19th-century style, which stretches over two decks and seats roughly 1,300 guests, as well as 86 guests in a separate annex restaurant, the napoleon room.
On deck 3, in front of the main dining room's upper level, is the conference room, seating some 60 guests, and the deco lounge (foyer lounge). Beyond the Atrium is the shopping area (fashion boulevard).
Deck 4 (main deck) is a passenger cabin deck. The uppermost level of the theatre is situated up ahead, beyond which there is a large video gaming room (techno arcade).
Deck 5 (upper deck) is a passenger cabin deck, which leads on to the children's playroom (the fun house).
Decks 6 (empress deck), 7 (veranda deck) and 8 (panorama deck) are passenger cabin decks, and at the head of deck 8 is the ship's wheelhouse, with the officers' staterooms abaft.
Deck 9 (the lido or pool deck) incorporates two large swimming pools and two Jacuzzis in the central pool area (dome pool and sun pool), with a large bar in between (canopy bar).
On deck 10 (sun deck) there is a large multi-function/aerobic area and a lido area.
Deck 11 (sports deck) is an open deck with a jogging track. Surrounding the atrium on deck 12 (sky deck) is the ship's observation balcony.
Carnival Spirit's machinery
Carnival Spirit has diesel-electric machinery, consisting of six Wärtsilä 9L46D diesel engines with a total power of 62,370kW, each connected to an ABB alternator that provides electricity to the ship's main electric network at 11KV 60HZ,three phase.
Power from the main switchboard is supplied to 440V switchboards via three transformers to serve auxiliary machinery and ships services. A separate MG-stabilised power system supplies lighting and small consumer needs.
The propulsion consists of two azimuthing electric azipod propulsion units, with a power of 17.6MW each. Carnival Spirit has three 1.91MW tunnel thrusters in the bow. The service speed is 22 knots.
Waste handling
This is one of the first installations on-board a cruise ship, designed completely without dumping or discharging into the sea. It includes two 1,400kW incinerators
The classification society of Carnival Spirit is the Italian organisation, RINA. The liner sails under the Panama flag.
Related projects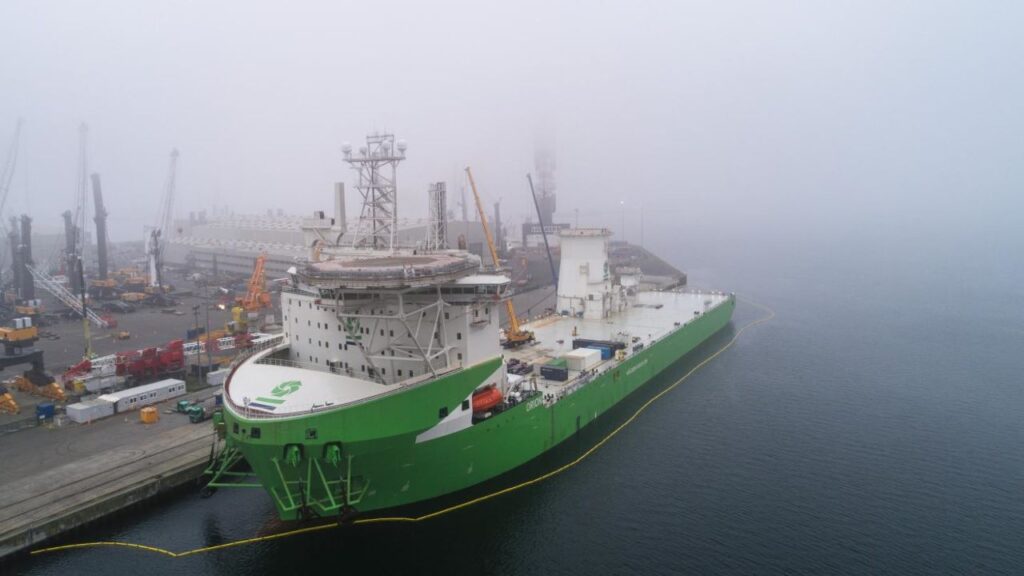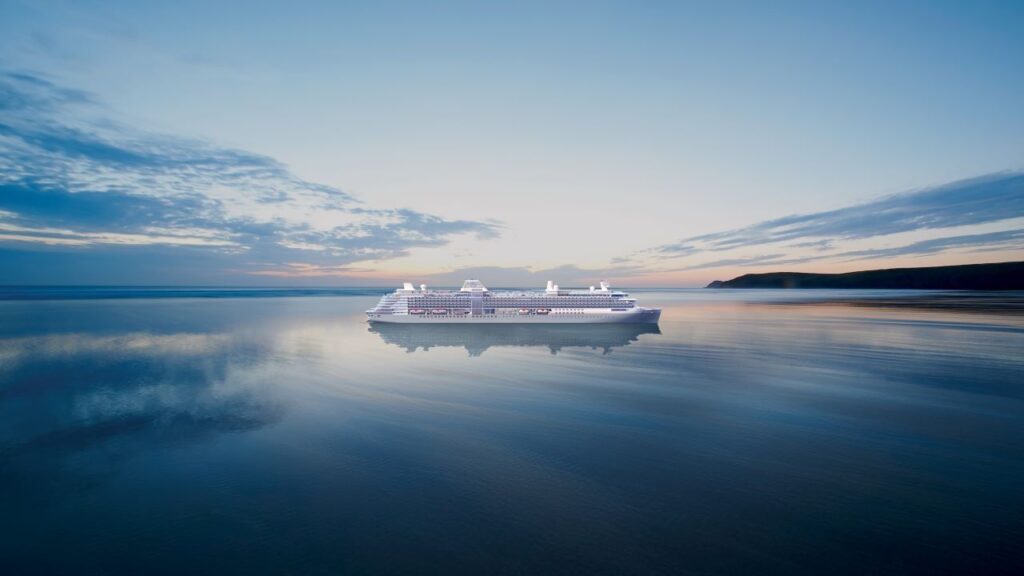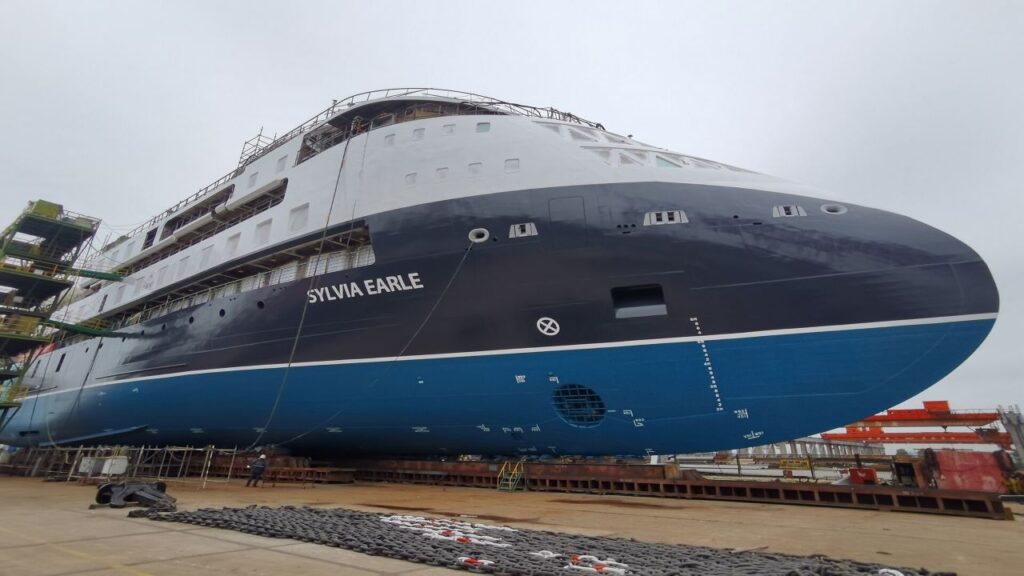 Topics in this article: