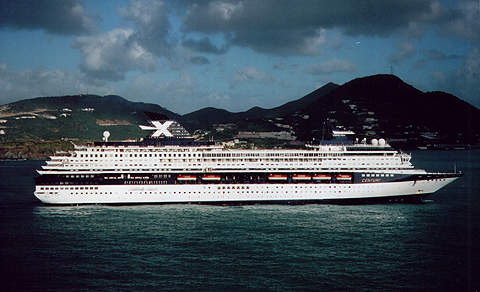 Celebrity Century, owned and operated by Celebrity Cruises, was built in 1995 by Meyer Werft.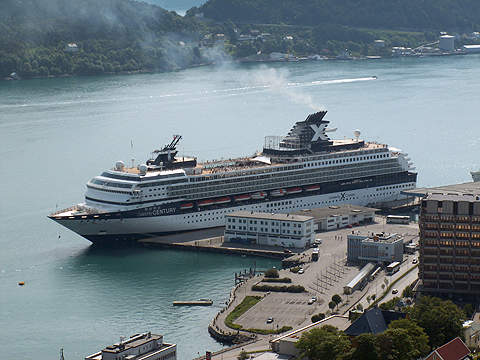 Celebrity Century can sail at a maximum speed of 21.5kt.

In June 2006 Celebrity Century underwent a major refurbishment at Fincantieri's shipyard in Palermo, Italy.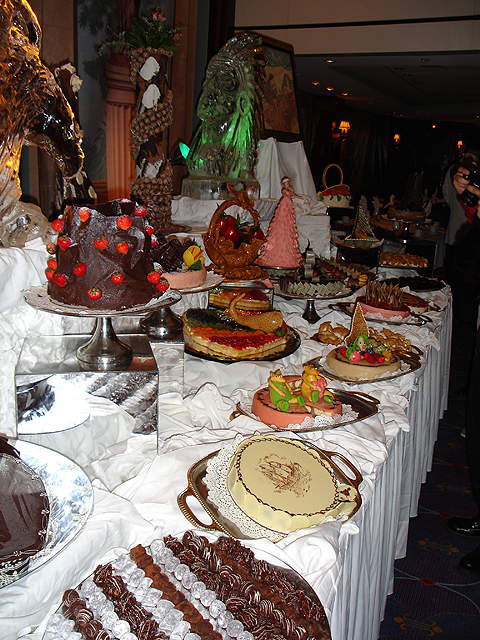 The three restaurants onboard Celebrity Century offer a variety of dishes, including desserts, pastries and cookies.
Celebrity Century is a Century-class cruise ship owned and operated by Celebrity Cruises, and is a sister ship to Celebrity Mercury. It entered service in December 1995 as Century and was refurbished and renamed in 2006.
Celebrity Century was built by the Meyer Werft shipyard in Papenburg, Germany. The 12-deck cruise ship has a length of 248m, a beam of 32m and a draught of 7.6m. Its gross tonnage is 71,545t.
The vessel has 907 cabins and can accommodate 1,814 passengers. The ship can sail at a maximum speed of 21.5kt.
Celebrity Century will sail from Baltimore, US, for ten winter cruises beginning in November 2011. The ship will replace Celebrity Mercury to offer cruises to the Caribbean and Bahamas.
Celebrity Century refurbishment
Celebrity Century underwent a $55m refurbishment in April 2006, which added a variety of features found in Millennium-Class ships.
"Celebrity Century will sail from Baltimore for ten winter cruises."
It is the largest cruise ship makeover completed by Fincantieri shipyard at Palermo in Italy.
The refurbishment involved upgrading all staterooms, the addition of suites, a new speciality restaurant, and spa and fitness centre upgrades.
A total of 314 new private verandas and 14 new sky suites were added.
Millennium-Century design
Based on the Century-class cruise ship design, Celebrity Century also incorporates Millennium-class features. The design integrates a clipper bow, a compact stern and a large straight funnel.
The ship also features a three-deck high atrium. The Murano restaurant located in the centre of the ship is adorned with handmade Murano glass chandeliers.
Staterooms
The ship has 907 staterooms available in a range of room categories including: Penthouse Suite, Royal Suite, Sky Suite, Century Suite, Sunset Veranda Stateroom, Concierge Class Veranda, Family Ocean View Strm Veranda, Deluxe Ocean View Strm Veranda, Deluxe Ocean View Strm Veranda, Ocean View Stateroom and Inside Stateroom.
The rooms range from 174ft² to 1,101ft². In-room facilities include TV, telephones, air conditioning, bathrobes, bathroom accessories and hair dryer, mini-refrigerator and personal safe. Premium rooms feature a veranda, multi-function television, DVD and CD players, individually controlled lighting system and bathroom including tub with whirlpool jets and stall shower.
Century dining and entertainment
The ship has three restaurants: Murano, Ocean Grill and Grand Restaurant. Murano is a speciality restaurant located in the middle of the ship. Grand Restaurant is a two-story dining room that offers gourmet cuisine. Cova Café on Deck 5 offers pastries and cookies as well as coffees and teas.
"Celebrity Century underwent a $55m refurbishment in April 2006."
Celebrity Century's newly refurbished lounges include Crystal Lounge, Rendez-Vous Lounge and Hemispheres observation lounge. The new X-Treme is a teen lounge dedicated to teenage travellers. Bars onboard include Martini Bar, Sky Bar, Sushi Bar and Sunset Bar.
The casino located on Entertainment Deck features slot machines and gaming tables. Fun Factory on Deck 3 offers a variety of games and activities to children ages 3-11 years.
Celebrity Theatre offers live performances, while the Cinema and Conference Room on Deck 5 hosts lectures and first-run feature films. Crystal Room on Entertainment Deck is dedicated to dancing and after-dinner entertainment. The ship has a fresh-water pool on the Resort Deck. A jagging track is also located on the Sunrise Deck.
Boulevard Shops on Deck 6 includes boutiques and jewellery stores. Images on Entertainment Deck features large-screen TVs and offers drinks along with ball games. Other facilities include a computer room with internet access, an art gallery, a card room and a library.
Spa and fitness centre
"The vessel has 907 cabins and can house 1,814 passengers."
AquaSpa offers beauty treatments, facials, massage therapies, herbal steam baths, acupuncture, detox wraps and body therapies. The spa also offers speciality treatments to teen passengers.
The fitness centre features the latest equipment and offers yoga and pilates classes.
Century propulsion
The vessel is propelled by four MAN B&W L48/60 four-stroke diesel engines. These engines drive two controllable pitch propellers, providing a total power out put of 31,130kW.