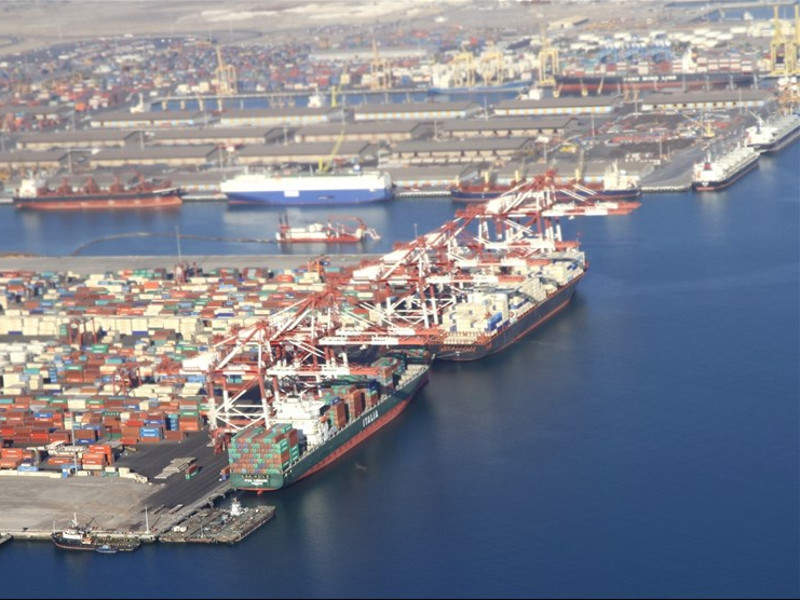 Chabahar Port, the only oceanic port in Iran, is located in the Gulf of Oman on the south-eastern coast of Iran.
It serves as the transport gateway between the Commonwealth of Independent States (CIS), India, Pakistan, Afghanistan, Russia and Europe.
The port features two different complexes namely Shahid Kalantari and Shahid Beheshti.
The expansion of Shahid Beheshti port is being carried out in five phases, which are scheduled for completion in 2024. It will increase the port's handling capacity to 82 million tonnes (Mt).
Chabahar Port background
Chabahar Port commenced operations in 1983 and has become an important port for Iran and Middle East.
It occupies an area of 11km² and has more than 300km of marine border. It plays an important role in the International North-South Transit Corridor (INSTC) and also serves as a gateway to the eastern development route of the country.
The port offers minimum transit distances to Afghanistan, Pakistan and Central Asia and is the most economical port in commercial trade for these countries.
Chabahar Port has 12 berths and a warehouse area of 33,200m² with a container capacity of 740,000 twenty-foot equivalent units (TEUs). The 4,000m² passenger terminal area has the capacity to house more than 600 passengers.
The port is capable of berthing ships with a draft of up to -16.5m and, unlike other Iranian ports, has no waiting time for vessels.
Chabahar Port development
A trilateral transit agreement was signed by India, Iran and Afghanistan for the development of two berths of the port in May 2016. The agreement will allow the western coasts of India to be linked with Chabahar and provide access for Indian goods to pass through Iran into Afghanistan and beyond.
"Completed with an investment of $1bn, the Chabahar phase one expansion created a new transit route between India, Iran and Afghanistan."
In May 2016, India Ports Global and Arya Banader of Iran signed a bilateral agreement for the development and operations of two terminals and five berths for ten years.
Phase one of the Shahid Beheshti port development in Chabahar was inaugurated in December 2017.
In February 2018, India Ports Global signed a memorandum of understanding with the Ports and Maritime Organization Iran for managing the operations of Shahid-Besheshti port terminal for 18 months.
The first Indian container ship, which was carrying grain cargo intended for Afghanistan, was berthed at Chabahar Port in August 2018.
Chabahar Port phase one expansion details
Phase one of Chabahar Port expansion involved the construction of two 640m-long container berths and three 540m-long multi-purpose berths.
Dredging was carried out for approximately 15 million cubic metres and breakwater was extended by 1,650m during the first phase of development.
The extension increased port capacity from 2.5Mt to 8.5Mt. The port is currently capable of mooring 100,000t ships.
Completed with an investment of $1bn, the Chabahar phase one expansion created a new transit route between India, Iran and Afghanistan.
Other expansion phases
The phase two expansion will involve the improvement of 38ha of restored lands and construction of a container terminal with berths measuring 900m-long each.
Phase three will include the construction of a 1,200m-long oil berth, while a multi-purpose terminal with a 700m-long berth will be developed in the fourth phase.
The expansion project will conclude with the construction of a 360m-long container berth in phase five.
Shahid Beheshti Terminal expansion project will also involve the development of support infrastructure for the berths and paved backup area.