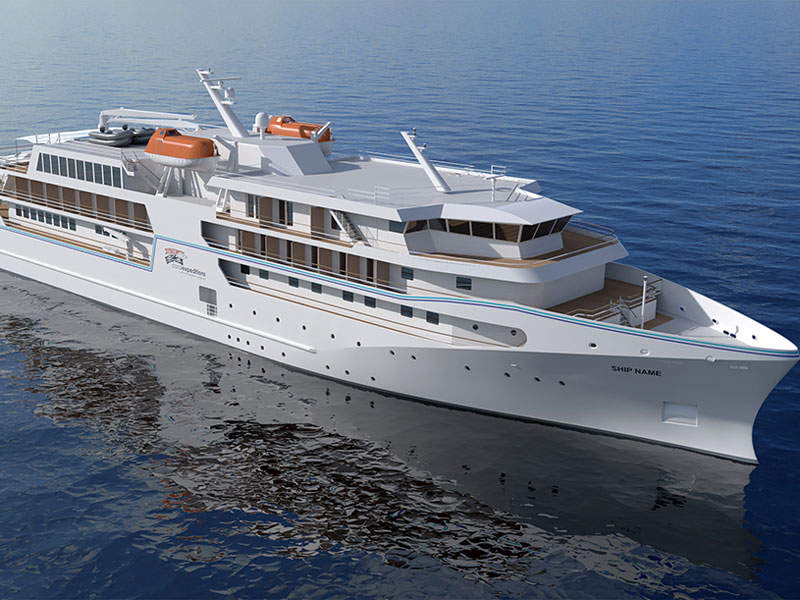 Coral Adventurer expedition cruise Ship is expected to enter service in 2019. Credit: Coral Expeditions.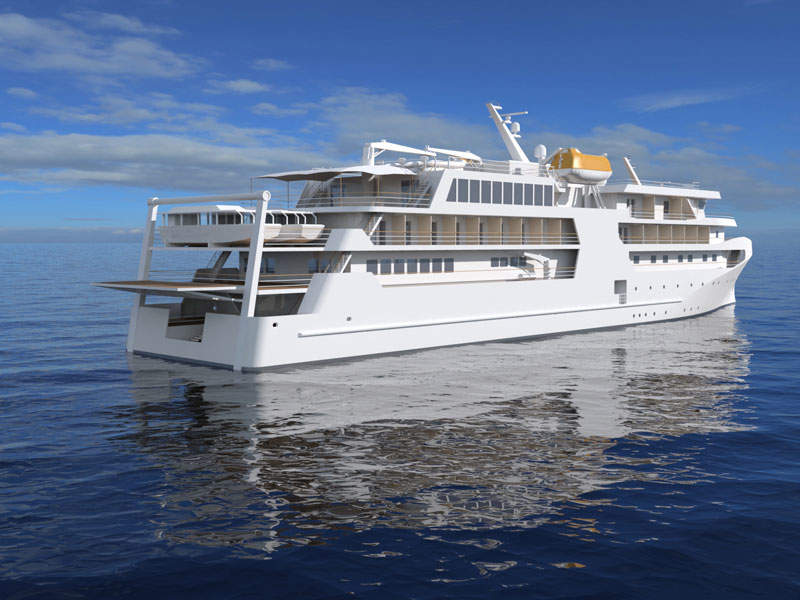 Coral Adventurer will be the fourth expedition cruise ship in Coral Expeditions fleet. Credit: Coral Expeditions.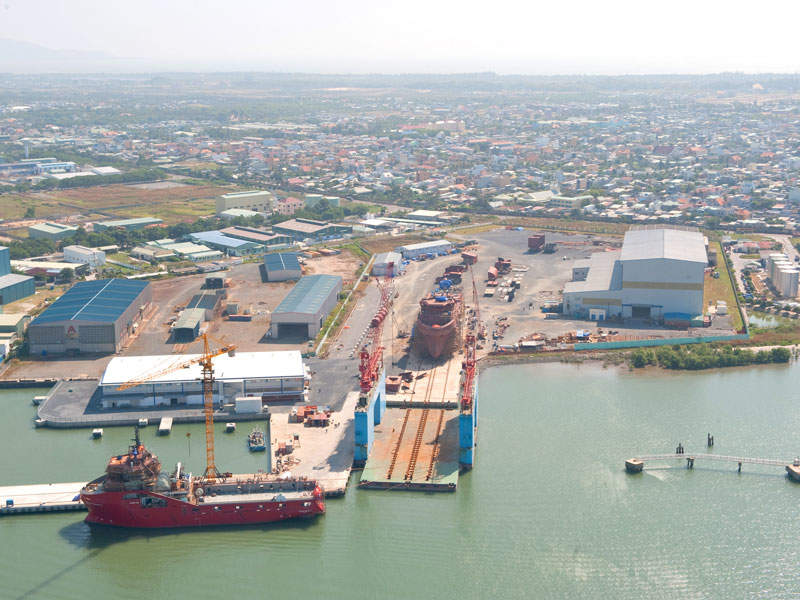 The expedition cruise ship is being built at Vard Vung Tau shipyard. Credit: STX OSV Holdings Limited.
Coral Adventurer is a new expedition cruise ship being built by Norwegian company Vard. It will be the fourth expedition cruise ship to join the Coral Expeditions' fleet, which also includes Coral Discoverer, Coral Expeditions I and Coral Expeditions II.
Vard was awarded a contract for construction of the vessel in September 2017. Being constructed at Vung Tau shipyard in Vietnam, the ship is scheduled for delivery in the first quarter of 2019.
The expedition cruise ship will be able to accommodate 120 passengers.
Coral Adventurer design and features
The vessel has been designed for small ship expedition cruises in isolated locations in the Asia-Pacific region. Its interiors will feature modern Australian design with the colour scheme of tropical Queensland.
The vessel will have an overall length of 93.4m, a draught of 4.5m and gross weight of 5,536t. Active stabilisers on the vessel will reduce roll, enhancing passenger comfort in different sea state conditions.
Passenger decks aboard Coral Adventurer
The Deck 1, named coral deck, will feature 12 coral deck staterooms, while the promenade deck on Deck 2 will have 16 promenade deck staterooms along with a dining room, gift shop, reception and gallery. The promenade deck will also offer panoramic views of the sea to the guests.
The explorer deck or Deck 3 will accommodate 28 explorer deck balcony staterooms along with a private gym.
Deck 4 will be where the bridge is located and will be the upper deck housing Cairns and Darwin suites. It will also feature an observation lounge and private bar.
The expedition room and captain's cabin will be situated on Deck 4, while all the decks will have lift and lobby facilities.
Coral Adventurer accommodation facilities
The bridge deck will offer 55.8m² balcony suites and 21.4m² balcony staterooms, and the explorer deck will offer 21.4m² balcony staterooms. The promenade deck will feature 17m² staterooms with large windows and the coral deck will offer 17m² staterooms with porthole windows.
"The cruise ship will embark on her inaugural voyage from Singapore on 24 April 2019."
The bridge deck balcony suite will be equipped with amenities including a lounge area, minibar, and a coffee machine.
All guest cabins will feature en-suite bathrooms featuring a toilet, shower and ample storage space. The cabins will be furnished with a wardrobe, a desk, and an armchair.
Entertainment facilities on Coral Adventurer
Coral Adventurer will feature a large dining area as well as multiple bars offering wines, selected beers, and drinks along with lunch and dinner service.
A lecture lounge will be available with multimedia systems presenting daily expedition updates and presentations. The vessel will also have an onboard library with materials about the destinations and wildlife.
Xplorer and Zodiac tender vessels will be available at the stern of the ship, where all passengers can enjoy excursions to the shore.
A navigator lounge in the bridge deck will serve as a good viewpoint of the ship operations for the guests. Passengers will also be able to fly on the Mitchell Falls helicopter at for an additional cost.
The guest areas on the expedition ship will have Wi-Fi available for use and onboard gym equipped with personal trainers and equipment.
Coral Adventurer itineraries
The cruise ship will embark on her inaugural voyage from Singapore on 24 April 2019. It will initially sail on a 19-day voyage from Singapore to Darwin, followed by an 11-day journey in Darwin.
It will then sail on a 26-day voyage between Cairns and Darwin, where passengers will have an option to disembark in Wewak.
It will also sail on an 18-day voyage from Darwin to Singapore, covering popular destinations such as the Thousand Islands, and national parks Karimunjawa and Pulau Moyo.