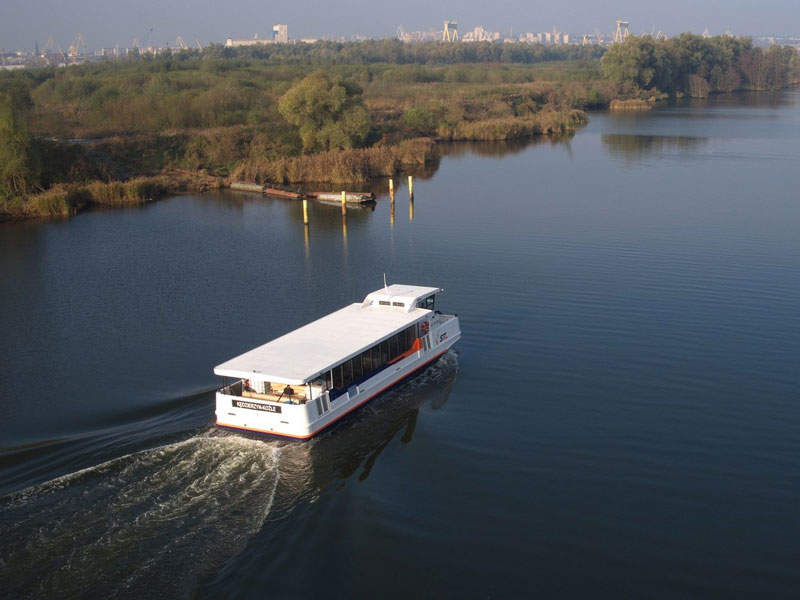 Damen Ferry 1806, operated by Société de Transport Lagunaire (STL), will have the capacity to carry up to 130 passengers. Image: courtesy of Damen Shipyards Group.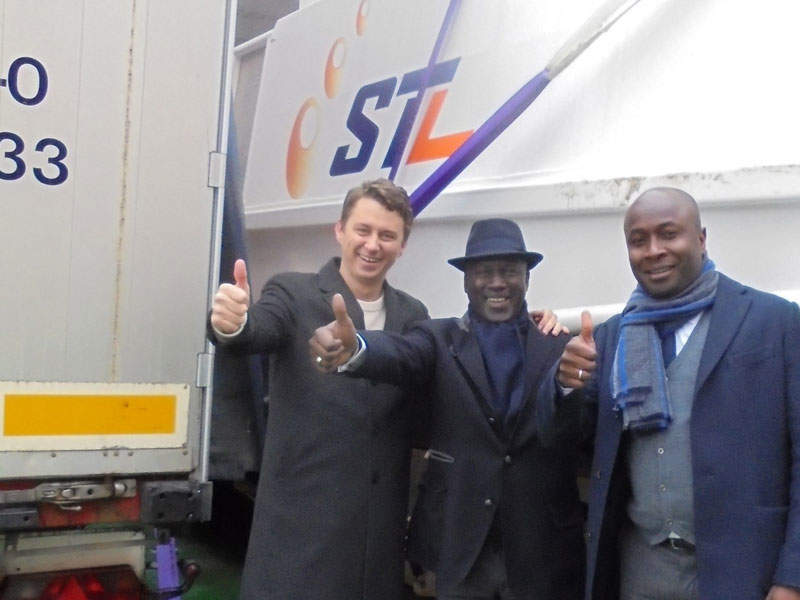 STL ordered 16 shallow-draft passenger ferries for the Ivory Coast. Image: courtesy of Damen Shipyards Group.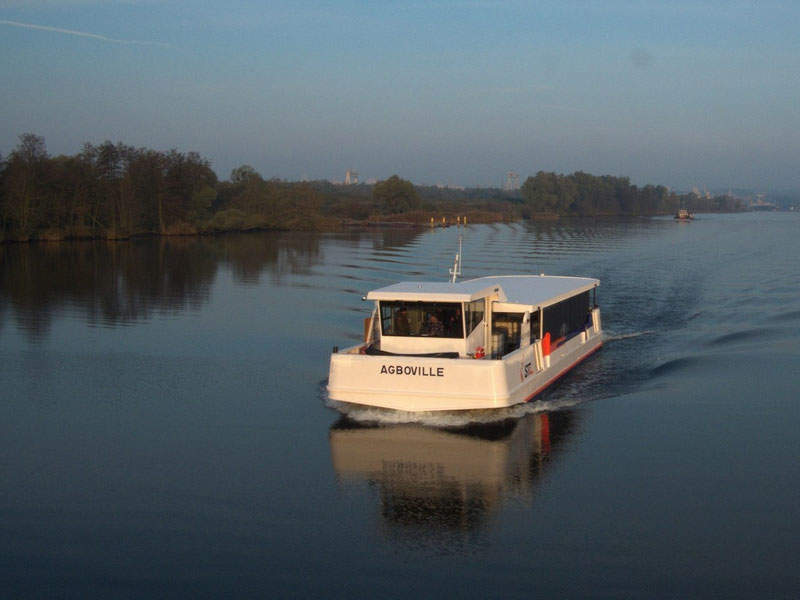 STL will operate Damen Ferry 1806 vessels in Ébrié Lagoon, Abidjan, Ivory Coast. Image: courtesy of Damen Shipyards Group.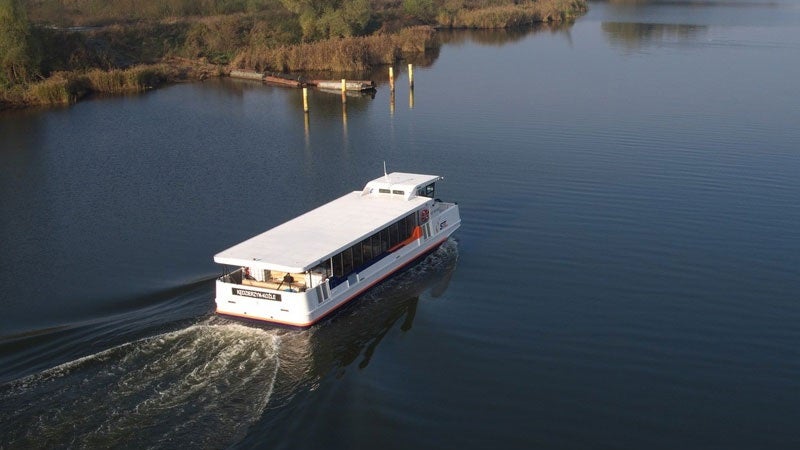 Damen Ferry 1806 is a class of shallow-draft passenger ferries developed by Damen Shipyards Group. The commuter water-buses are intended for the transportation of passengers in inland waterways.
Damen Shipyards Group received a contract from Société de Transport Lagunaire (STL) to deliver 16 Damen Ferry 1806 shallow-draft passenger ferries for Ivory Coast in December 2016.
STL also placed a follow-on contract with Damen for the supply of eight 24m pontoons to construct four separate ferry stations for mooring ferries and for supporting safe embarkation of passengers.
The multiple vessel contract forms part of the Government of Ivory Coast's initiative to improve urban infrastructure, while providing cost-effective and reliable public transport options. Passenger ferries will sail across the Ebrié Lagoon waters around Abidjan in Ivory Coast.
All the ferries will be constructed at Damen Shipyards Koźle in Poland. The first four ferries will be delivered in January 2017 and the rest will be delivered in three batches by mid-2017.
Damen Ferry 1806 design and features
Damen Ferry 1806 incorporates a shallow-draught round bilge hull design optimised for shoal water operations. It will feature a steep and slender bow for high efficiency. The catamaran hull is made of steel, while the superstructure is built using steel and aluminium materials.
The boat is designed using full 3D design software to enable efficient construction. Internal spaces of the ferries are virtually fitted-out to measure load and performance for achieving efficient lay-out.
The vessel is equipped with heavy-duty equipment and the critical machinery aboard is double constructed to ensure reliable operation. The arrangement of multiple compartments gives stability in damage scenarios. Its emergency back-up system for crucial functions further increases safety during operations.
The ferries will have a moulded length of 18m, moulded beam of 5.62m and a moulded depth of 1.8m. The ware and air drafts of the ferries will be 1m and 3.9m respectively. Each ferry will have ceiling height of 2.1m.
"Each engine can achieve a maximum power output of 89kW."
Accommodation on Damen Ferry 1806
Damen Ferry 1806 can accommodate a total of 130 passengers, comprising 100 seated and 30 standing. It will be manned by a minimum crew of two.
The passenger saloon will be fitted with large windows and installed with standard benches or full leather VIP business chairs according to the requirements of the customers. The vessel will allow passengers to enter/exit from forward and aft sections. The open, clean and unobstructed deck layout will enable easy embarkation of passengers.
The ferry can be provided with optional arrangements including bicycle racks and a stairway with access to the open top deck.
Damen Ferry 1806 navigation and communications
The Damen Ferry 1806 will feature an ergonomically designed wheelhouse, which can be positioned front, middle or aft as per the requirements. The vessel will be equipped with a Furuno GP32 global positioning system (GPS) and Thrane & Thrane, Sailor 6248 very high-frequency (VHF) radio.
Propulsion of Damen vessel
The ferries will be powered by two Volvo D5A TA four-cylinder marine diesel engines driving a fixed-pitch propeller. Each engine can achieve a maximum power output of 89kW. The vessel will have a fuel storage capacity of 200m³.
The shipboard electricity will be supplied by two 75Ah alternators. The propulsion system will provide an average speed of 8k and a maximum speed of 10k. It will offer high fuel efficiency, ensuring low-cost operation.