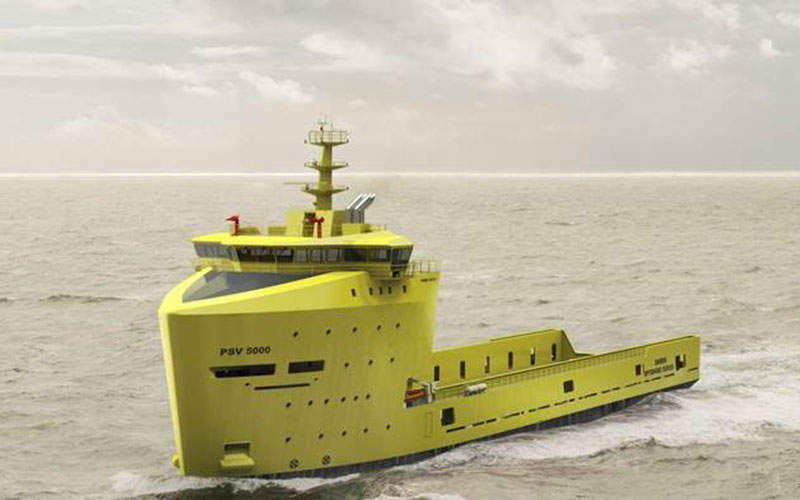 PSV 5000 CD is a new series of platform supply vessels (PSVs) designed by Damen Shipyards Group. Image courtesy of Damen Shipyards Group.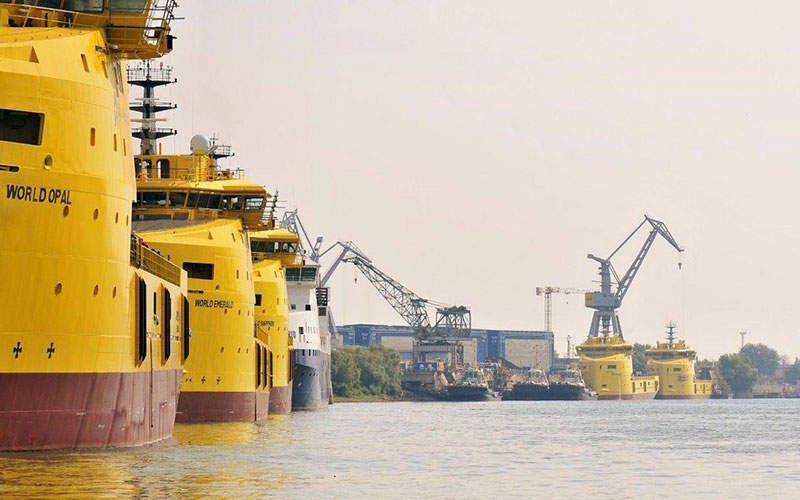 Four PSV 5000 CD vessels will be constructed by Damen Shipyards Galaţi in Romania. Image courtesy of Damen Shipyards Group.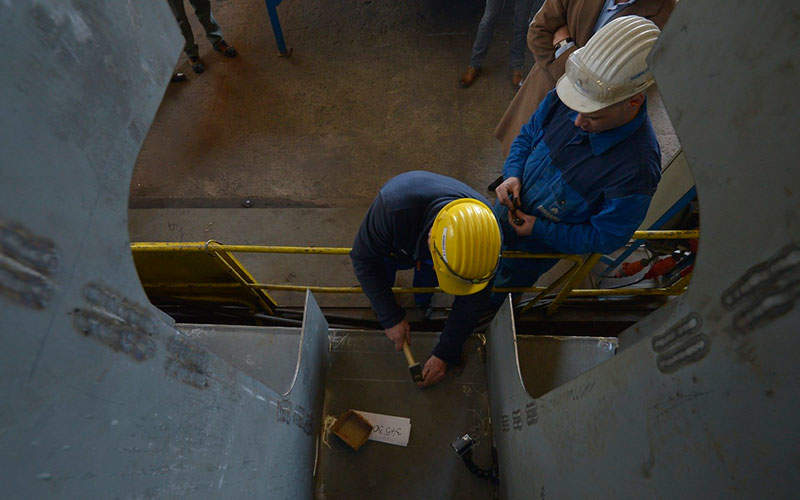 The keels for first two vessels were laid in April 2015. Image courtesy of Damen Shipyards Group.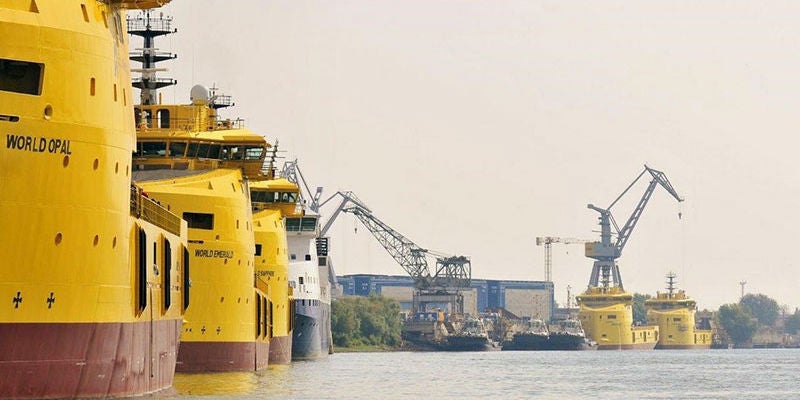 The platform supply vessel PSV 5000 CD is a new class of ships offered by Damen Shipyards Group for transporting cargo and supplies to and from oil and gas rigs.
Atlantic Towing (Canada) selected Damen Shipyards Group for the construction of four ice-strengthened PSV 5000 vessels in July 2014. The vessels will be deployed in sub-arctic waters of the Hibernia and Hebron oil fields under a ten-year offshore support contract with ExxonMobil Canada Properties and Hibernia Management and Development Company (HMDC).
Construction on the first two PSVs began with the keel-laying ceremony held at Damen Shipyards Galaţi in April 2015. All four vessels will share the standard PS V design, whereas the last vessel will be additionally fitted with an active heave compensated crane for conducting inspection, repair and maintenance (IRM) missions.
"Delivery of the first PSV 5000 CD is scheduled for April 2017."
Delivery of the first PSV 5000 CD is scheduled for April 2017.
PSV 5000 CD design and features
The mono-hull vessel incorporates flare-less bow and slender hull lines. It is designed to offer good see-keeping capabilities in sub-arctic conditions with strong winds, high waves, snow and icebergs. Built in accordance with DNV-classified Green Passport notation, each vessel will offer reduced fuel consumption, while delivering efficient cargo intake capacity.
The PSVs will integrate iceberg management tools, whereas the IRM vessel will house a 100t crane fitted with advanced heave compensation (AHC) system for missions in the Grand Banks area.
The vessel will have an overall length of 90m, moulded beam of 19m, moulded depth of 8m and summer draught of 6.3m. The deadweight of the vessel will be 5,000t.
The PSV 5000 CD will accommodate 16 crew members and 28 special personnel. Its cabins will be furnished with internet, telephone and satellite television.
Deck equipment and systems
The vessel will offer a deck area of 1,020m² and can accept a deck load of 2,800t with vertical centre of gravity (VCG) 1m above the deck.
The deck will be fitted with an electric-hydraulically operated anchor mooring winch with a rope drum and two warping heads, two electrically operated capstans with a hold force of 5t each, a knuckle boom deck crane with a 2.3t lifting capacity at 11m, and an electric-hydraulically driven tugger winch with 10t pull.
Tank capacities and cargo handling systems
The storage tanks aboard the vessel can hold 2,000m³ of ballast or drill water, 600m³ of fuel oil, 1,060m³ of potable water, 1,250m³ of liquid mud, 1,500m³ of recovered oil, 1,200m³ of fuel oil cargo and 380m³ of dry bulk.
The cargo handling systems will include two 200m³/h pumps for ballast or drill water, two 100m³/h liquid mud oil pumps, two 200m³/h fuel oil pumps, two 200m³/h fresh water pumps, two 75t/h dry bulk loading system, two liquid mud systems agitators, circulation system, and a hot water tank cleaning system.
Navigation and communications
The PSVs will be equipped with X-band and S-band navigation radars, an electronic chart display and information system (ECDIS), DP-2 dynamic positioning system and Area A3 global maritime distress and safety system (GMDSS).
Propulsion system
The diesel-electric propulsion will integrate two main diesel engines and two 2,200kW electric motors driving two twin-propeller, fixed pitch, azimuting thrusters and two 880kW bow thrusters. The power-plant will provide a speed of 14k at 5m draught.
The auxiliary equipment will include four 1,800ekW main generator sets, a 238ekW emergency generator, and a waste heat recovery system. The configuration of the diesel-electric propulsion with azimuth stern drives will improve fuel efficiency and reduce emissions.
The PSV 5000 CD will also feature a selective catalytic reduction (SCR) system for NOx reductions, to comply with future environmental regulations.