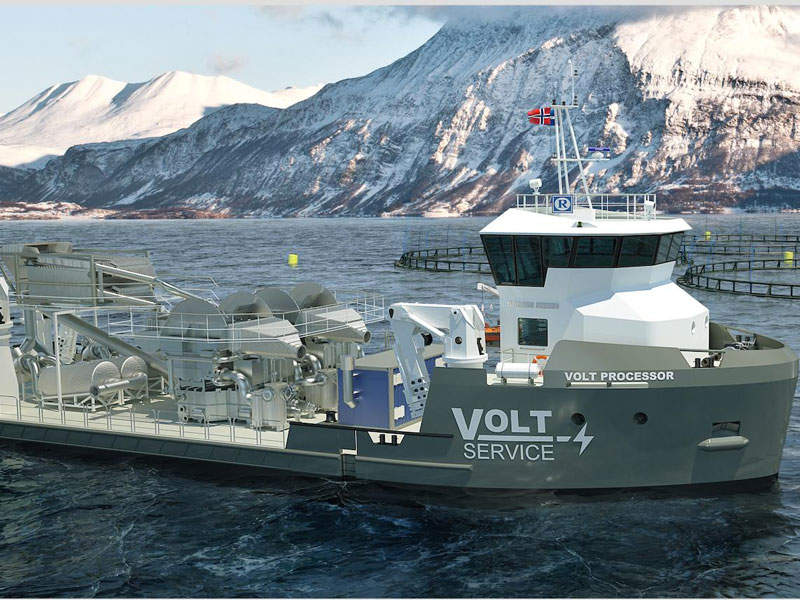 An artist's impression of Damen Utility Vessel (UV) 4312.. Image courtesy of Damen Shipyards Group.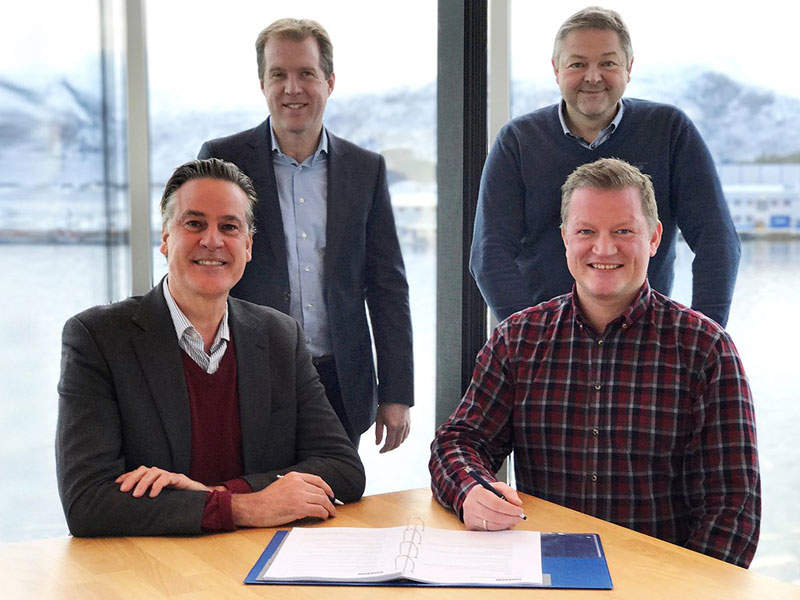 Damen Shipyards Group was awarded a contract by VOLT Service for the UV 4312 vessel. Image courtesy of Damen Shipyards Group.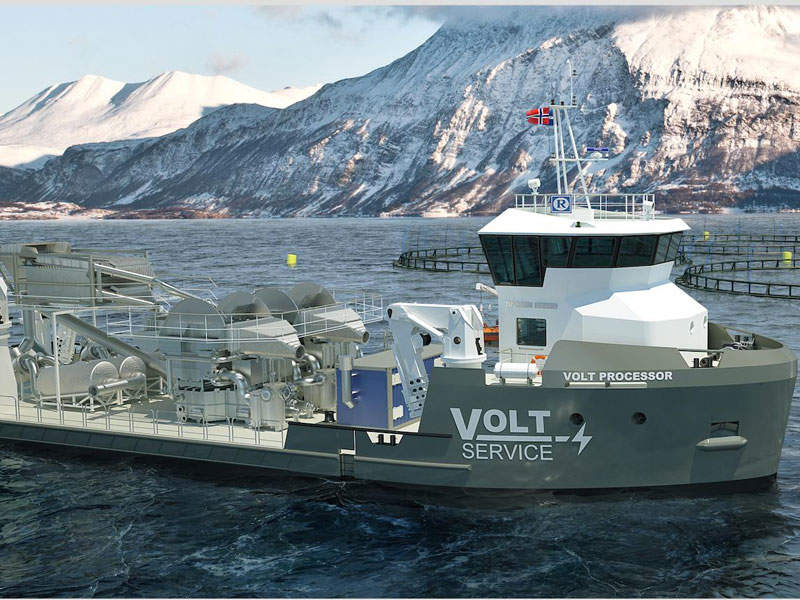 The UV 4312 series vessel, VOLT Processor, will be delivered in the first quarter of 2018. Image courtesy of Remøy Management AS.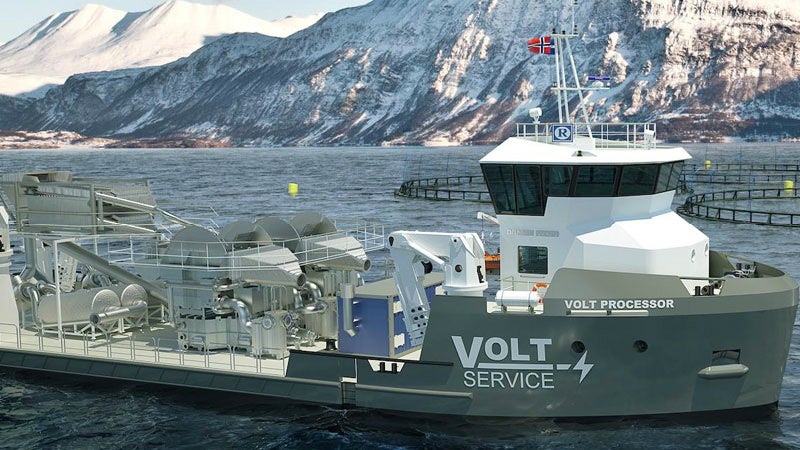 The Utility Vessel (UV) 4312 series of multi-mission utility vessels is being built by Damen Shipyards Group for light-duty offshore and coastal missions, such as buoy-laying and maintenance operations, and support for fish farms and remotely operated vehicles (ROV).
Damen Shipyards Group received a contract from VOLT Service for the construction and delivery of a UV 4312 vessel in January 2017. Named VOLT Processor, the vessel will be delivered in early 2018.
The shipbuilding process will be supervised by Remøy Management, which will also manage the vessel upon its delivery. Initially, the new vessel will perform delousing operations at Norwegian salmon farms.
Damen UV 4312 design details
The UV 4312 is the successor of Damen's smaller series, the UV 2410, and has been developed based on extensive feedback from the aquaculture industry. The vessel will feature a large wheelhouse with a seating area, open project office, a chart table and a navigation console. It integrates the latest equipment and systems for effective salmon delousing, while eliminating the need for chemicals in the treatment process.
The platform features a low freeboard, an accessible waterline on either side of the hull, a large cargo area, and removable railings for hose-handling operations. The modular design also enables the installation of a third crane, a powerful bow thruster, an additional generator set, and an ozone generator.
Additional equipment and systems can be added to the vessel to support other aquaculture activities, including installation and maintenance works.
The UV 4312 platform has a length of 43.27m, a moulded beam of 12m, a depth of 3.5m and a design draught of 2.6m. The deadweight and gross tonnage of the vessel are 460t and 499t, respectively.
The vessel can carry 145m³ of fuel oil, 10m³ of sewage, 25m³ of fresh water and 2m³ of bilge water.
Deck equipment and systems
The vessel offers a 350m² deck area with a load capacity of 5t/m². It can be fitted with two high-holding power anchors, a chain lifter electric anchor mooring winch, a 4.55t Knuckle boom deck crane with a 5t winch, two Knuckle boom cranes with a lifting capacity of 1.56t at 19.48m reach, and three 5t electric capstans.
Other optional systems include winches for rope or wire, towing pins with / without a stopper, a 500mm diameter stern roller, alternative cranes, DP-0 or DP-1 positioning package, chain clamps, capstans and side rollers.
"The vessel can carry 145m³ of fuel oil, 10m³ of sewage, 25m³ of fresh water and 2m³ of bilge water."
UV 4312 navigation and communications
The vessel's communication systems include intercoms, very high-frequency (VHF) and single-sideband (SSB) radio sets, and an automatic identification system (AIS). Navigation will be provided by X-band radar, an electronic chart system (ECS), a differential global positioning system (DGPS) and echo-sounder.
Accommodation onboard the utility vessel
The vessel can accommodate up to ten personnel in six cabins, which will be equipped with heating and ventilation systems. Other support facilities aboard the vessel will include a galley and a mess room.
Propulsion of Damen UV 4312 series
The power-plant of the UV 4312 integrates a diesel-electric configuration, housing two electric motors, two 1,030mm fixed-pitch propeller (FPP) thrusters, a 150kW bow thruster, two 470ekW Volvo D16 generator sets and a 139ekW Volvo D7 generator.
The diesel-electric system delivers power for propulsion, as well as shipboard systems and deck equipment. The propulsion system will provide a speed of 9.1kt and a bollard pull of 10.5t.