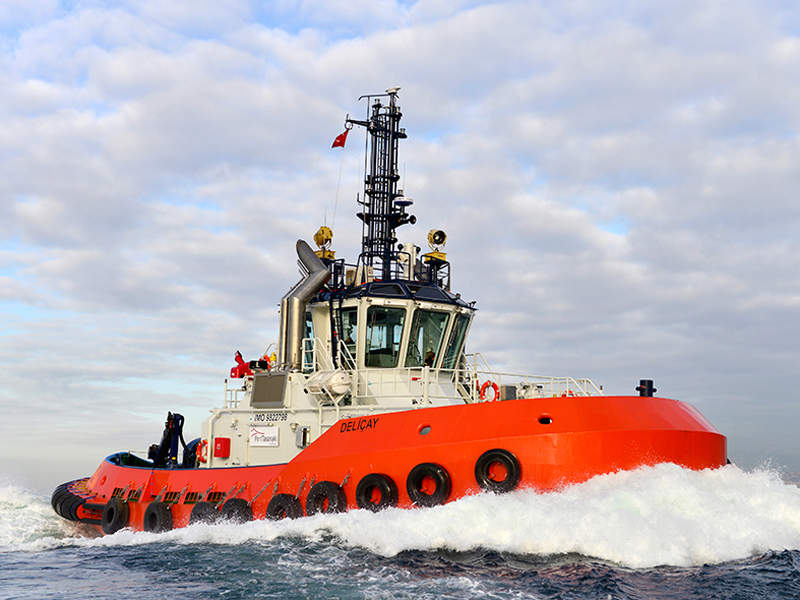 The Delicay Series of tractor tugs are available in three different configurations. Image courtesy of Sanmar A.S.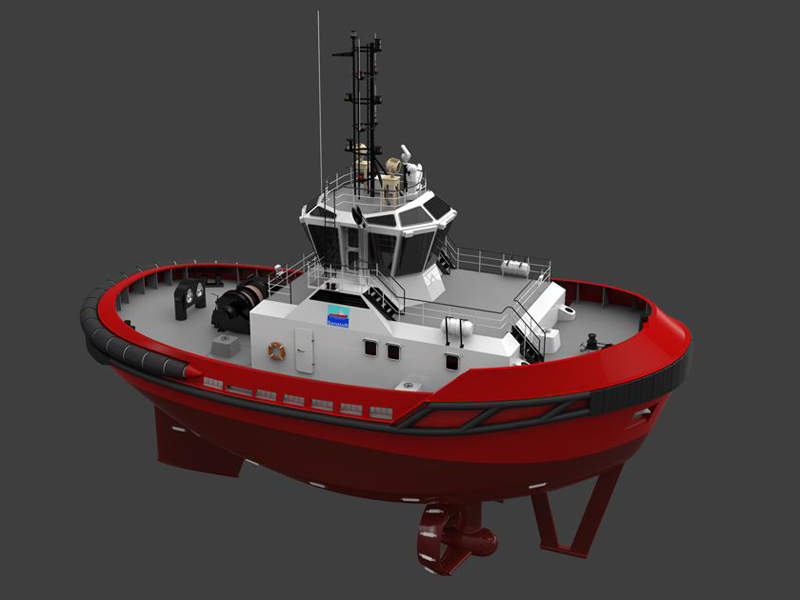 The tug are used for both harbour ship handling and towing duties. Image courtesy of Sanmar A.S.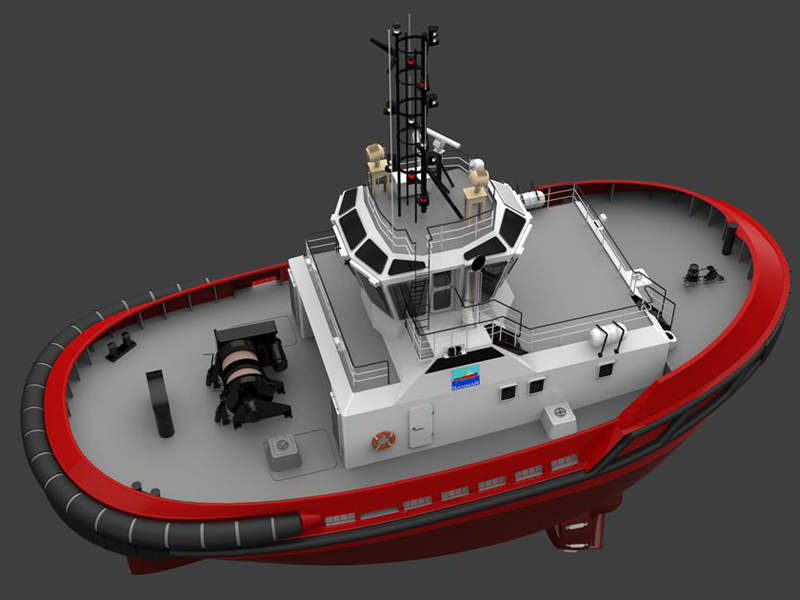 The TRAktor-Z 2500SX design was provided by Robert Allan. Image courtesy of Sanmar A.S.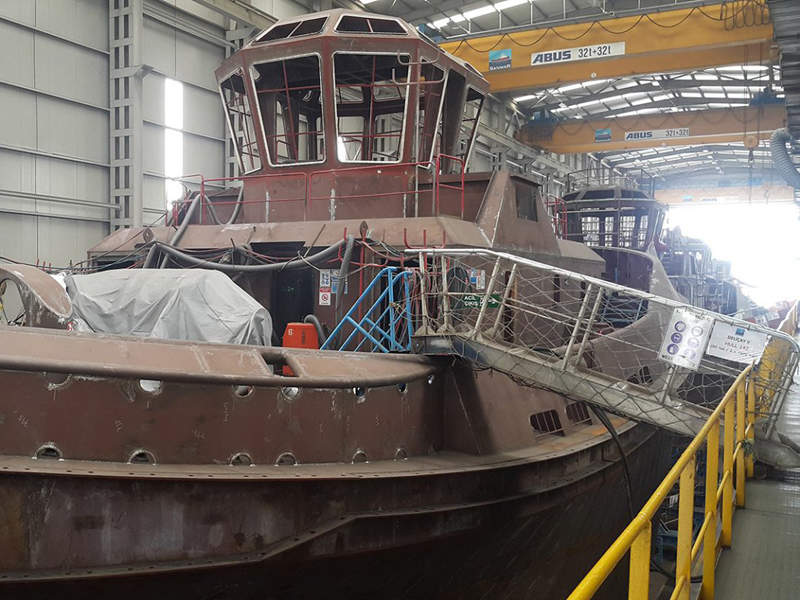 The 25m-long tugs are being built by Sanmar Shipyards in Turkey. Image courtesy of Sanmar A.S.
The Delicay series of tractor tugs are being built by Sanmar in collaboration with Robert Allan. The tugs are intended to provide maximum efficiency in towing, and ship handling operations in harbours.
The vessel offers reliable omnidirectional performance in ports worldwide.
The Delicay series tugs are being offered by Sanmar in 60t tractor, 70t tractor and 70t rotor tug configurations.
The first vessel of the Delicay series, Kinaki was delivered to Port Taranaki in February 2018. It is expected to enter service in April 2018.
Delicay Series tugs design and tank capacities
The Delicay series is based on the TRAktor-Z 2500SX design developed by Robert Allan. The hull is designed to achieve directional stability when sailing ahead and astern.
The tug has a length of 25.3m, beam of 12m, depth of 4.55m and maximum draft of 5.82m. Its wheelhouse features an aft biased main console that provides 360° visibility for the crew.
"The first vessel of the Delicay series, Kinaki was delivered to Port Taranaki in February 2018. It is expected to enter service in April 2018."
The upper section of the stern is attached with cylindrical heavy-duty rubber fendering system, while the sides and bow feature D-type and W-type fender systems respectively.
The main engine exhaust stacks are channelled through door frame and window mullions to improve visibility around the perimeter of the wheelhouse. The overhead windows and rotating mast further ensure the overhead visibility.
The tug has the capacity to store 84m³ of fuel oil, 10m³ of freshwater, 2.90m³ of greywater, 2.90m³ of blackwater, 3.90m³ of foam, 6.1m³ of oily water and 25.1m³ of ballast water.
Deck equipment and systems
The tractor tug and rotor tug configurations feature a DMT TW-E250kN type aft winch and fore winch respectively. Each drum of the winch carries a 347m-long and 40mm-diameter rope in ten layers. The rated brake holding capacity of the winch is 150t.
The deck can be optionally installed with a class-certified deck crane, marine-type hydraulic-driven tow pins, marine-type hydraulic or electrical-driven capstan, and a tow hook.
A rescue boat and a davit can be accommodated in the forward area of the large bridge deck.
Accommodation aboard Delicay series tugs
The deckhouse features captain and chief engineer cabins with ensuite bathrooms. It also houses a wet room,  galley and a mess. The accommodation spaces are isolated from the main working deck and engine room for noise reduction.
The lower deck accommodates two twin crew cabins with separate water closets and shower, as well as a laundry room. The accommodation units comply with North European standards in comfort and quality.
Communication and navigation systems
The tug is installed with a radar, global positioning system (GPS), differential global positioning system (DGPS), echo sounder, automatic identification system (AIS), chart plotter, magnetic compass, speed log, autopilot and general alarm.
The communication system includes an intercom, SP telephone, GMDSS A2 external communication system and engine telegraph.
Delicay Series propulsion
The 60t tractor tug is powered by two Caterpillar 3512 C HD main engines, while the 70t tractor is powered by two Caterpillar 3,516 C HD engines, and the 70t rotor tug is fitted with three Caterpillar 3512 C HD engines.
The three configurations develop total power output of 1,756kW, 2,100kW and 1,500kW respectively.
The Delicay Series tugs also feature Rolls Royce US255 thrusters with 2,600mm propellers. The silencer is of -35dba sound attenuation and spark arresting type.
The propulsion system enables a speed of 12.5k and allows the tug to generate 70t bollard pull in forward-direction and 65t bollard pull in rearward-direction.