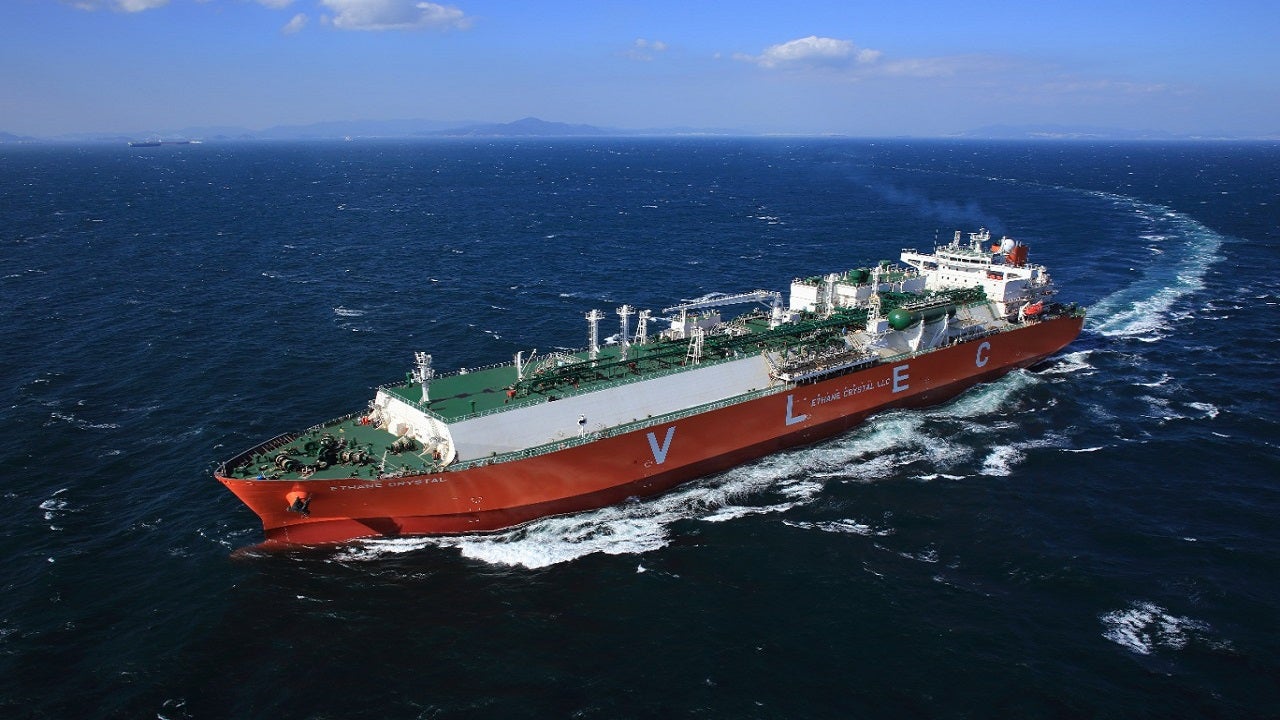 Ethane Crystal is the world's first very large ethane carrier (VLEC) vessel. Credit: ABS.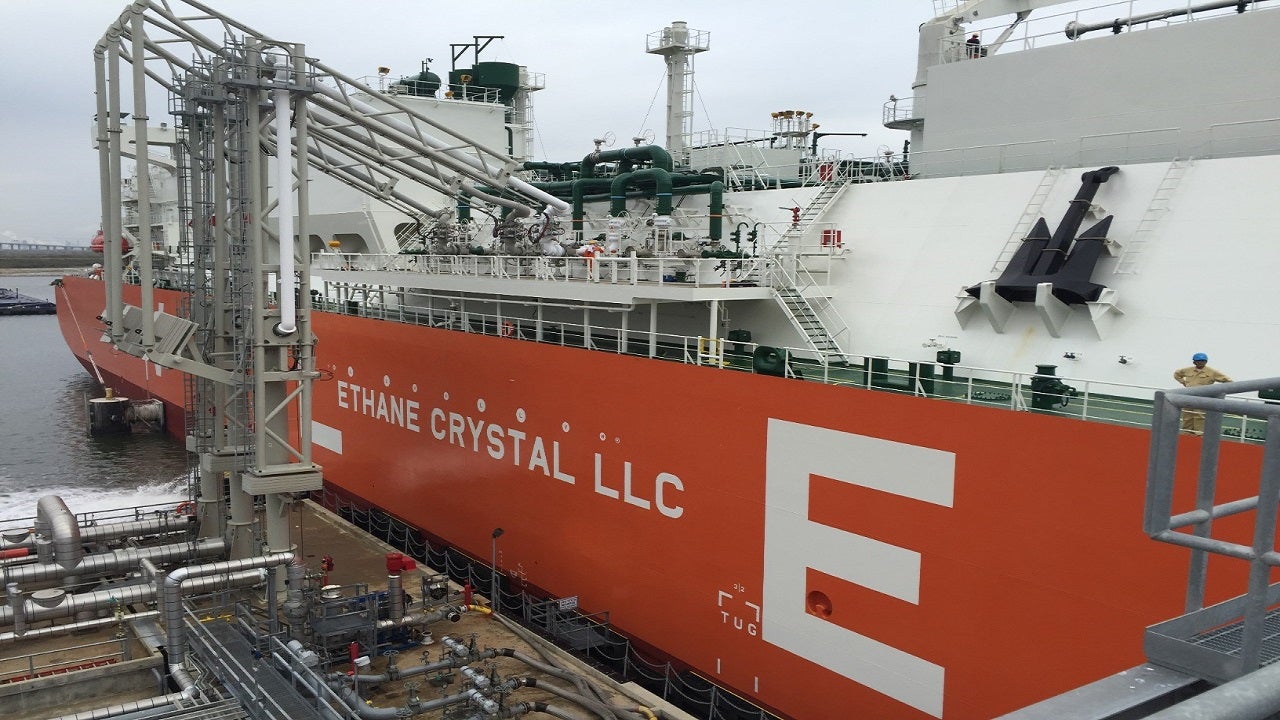 The Ethane Crystal VLEC vessel can carry ethane and liquid petroleum gas (LPG). Credit: ABS.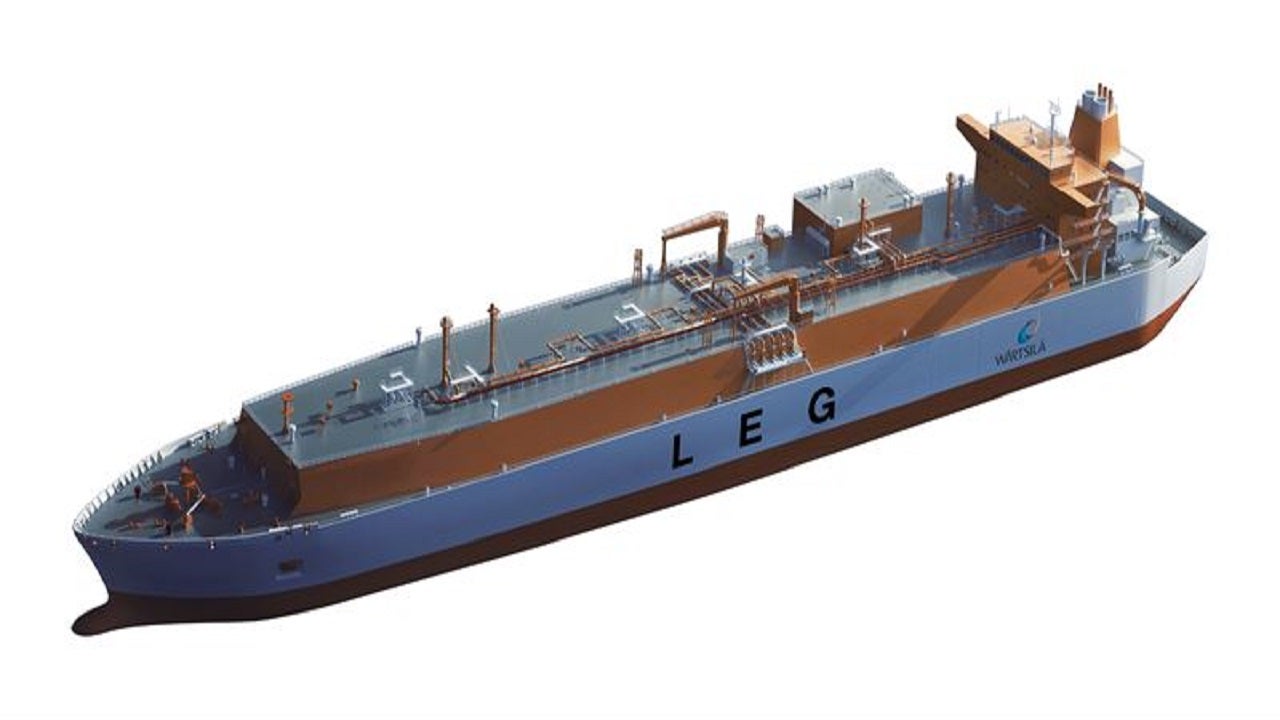 The very large ethane carrier incorporates Wärtsilä cargo handling systems. Credit: Wärtsilä Corporation.
Ethane Crystal is the first of six very large ethane carrier (VLEC) vessels built by Samsung Heavy Industries (SHI) for Reliance Industries (Reliance). It is the world's first VLEC and has a similar size to existing very large gas carrier (VLGC) class ships.
The Ethane Crystal VLEC vessel can carry ethane and liquid petroleum gas (LPG). It serves as a more economically viable platform for large-scale ethane transportation.
In September 2014, Wärtsilä was awarded a contract by Reliance to deliver gas handling systems for six ethane carriers.
Mitsui OSK Lines (MOL) entered an agreement with Reliance in December 2014 to operate and maintain six VLEC vessels, which are used to transport liquefied ethane from the US to India. Under the agreement, MOL also supervises the construction of six vessels at SHI's Geoje Shipyard in South Korea.
Orders and deliveries
Reliance placed an order with SHI for six VLEC vessels in July 2014. Each vessel is estimated to cost approximately $120m.
The first vessel in the series, Ethane Crystal, was christened in October 2016 and delivered to MOL in November 2016. The second VLEC, Ethane Emerald, was delivered by the end of 2016, while the remaining vessels Ethane Opal, Ethane Pearl, Ethane Sapphire and Ethane Topaz were delivered in 2017.
Design and features of the Ethane Crystal VLECs
Developed by SHI, the VLEC is based on an eco-friendly monohull design. It complies with American Bureau of Shipping (ABS) rules and the latest safety and environment regulations.
The vessel has a length of 227.85m, a breadth of 36.49m, a draft of 11.5m and a gross tonnage of 57,494t.
Cargo handling equipment and systems
The state-of-the-art ethane carrier is designed to safely transport ethane and LPG, and offers a cargo-carrying capacity of 87,187.367m³.
The vessel features the GTT Mark III membrane cargo containment system (CCS), which integrates a cryogenic liner covering the inner hull. The liner includes a primary metallic membrane made of corrugated stainless-steel, a secondary membrane made of Triplex, and a load-bearing system made of prefabricated insulation panels.
The pressure-resistant membrane system is designed to absorb the energy resulting from the movement of liquid during transportation.
Wärtsilä cargo handling solutions are provided on-board the vessel, including a deck tank, cargo handling equipment and a purpose-built re-liquefaction plant. The carrier is also equipped with a pressure swing absorption (PSA) type nitrogen generator and a multi-cargo pump.
Propulsion
The vessel is powered by a Doosan-MAN B&W 6G60ME-C9.5 diesel engine, which offers a power output of 10,390kW at 88.8rpm. Dual-fuel engines burning LNG, methanol or LPG are also be provided. The propulsion system offers a maximum speed of 16.75k.
The vessel is also equipped with exhaust-gas-cleaning systems. The vessel's selective catalytic reduction (SCR) system complies with the IMO Tier III nitrogen oxide (NOx) standards.