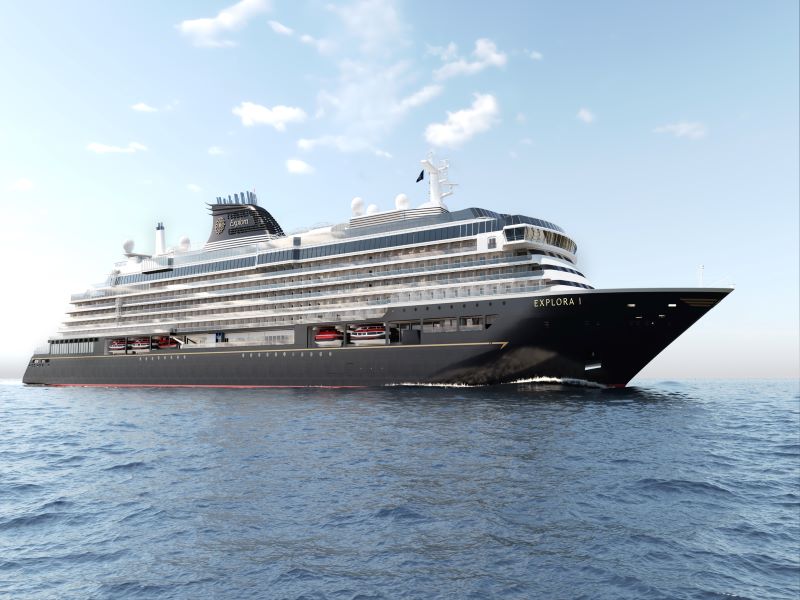 The Explora I cruise ship is being built for Explora Journeys. Credit: Explora Journeys.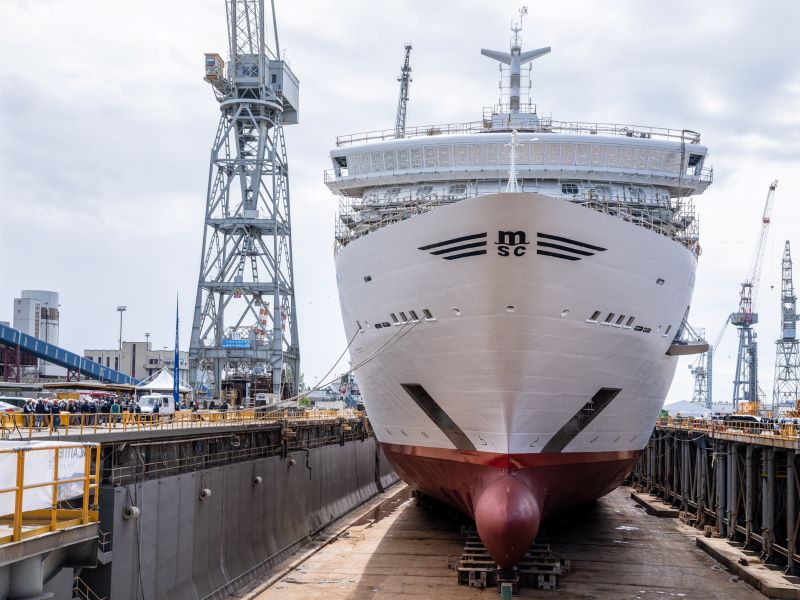 Explora I is the first of four ships ordered by Explora Journeys. Credit: Explora Journeys.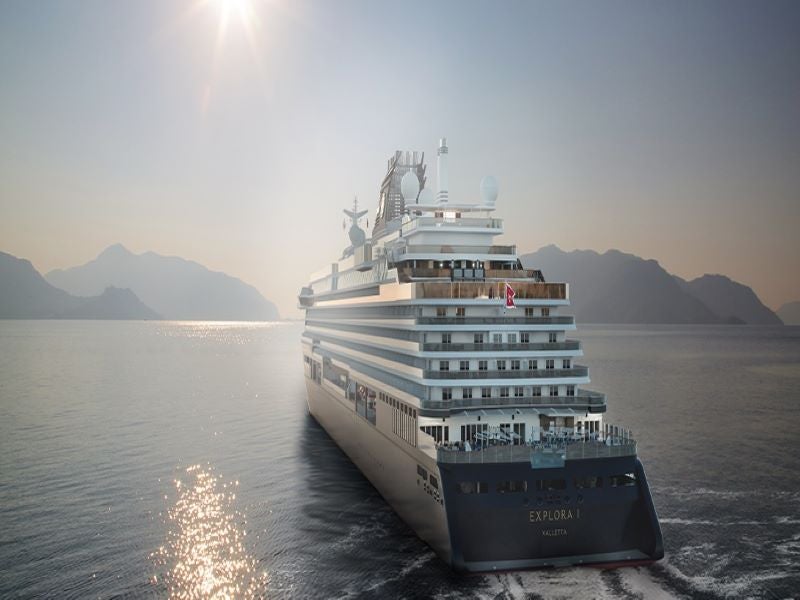 Explora I is set to sail on its maiden voyage in May 2023. Credit: Explora Journeys.
Explora I is a new cruise ship under construction by Fincantieri at its shipyard in Monfalcone, Italy. The vessel will be operated by Explora Journeys, a new luxury brand of MSC Cruises.
The vessel is the first of four ships ordered for Explora Journeys. Construction of the first vessel commenced in June 2021. The coin ceremony for the ship was held in February 2022, and the float-out ceremony was held in May of the same year.
Explora I is expected to set sail on its maiden voyage in May 2023.
Construction of Explora II, the second vessel, commenced at Fincantieri's Castellammare di Stabia (Naples) yard in October 2021. Explora II is expected to be delivered in 2024, followed by the third and fourth vessels in 2025 and 2026, respectively.
Explora I cruise ship design and features
Explora I will have a length of 248m and gross tonnage of 63,900t. It will have 14 decks and incorporate a blend of Swiss precision and modern European craftsmanship.
The Explora fleet will be designed with the latest environment-friendly technologies and provide flexibility to adapt to new alternative energy solutions in the future. The Explora vessels will also prohibit single-use plastics both on board the ship and during land-based experiences.
Explora I can be equipped with a battery storage system to enable hybrid power generation in the future. The sustainable features of the ship will also include selective catalytic reduction (SCR) technology to reduce nitrogen oxide (NOx) emissions by 90%.
The ship will be able to receive onshore power to avoid carbon dioxide (CO₂) emissions while at berth. All four Explora series vessels will be RINA DOLPHIN certified for reduced underwater noise.
Accommodation details
Explora I will feature 461 ocean-front suites and residences with a design focus on refined European elegance, comfort and simplicity.
The on-board accommodation options will include one Owner's Residence, 22 Ocean Residences, 67 Ocean Penthouses, and 371 Ocean Terrace and Ocean Grand Terrace suites. The ship will feature 82 connecting suites.
The Ocean Terrace suites will have a space of 35m² (377ft²) each, along with floor-to-ceiling windows and private sun terraces. Each Ocean Grand Terrace suite will feature a larger ocean-front terrace of 11m² (118ft²) with an outdoor dining area and daybed.
The Ocean Penthouse suites will be available in four categories, namely Penthouse, Deluxe Penthouse, Premier Penthouse and Grand Penthouse. The penthouses will include a private dining area for four as well as a workspace.
Each penthouse is designed with ocean-front floor-to-ceiling windows and expansive terraces. The total area of each penthouse suite will range between 43m² (463ft²) and 68m² (732ft²), of which the suite area will be between 34m² (366ft²) and 47m² (506ft²) while the terrace area will range between 9m² (97ft²) and 21m² (226ft²).
The Ocean Residence category will be available as Cove, Retreat, Serenity and Cocoon residencies, which will all feature a personal terrace with dining area, private outdoor whirlpool and dedicated butler service. The suites will have a living area ranging between 56m² (603ft²) and 74m² (807ft²) and terrace area ranging between 14m² (151ft²) and 75m² (807ft²).
The Owner's Residence will be the largest on-board accommodation, with panoramic ocean views from a private outdoor terrace. It will feature a spacious whirlpool and dedicated private butler service. The Owner's Residence will have a suite area of 155m² (1,668ft²) along with a 125m² (1,345ft²) terrace.
On-board dining
Explora I will feature six restaurants and the Chef's Kitchen, which will provide an ocean-front private kitchen experience for 12 guests, as well as 12 distinct bars and lounges, eight of which will be located indoors with the remaining four located outdoors.
Anthology will feature global cuisines and unique wine pairings. The restaurant will have an al fresco dining seating capacity of 22 as well as 48 indoor seats.
Guests will be able to enjoy pan-Asian cuisines, including Japanese, Thai, Vietnamese and Malaysian, for lunch and dinner at the Sakura restaurant. Sakura will also offer Asian-influenced beverages and services by a Sake sommelier. Indoor seating will be available for 92 guests while the outdoor seating area will accommodate 26.
Marble & Co will provide a European steakhouse experience with an in-house dry ager and cellar. The restaurant will accommodate 80 guests indoors and ten guests in an outdoor seating area.
The Med Yacht Club will provide an indoor seating capacity of 136, including 34 at the bar. It will offer menus from Greece, Italy, France, Spain and North Africa, and incorporate plant-based vegetarian options and wholesome ingredients. A selection of Mediterranean wines, fresh juices and cocktails will also be available.
Breakfast, lunch and dinner will be available to guests at the Emporium Marketplace, which will accommodate 271 guests indoors as well as 70 in an outdoor space. The restaurant will serve globally diverse cuisines inspired by local destinations. With 18 separate cooking stations, guests will be able to choose from sushi, fresh seafood and a daily rotisserie that will offer grilled, roasted and slow-cooked meats.
Pasta, pizzas, bread and home-made sandwiches are among the other food options. The restaurant will also feature fromagerie, charcuterie, boulangerie and patisserie stations. The breakfast menu will include fresh juices, smoothies and acai bowls. Wines, champagne and beverages will also be available throughout the day.
The Fil Rouge, which will accommodate 222 guests, will offer a global tasting tour of French-inspired international cuisine, complete with an elegant dessert cart and selection of wines.
Entertainment and other amenities
The vessel will have more than 2,500m² (26,909ft²) of outdoor space, including three swimming pools. It will offer 64 private cabanas and an all-weather indoor pool with a retractable glass ceiling.
Explora I will also feature shops, an art gallery and a casino. Other on-board amenities will include treatment rooms and gyms with state-of-the-art fitness equipment.
Itinerary
Explora I's inaugural season is scheduled to begin at the end of May 2023, starting with an 11-night Mediterranean journey from Barcelona to Athens.
In its first year, the cruise ship will visit 132 ports in 40 countries. These will include Kastellorizo in Greece and Saint Pierre in Martinique, two destinations that have not been visited by cruise ships before.
The inaugural season will include the Mediterranean, Northern Europe, the UK, Iceland, Greenland, Canada, the Caribbean Sea, the East Coast of the US, South America and Hawaii. The trips will range from six-night trips to a 44-night grand journey around Northern Europe.