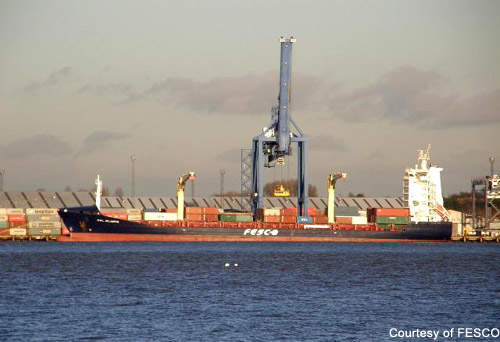 The FESCO Anadyr her maiden voyage in January 2008.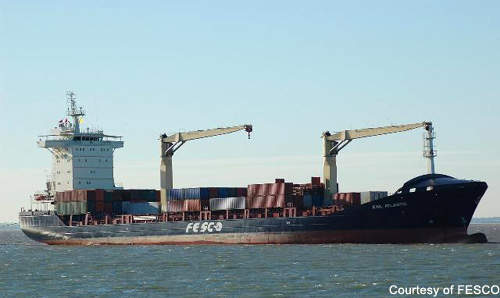 The FESCO Anadyr has two electro hydraulic cranes for cargo handling.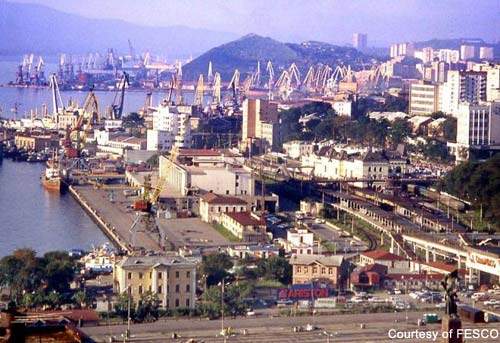 The FESCO Anadyr has been configured to work in Russian ports with a fast turnaround.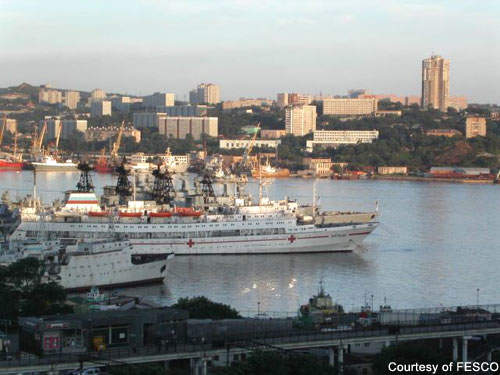 The FESCO Anadyr's engine room is fully automated.
Russia's FESCO Transport Group, which has been in business since 1880, is one of the country's largest container ship operators, with a fleet of 25 vessels. The company is currently in the midst of a major fleet expansion programme, with nine new ships being built to give a total of over 50,000 twenty-foot equivalent units (TEU) by 2009.
The FESCO Anadyr is one of these new vessels and is part of a $270m investment made in 2007.
The ship was originally called the EWL Atlantic and made her maiden voyage to Felixstowe in January 2008. Shortly after this, the vessel was renamed the FESCO Anadyr.
THE FESCO ANADYR
The keel-laying ceremony took place at the Jingling shipyard in Nanking, China, in March 2007 and was delivered on 22 November. The Anadyr has four sister ships: the Askold, Aleut, Ayon and Altay, which were all delivered between 2006 and 2007.
"The ship is designed for easy manoeuvrability and a quick turnaround in port."
The Anadyr (registered in Cyprus) has a deadweight of 13,760t and is designed to carry 1,080 TEUs. Alternatively, the ship can be configured with 220 reefer containers in order to carry refrigerated cargo.
The ship is also equipped with two electro-hydraulic cranes that have a certified carrying capacity of 40t each (boom 26.5/29.5m). The laden service speed of the new cargo vessel is 19.6kt, while the service speed with ballast only is 20kt.
FACTS AND FIGURES
The ship is designed for easy manoeuvrability and a quick turnaround in port. The vessel has a length of 147.8m and a perpendicular length of 140.3m. Its breadth is 23.25m and has a depth of 11.5m. Gross tonnage is 9,957t.
The height above the ballast line is 40m and the draft summer load line is 8.5m. There are seven cargo decks in the hold. The class notation of the ship is 100 A 5 E SOLAS II-2, REG.19 Equipped for carriage of containers and strengthened for heavy cargo +MC E AUT IW.
The loading of the ship gives a TEU of 334 in the hold and 746 on hatches and main deck. The ship's water ballast has a capacity of 4,680t and the stores of diesel oil and marine grade gas oil are 235t (DMA) and 1,375t (RMG).