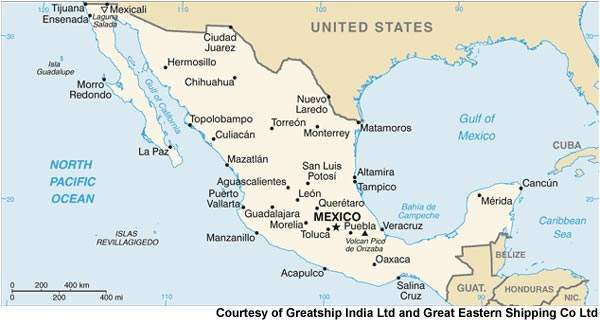 The Greatship Dhriti is now on a two-year charter to the Gulf of Mexico.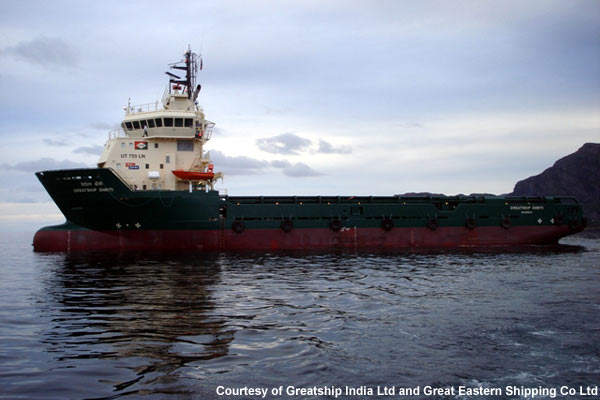 The ship after sea trials in summer 2008.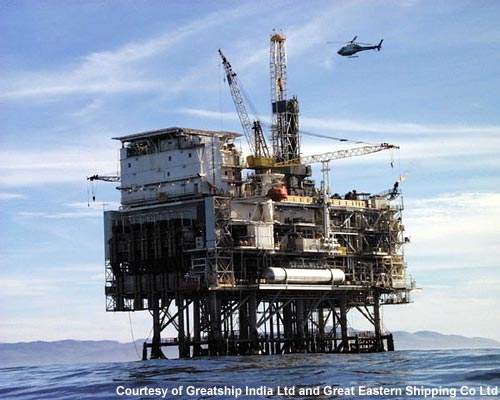 The ship will supply oil and gas platforms with provisions and heavy equipment.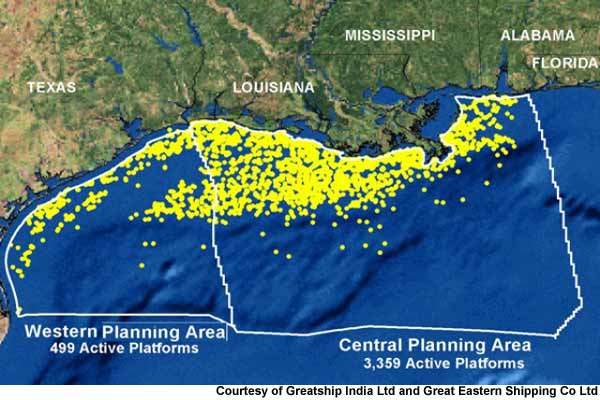 The proliferation of oil and gas platforms in the Gulf of Mexico has meant that there is a great demand for new PSVs.
The Greatship Dhriti is a platform supply vessel (PSV) owned by Greatship (India) Ltd (GIL), a wholly owned subsidiary of the Great Eastern Shipping Co Ltd. The keel of the Greatship Dhriti was laid in September 2007 at the Aker Tulcea SA yards and the vessel was launched on 31 March 2008.
The UT755LN design PSV was delivered from Aker Yards to GIL on 3 September 2008 following successful sea trials. The ship is a DP-2, FiFi1 full service vessel and is capable of supporting offshore exploration and production globally. Following delivery in September 2008, the Greatship Dhriti began a two-year charter in the Gulf of Mexico (GIL owns and operates three other PSVs, two in India and one in the North Sea).
Technical
The steel hulled Greatship Dhriti is registered under the Indian flag in the port of Mumbai and has a class notation designation of 1A1 Fire Fighter I SF E0 DYNPOS-AUTR DK(+) HL(2.8). The ship has a gross tonnage of 2,179t, a net tonnage of 1,051t and a deadweight of 3,240t. The overall length of the vessel is 73.6m. The length between the perpendiculars is 68.3m and the length between the load lines is 67.7m. The beam is 16m and the draught is 5.8m with an overall moulded
depth of 7m.
Propulsion and power
"The ship is highly manoeuvrable and able to stay on station even in rough seas."
The ship is highly manoeuvrable and able to stay on station even in rough seas by virtue of its sophisticated propulsion system consisting of four manoeuvring tunnel thrusters (two forward and two aft) of the TT 1650 DP CP type (4 × 790 BHP, tunnel). There are also two controllable pitch propellers (CPP) (DAP66P1/4T) (port and starboard) supplied by Rolls-Royce AB and powered by two diesel engines (Bergen KRMB-9) supplied by Rolls-Royce Marine AS, Dept. Bergen Engines (2 × 2725 BHP, total 5450 BHP).
The engines transfer power through a 600 AGSC reduction gear transmission via a plain bearing shaft also supplied by a division of Rolls-Royce (Rolls-Royce Marine AS – Propulsion Ulsteinvik). The port and starboard main diesel generators (D9) were supplied by AB Volvo Penta and the emergency diesel generator (320) was supplied by SISU Diesel Inc. The two shaft generators (P and S) have a rating of 2 × 1,280kW, the two main diesel generators are rated at 2 × 250kW, and the emergency generator has a rating of 1 × 48kW. The ships power supply is 450V at 60Hz. During sea trials a speed of 14.85kt was achieved.
Accommodation, equipment and fitting
The Greatship Dhriti has 24 fully air-conditioned berths, with 11 cabins for the 16 officers and crew (six single cabins and five double cabins). In addition there are two four-man cabins for a total of eight passengers. The deck cargo area is 50.4m × 13.5m with a total load rating of 1,600t of cargo. The total deck area is 680m² and the deck strength is 5t/m² allowing normal operations to take place.
The ship can carry 1,200m³ of marine gas oil as fuel and has supply capacities of 800m³ of fresh water, 900m³ of drill water, 980m³ of mud, 390m³ of brine, and 200m³ of base oil. The deck equipment includes one anchor mooring winch with declutchable cable lifters, a pair of 8t capstans, two 10t tugger winches, and a 3t deck crane rated over 10m-16m.