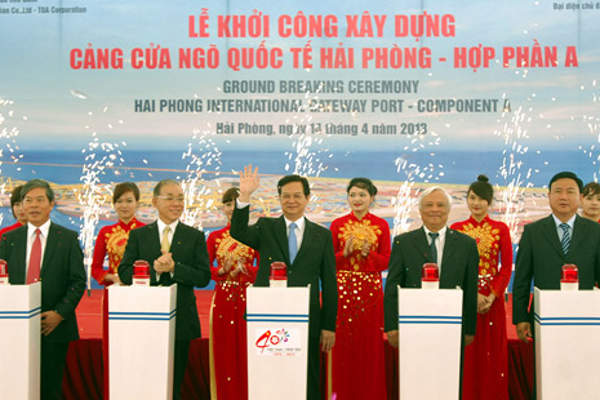 The Lach Huyen port will enhance seaborne transportation between Northern Vietnam and neighbouring nations.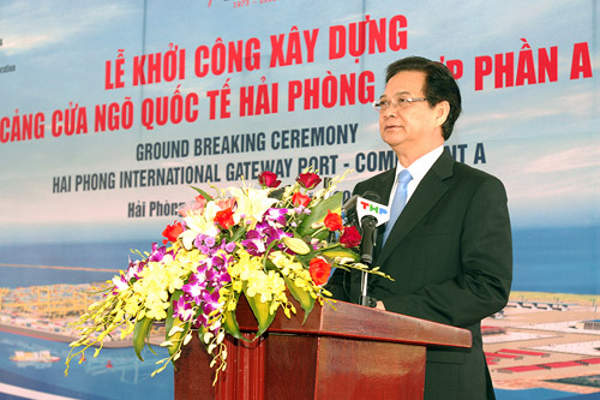 Ground was broken for the construction of Lach Huyan port in April 2013. Image courtesy of Portcoast Corp.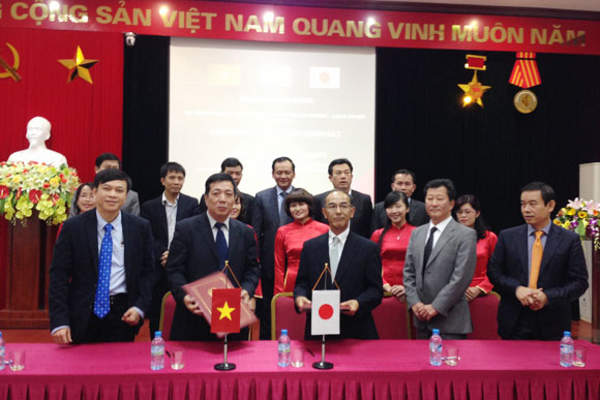 Lach Huyen Port is being constructed on the south of Lach Huyen river in Hai Phong city. Image courtesy of Portcoast Corp.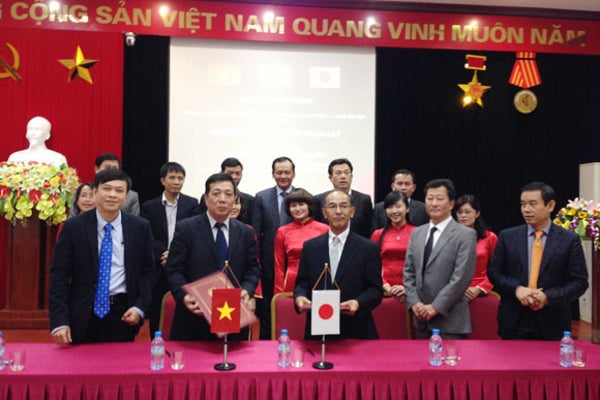 The Lach Huyen International Gateway Port is under construction off the coast of Haiphong, Vietnam.
This project represents one of the first public-private partnerships (PPP) between the Governments of Vietnam and Japan.
Launched under the Vietnam 2020 seaport development plan, the Lach Huyen port is one of several key infrastructure projects aimed to transform Vietnam into a strong seafaring nation. It will improve the seaborne transportation between Northern Vietnam and neighbouring countries.
The port is being developed in two phases and will be equipped with comprehensive infrastructure and handling technology. It will be able to accommodate container ships between 4,000TEU and 6,000TEU, with the potential to accommodate 8,000TEU ships after expansion.
Upon completion, the port will enable direct exports from Northern Vietnam to the US and European markets, as well as eliminate transit through regional ports in Singapore or Hong Kong. This will reduce shipping costs and increase competitiveness in the country's shipping market.
Construction of the port began in April 2013, with the first two container berths scheduled to be completed by the end of 2017. The two berths will serve six million tonnes of cargo a year.
The second phase of construction is scheduled for completion by 2020. It will increase the port's capacity to 30 million tonnes a year.
Lach Huyen port construction details
The port is being constructed south of Lach Huyen's river estuary on Cat Hai Island. It will have a berth of approximately 8,000m, a route length of 18km, and a bottom elevation of 14m.
Construction is divided into components A and B. Component A is being managed by the Vietnam Marine Administration and involves construction of port infrastructure, including construction of a one-lane access channel, anchorages, a 3,230m long breakwater, a turning basin, and a 7,600m long sand control dyke, as well as an internal road system, soft-soil ground improvement, temporary berths, and an administration office building.
Managed by a joint venture (JV) of Japanese and Vietnamese companies, Component B will oversee construction of two 750m long container berths with the capacity to handle 100,000t ships. These berths are being equipped with technical infrastructure and a fire-protection system.
The second component includes the development of a container depot system in 22ha, a gantry crane with a lifting capacity of 54t, a rubber-tired gantry crane (RTG), a lifting system, and tractors.
Planning and construction companies
Japan International Cooperation Agency (JICA) is involved in the planning, design, and construction of the project through technical and financial co-operation.
The construction supervision contract for the project was awarded to a JV comprising Nippon Koei, Japan Port Consultant, Portcoast Consultant, and Nippon Koei Vietnam International in April 2013. Meinhardt is the sub-contractor for the JV, providing key personnel.
Financial analysis and construction planning was completed by PADECO, an international development consulting company. It was responsible for disposal of dredged material planning, demand forecasting, and economic / financial analysis, as well as road management and operations planning, and planning of HIV / AIDS prevention measures.
Financing for the project
The estimated total investment for the project is $1.2bn, which is being funded by Japanese Official Development Assistance (ODA) loans and a JV of Japanese and Vietnamese companies.
In November 2011, the first loan agreement for the project was signed between the Vietnam Government and JICA for a total of CNY11.92bn (approximately $120m). The second agreement was signed in March 2014 for a total of CNY37.95bn (approximately $308m).
"The port will enable direct exports from Northern Vietnam to the US and European markets."
Approximately $900m will be invested in Component A and $321m in Component B by the Saigon Newport Corporation and Japanese investors.
Background and purpose of Haiphong Gateway port project
A number of foreign companies are located along the coastal line connecting Hai Phong and Hanoi. Hai Phong and Cai Lan are the major ports currently supporting the enterprises' commercial activities.
The two ports were recently upgraded to meet increasing transportation requirements. The total container throughput at both ports will remain at 40 million tonnes. The estimated demand for containerised cargo in the region is expected to reach 59 million tonnes by 2020.
International sea transport markets have been experiencing an increase in orders for large-container vessels. As one of the key international distribution centres, the northern region of Vietnam requires infrastructure to accommodate large container vessels.
As expansion of the existing ports is no longer possible, a new international deep sea port was planned to accommodate increasing traffic and large-container vessels.