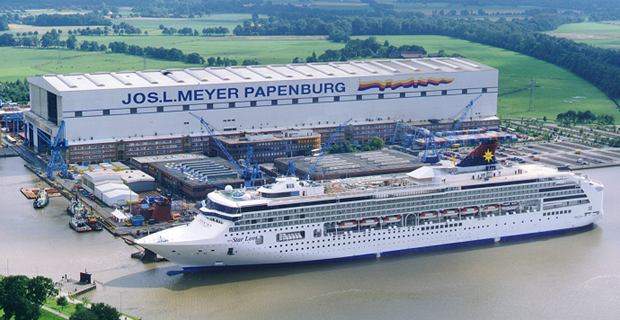 The Superstar Leo is the first of four cruise vessels constructed at Meyer Werft for Star Cruises.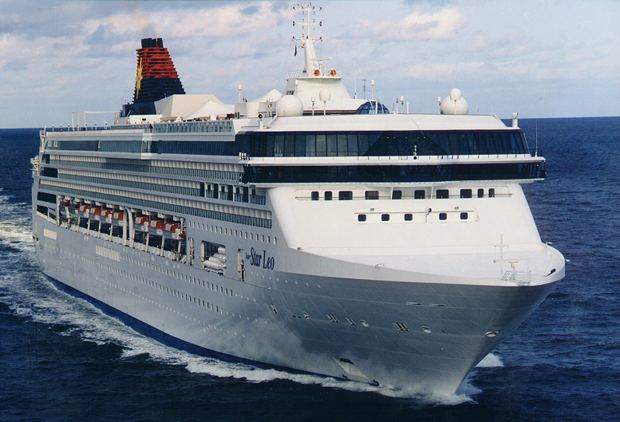 The Superstar Leo has an overall length of 268.6m and a length between perpendiculars of 235.6m.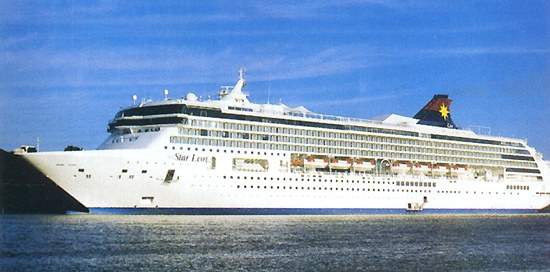 The Superstar Leo will sail in the Asian archipelago including Malaysia, Singapore, Thailand, Indonesia, Myanmar and India (Andaman Islands).
Star Cruises' first cruise vessel, the Superstar Leo, has been designed specifically for the Asian market, where she sails on two and three-night cruises between Singapore, Thailand and Malaysia.
Design
The 76,800t cruise ship was built at Meyer Werft's Papenberg yard in Germany in September 1998 for $350m. She was delivered in September 1998 after meeting the classification standards of Det Norske Veritas.
Extensive sea trials off the coast of Norway included a crash stop from a full speed of 25 knots to a complete stop within six lengths of the ship.
Design of the vessel is divided into seven fire zones and complies with the construction and classification society rules for a two-compartment vessel.
Propulsion
"The 76,800gt cruise ship was built at Meyer Werft's Papenberg yard in Germany in September 1998 for $350m."
The Superstar Leo is the first diesel-electric cruise ship to have duplex reactors to limit voltage distortion in the electrical network caused by propulsion drive. Power is provided by four MAN B&W 14V48/60 engines, each developing 14,700kW at 514rev/min and driving ABB synchronous generators.
For propulsion, two ABB reversible synchronous electric motors, each developing 20,000kW at 123/rev/min, are installed. Each transmit their power via shaft lines to a five-bladed fixed-pitch skew propeller.
Electrical installation is designed so that in the event of any single failure of the power generation the ship's propulsion, auxiliary systems and hotel services remain operational.
For manoeuvrability, the ship is equipped with two bow thrusters, one stern thruster and two spade rudders. During sea trials, she completed a full turn within four lengths of the ship while sailing at full speed.
To ensure maximum passenger comfort, she features retractable fin stabilisers manufactured by Fincantieri's Riva Trigoso-based Mechanical Business Unit. According to the shipbuilder, these are said to be capable of reducing the rolling motion by 85% at a speed of 18k.
Facilities
The Superstar Leo has maximum accommodation for 2,800 passengers in 1,000 cabins, 60% of which are outside and have private balconies.
There are numerous eating areas, three specialised restaurants seating a total of 300, a two-sitting dining outlet with a capacity for 630 and the 570-seat raffles buffet and terrace. There is also a coffee shop and café serving south-east Asian meals 24-hours a day, a German beer garden and an English pub.
"The Superstar Leo has maximum accommodation for 2,800 passengers in 1,000 cabins."
Public spaces include a seven-deck marble atrium, designed along the lines of a hotel lobby and served by three of nine glass-walled lifts. Entertainment extends from the two-deck 1,000 seat moulin rouge showroom to a mahjong room and private karaoke rooms, as well as a total casino area of 1,600m² incorporating more than 120 one-arm bandit machines.
Sports facilities include tennis, volleyball and basketball, as well as the Roman spa tivoli swimming pool, which is surrounded by four whirlpools and a stage.
The whole of Deck 10 is devoted to children's facilities, with an adventure pool with rock formations and slides situated aft and a stranded pirate ship to the fore.
Unusual features include a helicopter landing pad, a platform at the bow, public CCTV observation of the bridge and a large glazed back wall in one of the restaurants, giving an almost unobstructed view of the ship's wake.
Automation
The bridge is designed for operation in dense traffic areas around the Malacca Strait, and is fitted with integrated navigation and command system Nacos 45-3.
The main feature is the Multi Pilot II is capable of working as a radar unit that provides complete ARPA functions, and ECDIS and control instruments for operating the track pilot and integrated navigation display.
Eight separate Inmarsat STD M channels and two STD B plants ensure management and passenger communications. The entire ship is closely monitored by a CCTV system and there are 250 dome cameras mounted over the gaming tables, offices, engine control room and selected crew accommodation.