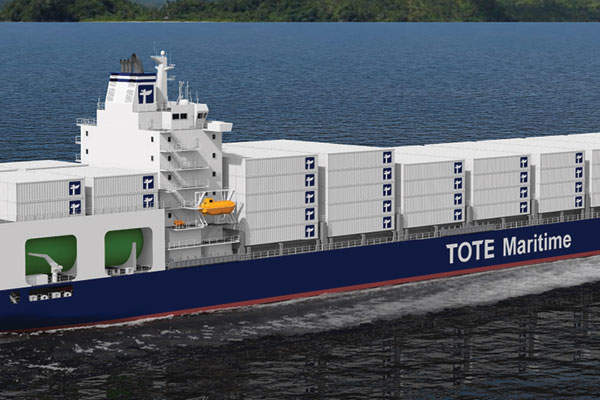 Artist's rendition of TOTE's Marlin-class LNG-powered container ships. Image courtesy of Saltchuk.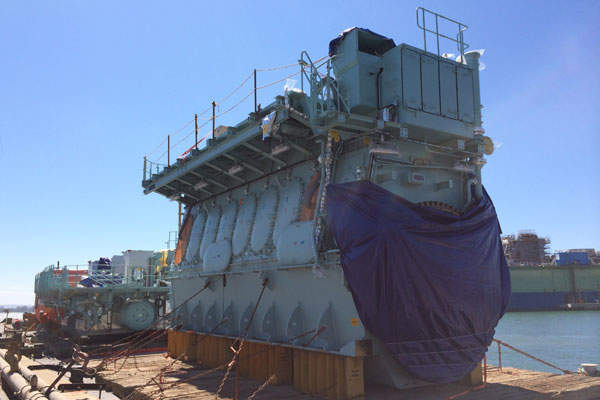 Construction of the first Marlin-class vessel started in February 2014. Image courtesy of TOTE, Inc.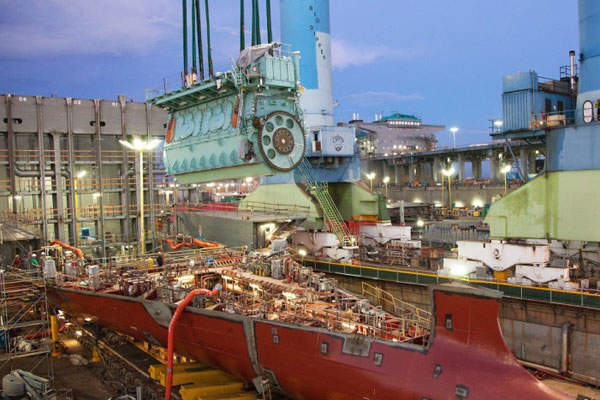 The state-of-the-art Marlin Class vessels are fitted with ME-GI engines. Image courtesy of TOTE, Inc.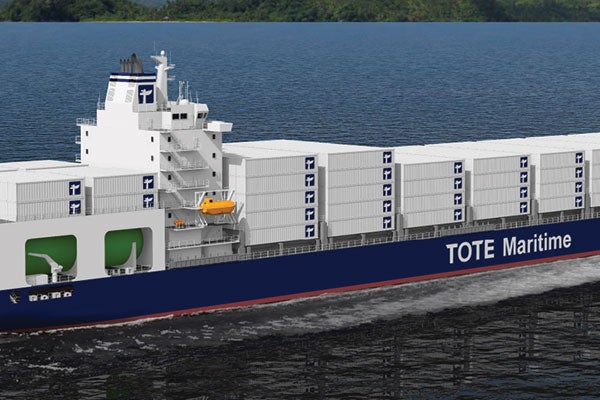 US shipping firm Totem Ocean Trailer Express (TOTE) contracted General Dynamics NASSCO shipyard in San Diego for the design and construction of two 3,100TEU advanced Marlin-class container-ships in December 2012.
The Marlin-class vessels are the world's first container ships powered by liquefied natural gas (LNG).
The Maritime Administration (MARAD) sanctioned a $324.6m loan guarantee to TOTE and its parent company Saltchuk Resources for the construction of the Marlin Class vessels in September 2014.
The two vessels are operated by Sea Star Line under a charter agreement signed in October 2014. They serve the Puerto Rico trade, while operating between Jacksonville and Florida, US, as well as San Juan in Puerto Rico.
Construction of the world's first LNG-powered container ships
---
Related content
---
A new firm from Saltchuk group TOTE and General Dynamics NASSCO have started construction work on a new Marlin class at NASSCO's shipyard in San Diego, California.
---
General Dynamics NASSCO commenced construction of the first Marlin-class vessel with a steel-cutting ceremony in February 2014, which took place at NASSCO's shipyard in San Diego.
The first vessel, Isla Bella, was launched in April 2015. The second vessel, Perla del Caribe, was christened and launched in August 2015.
The first vessel entered into service in October 2015, while its sister vessel was delivered in January 2016.
WesPac Midstream and AGL Resources' wholly owned subsidiary Pivotal signed a long-term agreement with TOTE to provide LNG for its new state-of-the-art container ship in January.
WesPac Midstream and Pivotal acquired land to build a new natural gas liquefaction bunker facility in Jacksonville, Florida, in mid-2016 to meet the LNG fuel requirements of the south-east.
Marlin-class container ship design
Daewoo Shipbuilding and Marine Engineering (DSME) subsidiary Daewoo Ship Engineering Company (DSEC) based in Busan, South Korea, designed TOTE's double-hulled container ships, which are 233m-long (764.4ft) and 32.2m-wide (105.6ft), with a draft of 10.5m (34.4ft).
The Marlin-class ships are designed to burn either fuel oil, or gas, derived from LNG, thereby significantly decreasing gaseous emissions and increasing fuel efficiency, when compared with conventionally powered ships.
The ships are also outfitted with two Cryos manufactured stainless-steel cryogenic tanks of 380t each. The massive tanks store 900m³ of LNG onboard the ships.
Engine and propulsion of TOTE's container ships
TOTE's Marlin-class vessels are equipped with a dual-fuel, slow-speed 8L70ME-C8.2-GI engine, built by Doosan Engine under licence from MAN Diesel and Turbo.
"The Marlin-class vessels are expected to be the world's safest and cleanest container ships."
The engine was delivered to US General Dynamics' NASSCO's Shipyard in July 2014 and the engines underwent factory acceptance tests, in compliance with US regulations and restrictions, prior to delivery.
The Marlin-class vessels are considered to be the world's safest and cleanest container ships.
The ME-GI engine has the option of using either heavy fuel oil (HFO) or gas as fuel. The MAN Diesel and Turbo engine package, including turbochargers, has no methane slip and ensures low emissions, making the ships more environment-friendly.
The clean-burning LNG fuel of the new Marlin-class vessels provide exceptional environmental benefits, such as considerable reductions in particulate matter (PM) by 99%, sulphur oxide (SOx) emissions by 98%, carbon dioxide (CO2) emissions by 71% and nitrous oxide (NOx) emissions by 91%.
The propulsion equipment on-board enables the vessel to sail at a target operating speed of 22kt.