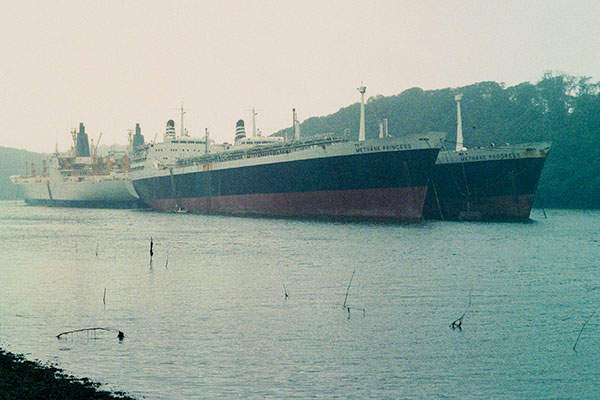 June 2014 commemorates the 50th anniversary of Methane Princess, the world's first commercial LNG carrier. Image courtesy of Benefact.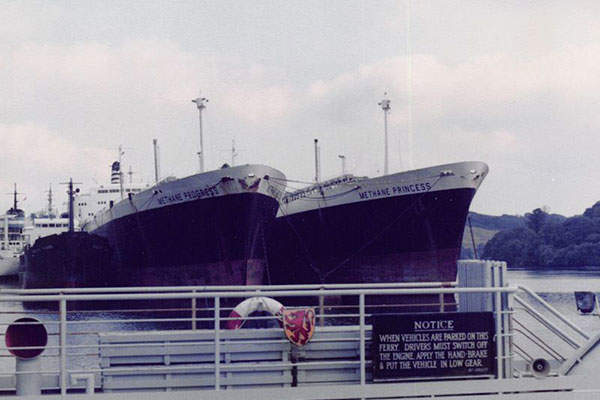 Methane Princess and her sister vessel delivered approximately 700,000t of LNG per year during their service life. Image courtesy of Atom.UK.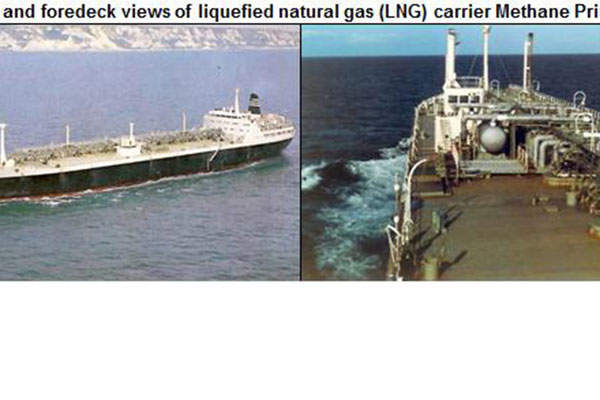 Methane Princess was designed to store 27,400m³ of LNG. Image courtesy of http://www.tonyholt.co.uk
Methane Princess, the world's first custom-made liquefied natural gas (LNG) tanker vessel, was launched in June 1963 and entered service in June 1964. The vessel delivered the world's first commercial LNG cargo from the Port of Arzew in Algeria to the Canvey Island in the UK in October 1964. June 2014 marked the 50th anniversary of the ship's service entry.
The carrier made approximately 29 voyages a year, transporting LNG that was sufficient to serve approximately 275,000 people a year in each voyage and accounting for approximately 10% of total gas demand in the UK.
Methane Princess was decommissioned in 1997, as the vessel's service was deemed to be nonviable economically, compared with the larger and more eco-friendly vessels that entered service at that time.
Methane Princess design
The ship was built along with sister vessel Methane Progress on a mock-up vessel Methane Pioneer, which had proven viability of transporting LNG by ship. The LNG carrier idea was first envisioned by William Wood Prince, the president of the Union Stock Yard and Transit Company of Chicago.
Designed to carry 5,000m³ of LNG, the vessel transferred the world's first transoceanic cargo of LNG from the US Gulf Coast to the UK in January 1959, paving the way for the construction of the sister vessels.
Ownership and construction
Methane Princess was owned by Shell and was leased to British Methane, a company owned by Conch International Methane (50%) and Gas Council of Great Britain (50%). Conch International Methane is further owned by Continental Oil Company (40%), Shell (40%) and Union Stock Yard and Transit Company of Chicago (20%).
The LNG carrier was constructed at Vickers Armstrong Shipyard, Barrow-in-Furnace, whereas Methane Progress was constructed at Harland and Wolff shipyard in Belfast. The combined investment on the two vessels was more than £10m (approximately $17m).
LNG carrier details
Methane Princess measured 621ft (189m) long and 82ft (25m) wide, with an LNG storage capacity of 27,400m³.
"Methane Princess featured a steam propulsion system with an installed power of 13,750shp."
The vessel is equipped with nine tanks, which store the LNG at its boiling point of approximately -162°C. The tanks were prefabricated separately at the shipyard and further mounted onto the vessel.
Constructed from 5,083 aluminium alloys and weighing approximately 1,200t in total, the conch independent aluminium cargo tanks were insulated with materials such as Balsa wood, plywood and glass fibre.
Vessel propulsion system
Methane Princess featured a steam propulsion system with an installed power of 13,750shp. The propulsion system enabled a sailing speed of 17.5k. The vessel further used the methane boil-off as additional fuel for the main engine via a compressor, the first of its kind in the shipping industry.
Conveyance of gas
Gas was sourced from the Sahara Hassi R'Mel gas field and liquefied at a liquefaction plant constructed near Arzew by Cie Algierienne du Methan Liquid (CAMEL). It was conveyed via a 24in-diameter and 482.8km-long insulated pipeline from the gas field to the liquefaction plant, which comprised three double-walled above-ground storage tanks, each with a storage capacity of 2.5 million gallons.
LNG delivered by the vessel was stored in seven above-ground storage tanks at Canvey Island, further revapourised and conveyed via an 18in-diameter and 482.8km-long pipeline to eight facilities owned by Area Gas Boards, located between London and Leeds.