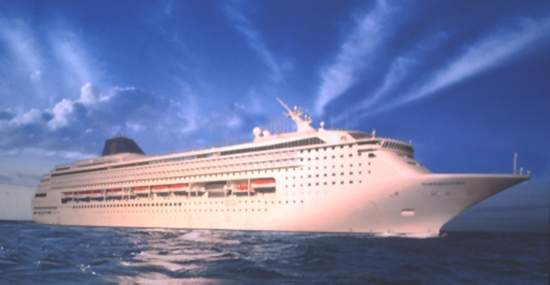 Norwegian Sky marked a turning point for the company's 12-vessel fleet.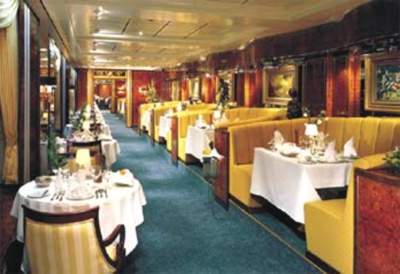 Norwegian Sky features seven restaurants featuring a variety of international cuisine. The image is of the horizon dining room.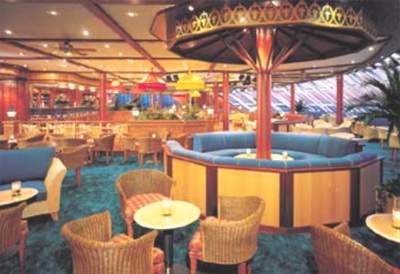 Recreational and relaxation areas include the observatory lounge.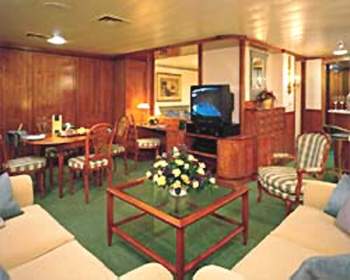 There are 1,001 staterooms for the passengers, 248 of which have balconies. This is an owner's stateroom.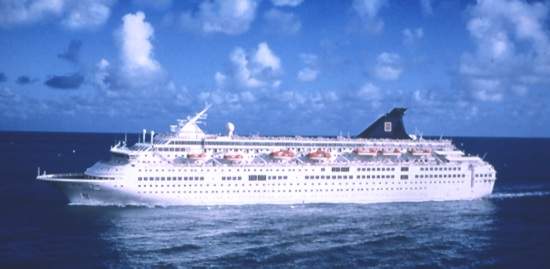 Other Norwegian Cruise Line ships include the Norwegian Majesty.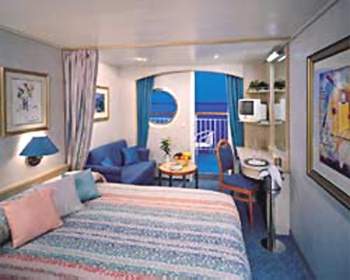 The Super deluxe ocean view stateroom aboard Norwegian Sky.
Norwegian Sky is a Sun-class cruise ship owned and operated by Norwegian Cruise Line (NCL). It marked a turning point for the company's 12-vessel fleet and the start of a significantly raised business profile, following a listing on the US stock market.
The cruise ship became the first NCL vessel to visit Cuba in May 2017. It sails on weekly round-trip cruises from Miami to Cuba.
Norwegian Sky cruise ship design
The 78,200gt vessel was delivered to her owner in August 1999 from the Lloyd Werft shipyard in Germany. She was four years in the making as the hull, which started its construction at Germany's Bremer Vulkan yard in October 1995, was originally destined to be called the Costa Olympia.
However, fortunes changed in the shipbuilding industry, and the project was taken on by Lloyd Werft in 1998 for $300m.
Under the terms of the handover, Lloyd Werft constructed the cabin modules and fitted out the vessel. Norwegian Sky was the fourth major project undertaken by the yard for NCL; others included the lengthening of Norwegian Wind, Dream and Majesty.
The vessel flies the Bahamas flag and is classed to meet the standards of the French classification society Bureau Veritas. NCL also ordered a new sister ship, called Norwegian Sun, from the same yard.
Facilities on the Sun-class cruise ship
Norwegian Sky has capacity for 2,002 passengers on a double-occupancy basis or 2,450 maximum. There are 750 crew and the company philosophy of 'happy crew, happy guests' gives them double berths with en-suite facilities, TV and telephone, plus communal recreation spaces that include a swimming pool and a disco.
Passenger facilities include 1,001 staterooms, 248 of which have balconies. In addition, 14 penthouse suites with balconies and four owners' suites are available. Each of the suites has its own butler service and a special menu, while the four owners' suites also have their own whirlpool incorporated into each balcony.
All the interior design was provided by Tillberg Design's London-based office, SMC Design.
Seven restaurants are onboard, featuring a variety of international cuisine from Italian through to Chinese, sushi and crepes. The garden and great outdoor cafés are open during the day for adults, and provide a junior buffet in the evening that gives children the option of dining informally without their parents.
Children were taken into consideration during the design process and given dedicated spaces, such as kids korner and a teenage disco, while babysitting is provided for a small additional fee. On deck 12, guests are served refreshments from a $50,000 sky mobile, which resembles a cross between a Viking ship and a mermaid.
Even passengers on vacation need to keep in touch with the office, so all the staterooms are connected to the internet and, for a small charge, guests can hook up their laptops and log onto their email. For those not wanting to carry their laptops aboard, four stations are located at the internet café.
NCL contracted Colombian Emeralds International and dutyfree.com, which previously only had onshore outlets, to manage all the gift shops, while Reebok and Cybex manufactured and supplied workout equipment for the gym.
Norwegian Sky propulsion
Norwegian Sky has six diesel generators supplied by MAN B&W, providing a total output of 50,700kW. These are three 7L58/64 designation versions with an output of 9,100kW each and three 6L58/64 with an output of 7,800kW each, creating a total of 68,928bhp. She has two four-blade Kamewa variable pitch propellers with a 5.5m-diameter.
Kamewa also supplied three bow thrusters and two stern thrusters, while Fincantieri supplied two SRA-2S-80 stabilisers. Norwegian Sky can produce 1,680m³/day of freshwater, even though consumption is estimated at 750m³/day, and has a storage capacity of 2,610m³.