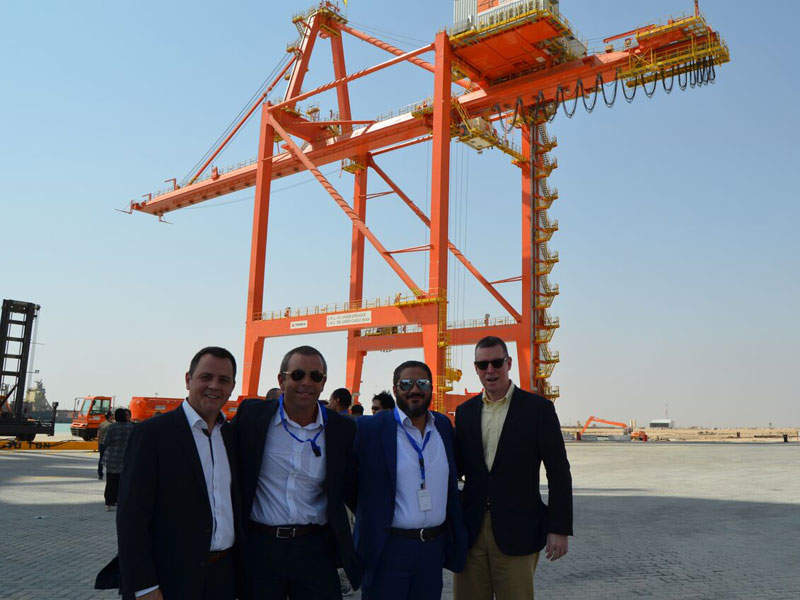 First phase development at Berth-27 in Port of Umm Qasr was opened in October 2016. Image: courtesy of International Container Terminal Services (ICTSI).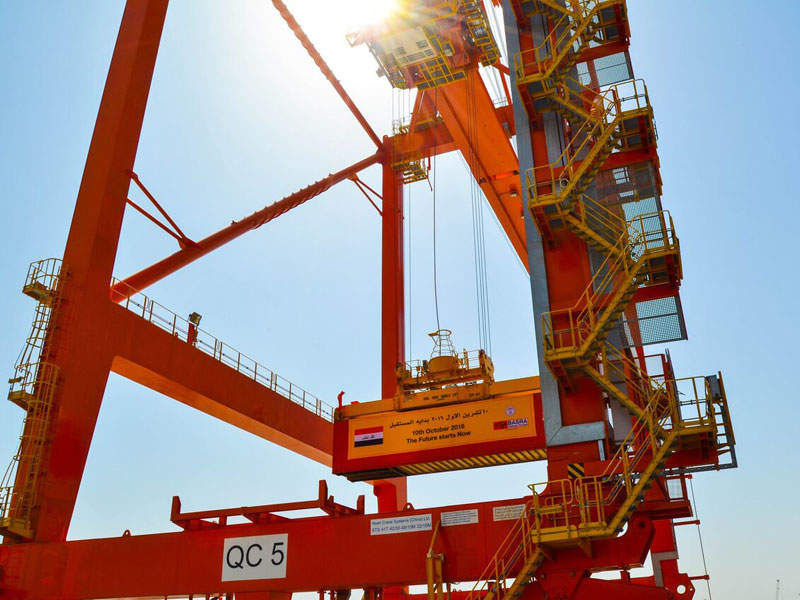 The terminal will be equipped with two ship-to-shore quay cranes. Image: courtesy of International Container Terminal Services (ICTSI).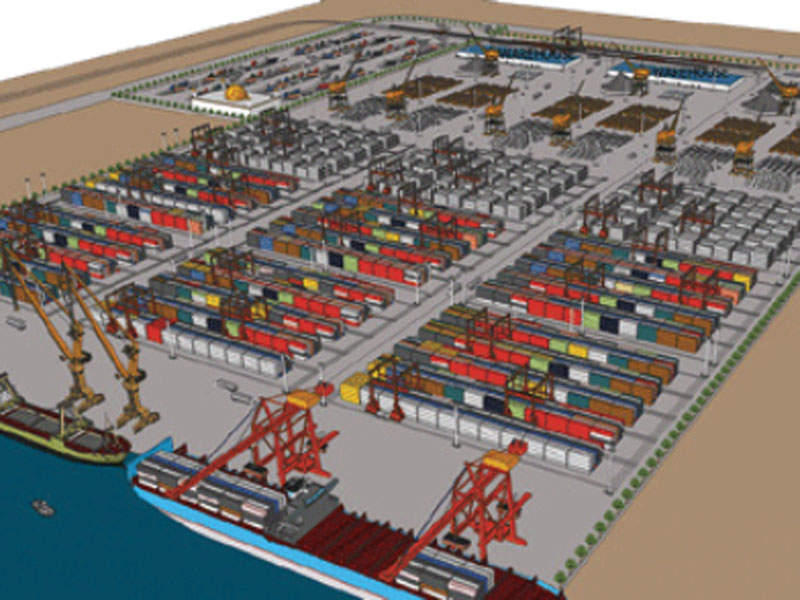 During the first phase development, 250m of quay and 13ha storage yard were constructed at the terminal. Image: courtesy of International Container Terminal Services (ICTSI).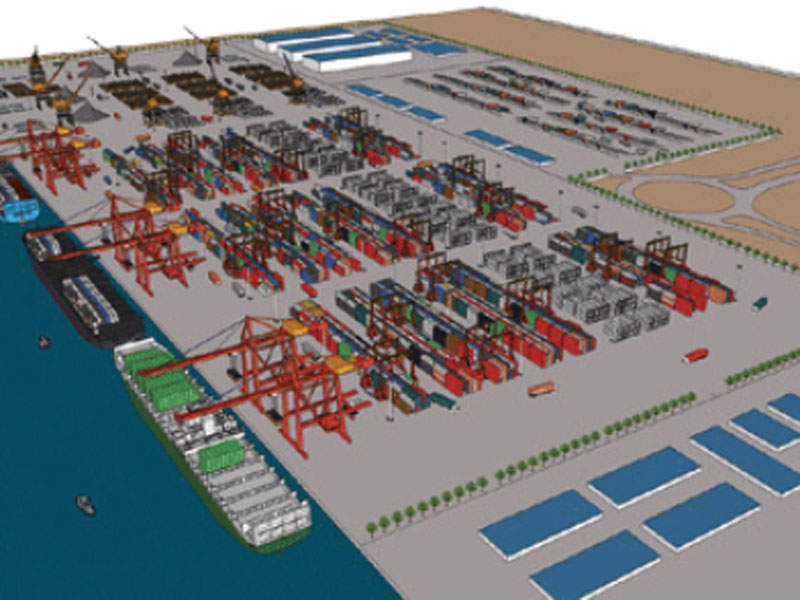 The new terminal will have a total capacity of handling 900,000TEU cargo. Image: courtesy of International Container Terminal Services (ICTSI).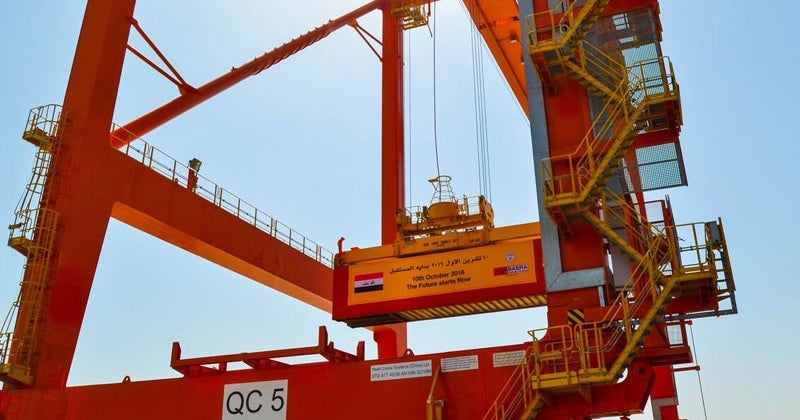 International Container Terminal Services (ICTSI) opened the first phase of its new green field terminal at the Port of Umm Qasr (North Port) in Iraq in October 2016 through its wholly owned subsidiary Basra Gateway Terminal (BGT).
The development is a part of a long-term contract signed in 2014 by ICTSI with General Company for Ports of Iraq to operate, develop and expand the Umm Qasr Port, which is the main gateway to the Iraqi market.
Expansion will boost the port's efficiency by upgrading its cargo handling capacity and equipping it with modern, reliable and state-of-the-art infrastructure. It will also promote international trade in the country and play a critical role in sustainable growth of its economy.
The first phase entailed an investment of $130m, which is jointly funded by ICTSI and the Iraqi Government making it the first-of-its kind investment in Iraq to receive completely foreign funding.
Port of Umm Qasr location and facilities
Located on the Gulf coast of Iraq, Umm Qasr is the biggest port and premier maritime gateway to the country. With 21 berths and a total berth length of 5,000m, it serves some of the world's biggest oilfields in southern Iraq.
With multi-purpose capability, the port handles different types of cargo, including liquid and dry bulk, general cargo and container cargo. It meets high-capacity container handling needs, as well as general cargo requirements. It also features a land bank for logistics and other activities.
Port of Umm Qasr concession details
The Umm Qasr Port is owned by the Iraq Government, which awarded the concession to manage, operate and rehabilitate the port's facilities to BGT.
The contract involves renovating and managing the existing container terminal at Berth-20 for a period of 13 years and construction of a new cargo terminal at Berth-27 and its management for 26 years.
BGT also received a contract in 2016 to manage Berth-19, which is a bulk and general cargo facility.
New cargo terminal construction at Port of Umm Qasr
Umm Qasr Port expansion includes construction of a new container and general cargo terminal on a greenfield site at Berth-27, located opposite the existing Berth-20.
It includes development of a 600m-long quay with a 12.5m dredged depth, which is consistent with existing berths in the port. A 50ha container yard with a capacity of 900,000TEU is also being constructed at the berth. The storage yard will be a mixed-use facility used for both general cargo and containers.
Other facilities to be constructed for supporting operations at the terminal include operations and administrative BGT offices, authority offices, dedicated project cargo offices, gate house structures, intermodal yard, and truck waiting and parking area outside the container yard.
During the project's first phase, which was opened recently, 250m of quay and 13ha of storage yard with a capacity of 300,000TEU were completed.
Once fully complete, the terminal will accommodate vessels of 300m length and 12m draft. It will be equipped with two ship-to-shore quay cranes that can handle larger container vessels, three rubber-tyred gantries to provide efficient landside container handling, back-up power supply to ensure uninterrupted operations, a cargo scanner to adhere to import regulations, and a weighbridge to ensure compliance with latest VGM regulations.
It will also feature a Navis N4 terminal operating system, which is a state-of-the-art terminal management system, to provide better customer service. Also planned is a BGT training centre to train staff on cranes and container handling equipment.
All the civil works at the terminal are being undertaken by local contractors.
Upgrades to the existing facilities at Port of Umm Qasr
BGT's contract also includes upgrades to Berth-20, which features a 200m-long, 12m-deep quay and 24.3ha of container yard, including three yards. The terminal has a cargo handling capacity of 300,000TEU a year.
Yard-1 covers an area of 9.4ha and has the capacity to handle four containers. It is being upgraded to handle reefer containers.
Yard-2 spans 10ha with a capacity to handle 2.4 containers. It is being upgraded to include a stripping facility to be used for container freight services (CFS).
Yard-3 is a 4.8ha yard, which provides storage for RO and project cargo.
Other existing facilities at the berth include administrative buildings, BGT offices and an engineering workshop to provide equipment maintenance support.