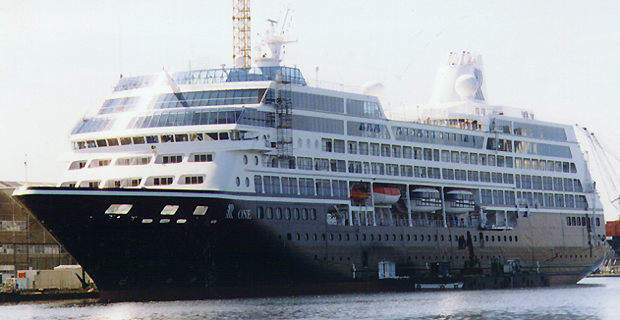 Chantiers de l'Atlantique have been contracted to build two vessels for Renaissance Cruises at their shipyard at St Nazaire.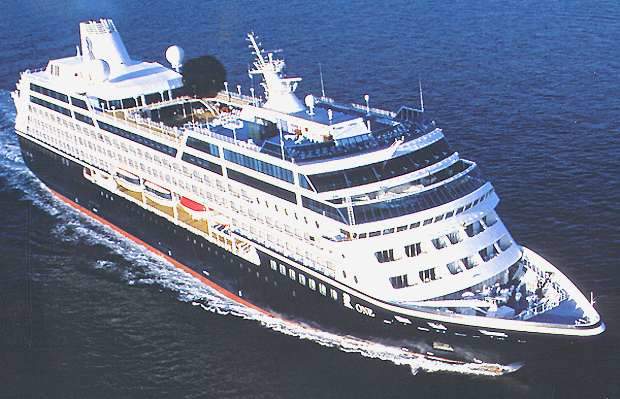 The R One has an overall length of 181m (157.85m length between perpendiculars) and a moulded breadth of 25.46m.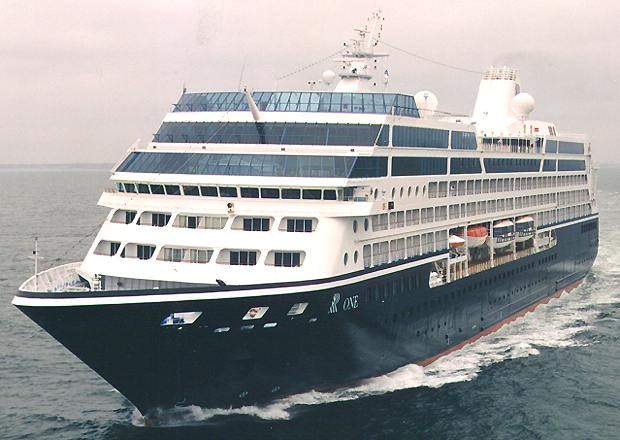 The R One has been designed to carry 702 passengers and, in addition, there is a maximum of 372 crew members.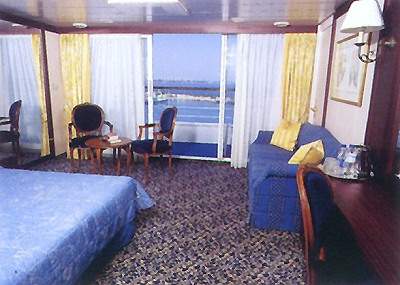 92% of all staterooms have an ocean view.
The R One is the first in a series of six R Class vessels for Renaissance Cruise Line. She was designed by UK-based designer John McNeece.
Built by the Saint Nazaire yard of Chantiers de l'Atlantique in France, the R One entered service in July 1999 and was the first cruise ship to ban smoking amongst passengers on-board.
Operating out of Piraeus, the R One cruises the Aegean and the west Mediterranean along with sistership R Two, although the latter's itinerary also includes southern Spain. R Three and R Four, delivered in July and October 1999, operate in the Pacific with Tahiti as their homeport.
The final two vessels of the series, R Five and R Six were delivered in February and May 2000. The R One is registered in Liberia and has a Bureau Veritas classification.
The 30,200gt vessel is 180.95m long with a beam of 25.45m and a draught of 5.9m.
Vessel propulsion
The R One is fitted with four Wärtsilä 12V32LNE diesel electric engines, each of which produces 4,860kW at 720rpm. They are resiliently mounted to reduce vibration and operate on heavy fuel oil.
Oil purifiers were supplied by Westfalia and oil/water separators by Sofrance. With a cruising speed of 18k, the ship has a maximum speed of 21k.
The vessel has two Cegelec variable frequency propulsion machines each with a double-winding synchronous motor of 6,750kW at 170rpm, two six-pulse synchrodrive convertors of 6,750kW and two propulsion transformers of 4,300kVA. GEC Alsthom supplied the four 4.6MW alternators, as well as the 750kW motors for the Brunvoll bow thrusters.
The vessel is fitted with SNACH folding fin anti-roll stabilisers and has a Sperry Vision 2100 standard integrated bridge system. The Norsk Hydro green ship waste treatment systems allow waste, including sludge oil, to be incinerated or treated for recycling.
The CS3000 Salwico fire protection system has dual-function detectors that are capable of detecting both smoke and heat. The lifeboat system was supplied by Umoe Schat-Harding.
Facilities
The vessel has a double occupancy passenger capacity of 684 and carries an international crew of 373, giving a crew:passenger ratio of 1.8:4. The R One has eleven decks, of which nine are passenger decks.
The 342 passenger suites and staterooms are located on Decks 3, 4, 6, 7 and 8. Of these, 93% have an ocean view and 68% have their own balcony. Some cabins are equipped with convertible sofas and upper Pullman berths to allow for triple or quadruple occupancy.
Passengers enter the vessel through the two-tiered reception area on Deck 4. The public rooms are situated on three decks, (5, 9 and 10). Deck 5 offers a club restaurant with seating for 354, a club bar and a casino with roulette, blackjack and slot machines. The 358-capacity cabaret lounge is the focal point of the evening entertainment. The shopping area is also located on Deck 5.
Desk 9 offers a Panorama buffet with a seating capacity of 154 inside and 186 outside. The centrally located pool is surrounded by a 140-capacity sun deck and has an adjacent bar and barbecue area.
The spa and fitness centre offers beauty treatments, personal fitness programmes, aerobics classes, steam rooms, an outdoor thalassotherapy whirlpool and a fitness track.
Deck 10 offers a 194-capacity sports bar and forward observation lounge, along with a 92-seat American grill and 90 seat Italian restaurant. The library is also located on Deck 10. A sun deck with a capacity of 40 is located on Deck 11.
Other facilities on offer to passengers include a business centre, a medical centre, a hairdressing salon, photographic services, a self-service launderette and laundry and drycleaning services.