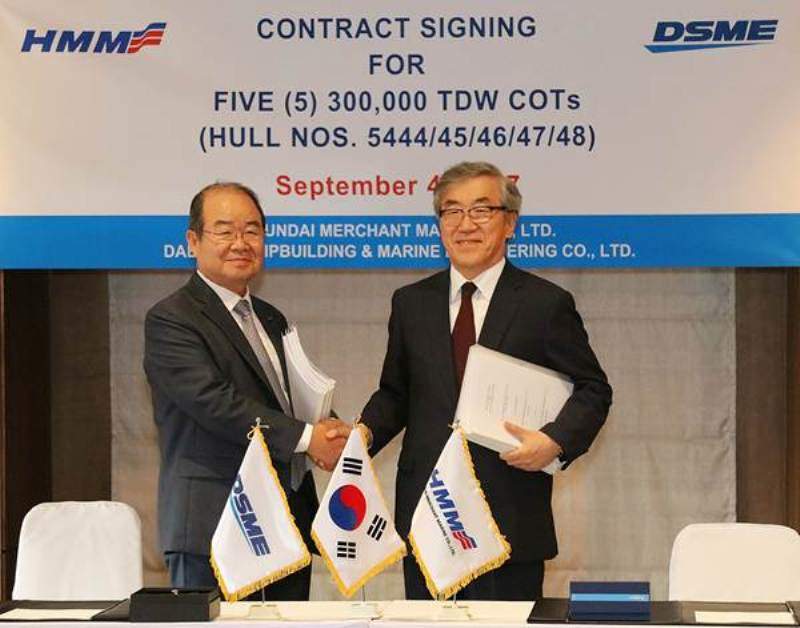 Royal Research Ship (RRS) Discovery is a new, state-of-the-art, multi-role oceanographic research vessel being built for the UK's main environmental research organisation, National Environment Research Council (NERC). The total cost of building the vessel is estimated to be £75m. Construction began in February 2011 and the ship was delivered in July 2013.
RRS Discovery was built as a replacement for NERC's 50-year old research vessel with the same name. The new vessel operates globally and provides an opportunity to researchers to focus on some of the world's most serious environmental concerns, such as underwater earthquakes and landslides, marine ecosystems and climate change.
The vessel is fitted out to undertake single and multi-beam echo sounder surveys, integrated data logging, multi-disciplinary science projects, seismic surveys, clean seawater sampling, ROV operations, CTD surveys and deep-water coring and trawling assignments.
Key Players in construction
A contract for the construction of the vessel was awarded to C.N.P. Freire in March 2010. The vessel is operated by NERC's National Marine Facilities division.
"RRS Discovery was built as a replacement for NERC's 50-year old research vessel."
The Department for Business, Innovation and Skills committed to provide £48m via the large facilities capital fund. The remaining fund was rendered by NERC itself.
Kongsberg Maritime was contracted in October 2010 to supply integrated systems comprised of hydro-acoustic, research, navigation and manoeuvring. Wärtsilä was contracted in December 2010 to supply propulsion equipment for the vessel by the end of 2011.
Other suppliers include Rolls-Royce (scientific winches and overside gantries), Emenasa Montajes Navales (electrical installation), Aeron (HVAC systems), Sormec Marine Cranes (aft and midship cranes), Industrias Ferri (forward and main midship cranes), Merit Process Engineering (container laboratories) and ArcelorMittal (structural steel).
RRS Discovery design
RRS Discovery is an ice class vessel designed by Skipsteknisk. The hull and propulsion are designed to achieve better multi-beam performance and reduce long term operation and maintenance costs. The vessel's design life is 25 years.
In order to strengthen the design decisions, a number of model tests and computational fluid dynamics (CFD) simulations were performed during the design phase. Other tests conducted during this phase included resistance and powering tests, sea-keeping and manoeuvring tests, and propeller cavitation tests.
Designed primarily to carry out deep ocean research, the vessel also conducts continental margin studies and compliment RRS James Cook, which entered service in March 2007.
The vessel has a Wärtsilä low loss concept diesel electric system which helps in minimising CO2 emissions by reducing electrical losses, and hence requires less power. Other environmentally friendly features include low radiated noise and minimum internal vibration, flow noise and cavitation.
The 99.70m long vessel has a breadth of 18m. Length between perpendiculars is approximately 88.80m. Depth to main deck, depth to upper deck and depth to mezzanine deck are 7.40m, 10.20m and 13m respectively. Maximum draught is about 6.5m.
RRS Discovery construction process
The vessel was manufactured by Freire Shipyard (C.N.P. Freire) in Vigo, Northern Spain.
"A contract for the construction of the vessel was awarded to C.N.P. Freire in March 2010."
First steel for the vessel was cut in November 2010, while the keel laying ceremony was held on 15 February 2011.
The hull was launched in January 2012 and outfitting was carried out in the same year. Equipment run and sea trials were conducted in 2013. Commissioning took place in July 2013 and the vessel is now available for science programmes.
Vessel accommodation
A total of 24 crew members and 28 scientists can be accommodated onboard. Hotel / recreation facilities include a common mess, galley, bar / lounge, conference room / library, video room, fitness centre, hospital and laundries.
Propulsion
The vessel is powered by four eight-cylinder inline Wärtsilä 8L20 diesel electric generating sets. It has two DC motors, each of 2,200kW capacity. There will be two azimuth thrusters with five-bladed fixed pitch (FP) propellers, one retractable azimuth thruster and one water-jet thruster.
Important RSS Discovery equipment
Winch equipment include a coring winch system, trawling winch system, deep tow winch system, deep water coring system, CTD (conductivity, temperature, depth) winch system and portable metal-free CTD containerised winch.
Overside lifting systems and cranes comprise of A-frame, parallelogram frame, bullhorn boom, heavy lift offshore crane, hangar overhead handling beam, deck handling cranes and deck handling / provision crane.