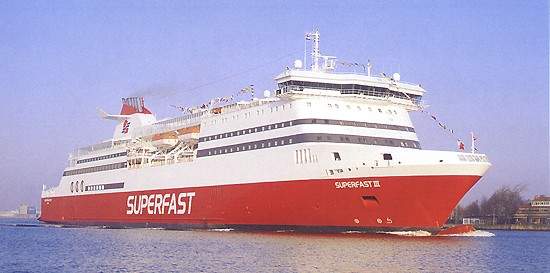 Superfast III vehicle and passenger ferry.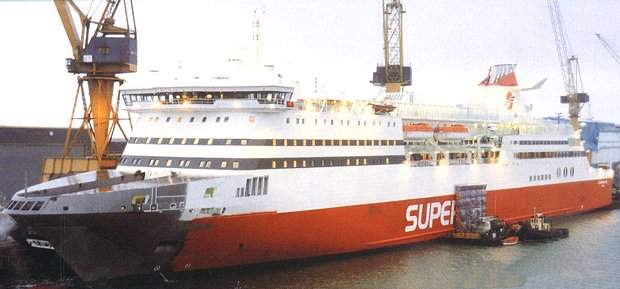 Superfast III and IV were built at Kvaerner Masa's Turku yard, unlike Superfast I and II, which were built at the German shipyard Schichau Seebeckwerft.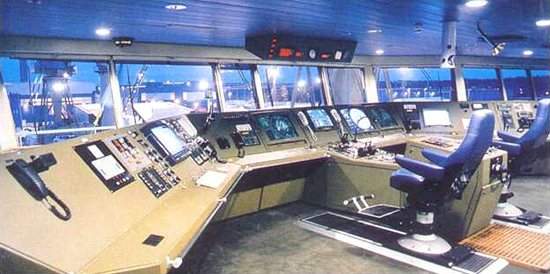 The Superfast wheelhouse incorporates modern technology, including an STN Atlas Nacos 35-2 integrated navigation command system.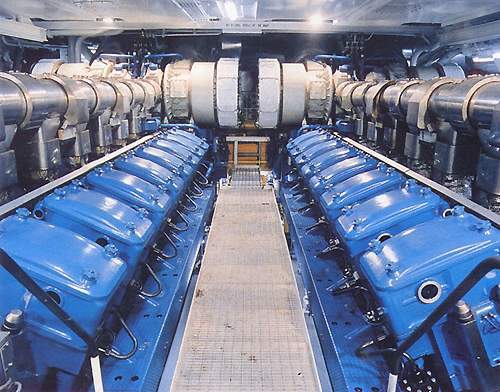 The Superfast III is powered by a twin-screw 42.24MW propulsion plant consisting of four Wärtsilä NSD Sulzer 16-cylinder ZAV40S medium-speed engines.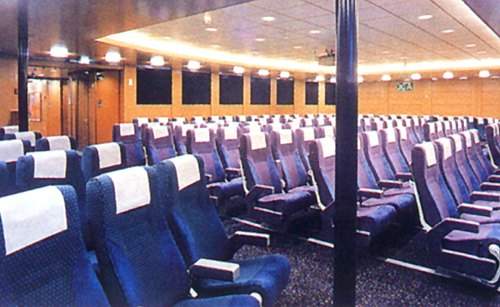 Superfast III and IV feature the latest in airline-style seating arrangements. Each ferry can transport 1,400 passengers.

The vessel can carry a total number of 160 cars and 122 trailers on four fixed and two hoistable car decks, which are reached by ramps.
Superfast III was the first of two new Superfast ferries built at Kvaerner Masa Yard's Turku facility in Finland. The vessel is part of the second series of Superfast ferries to be built for her operator, Attica Enterprises.
The first two, Superfast I and Superfast II, were delivered in 1995 to operate between Ancona in Italy and Patras in Greece, but have since been moved to a shorter route between the Greek ports of Patras and Igoumenitsa.
The earlier two were built at the Schichau Seebeckwerft yard in Germany, which was then part of the Bremer Vulkan group. The group's troubles led Attica to look elsewhere for the builder of its second series.
Faster and larger than the previous class vessels, Superfast III and her sistership, Superfast IV, can complete a Patras to Ancona round trip in under 48 hours. Both the new Superfast ferries are dual classed by the American Bureau of Shipping and the Hellenic Register of Shipping.
Superfast ferry design
The first two Superfast ferries were heralded for their increased safety features. All the cleats on the bow visor, bow ramp and inner bow door are fitted with sensors connected to the bridge.
When the visor is securely fastened, corresponding lights are extinguished on the bridge. All openings on the main deck have monitoring and leakage control. Two twin-track 24m MES chutes, four 100-person inflatable liferafts and one 50-person liferaft have been supplied to each ship by RFD.
Superfast III has two hoistable car decks. Coupled with four stationary decks, 160 cars can be accommodated, using only half the space and leaving room for up to 122 trucks. The vessel has a total of 1,852 lane metres. Vehicles can disembark over the stern and bow ramps, but terminal loading arrangements determine that unloading and loading only take place over stern ramps.
The principal dimensions of the 29,067gt vessel are: length overall of 194.3m, moulded breadth of 25m and draught of 6.4m.
Passenger facilities on-board
The total passenger capacity on Superfast III is 1,400 – the same as the two previous Superfast ferries, despite her larger size. The main difference lies in the passenger accommodation.
"Electrical generation is provided by three Wärtsilä Vasa 9R20 generators, each providing 1,460kW."
She has a total of 222 cabins, which can hold 750 passengers in a mixture of two and four-berth outside and inside cabins. These cabins are more spacious than those on previous ferries and have larger windows. She also has a large crew, 140 for peak operation and up to 124 of them can be accommodated in 62 cabins.
The passenger areas have many facilities spread over four decks, including a swimming pool, eating and drinking facilities. Two restaurants are positioned below deck, and as well as a disco there is a casino, three bars, a boutique, a children's playroom and a separate driver's lounge for 46 drivers.
Vessel propulsion
Superfast III is powered by four Wärtsilä NSD 16ZA V40S diesel engines coupled to two controllable pitch propellers supplied by KaMeWa. Electrical generation is provided by three Wärtsilä Vasa 9R20 generators, each providing 1,460kW.
For extra manoeuvrability, two 1,000kW bow thrusters, also supplied by KaMeWa, are positioned forward, with another positioned aft. The bridge has an integrated Nacros 35-2 navigation system.
Stability is a priority on the Superfast III to accommodate the rough seas that are sometimes experienced en route. The hull form has been designed with this in mind, and Blohm + Voss supplied one pair of anti-vortex tip retractable fin stabilisers, positioned midship on each vessel.