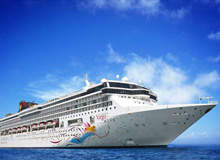 SuperStar Virgo cruise ship is designed and developed for Asian market. Image courtesy of Star Cruises.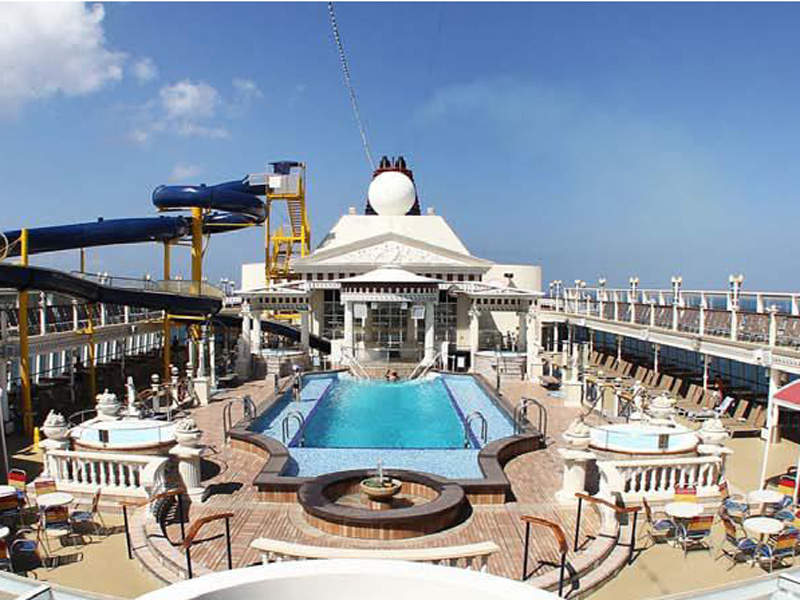 The ship includes an outdoor swimming pool. Image courtesy of Star Cruises.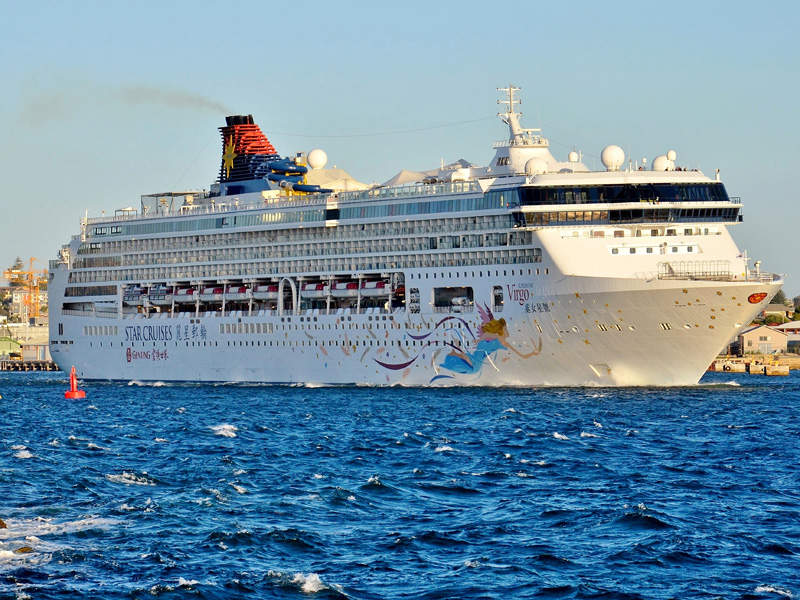 The ship accommodates up to 1,870 passengers. Image courtesy of Bahnfrend.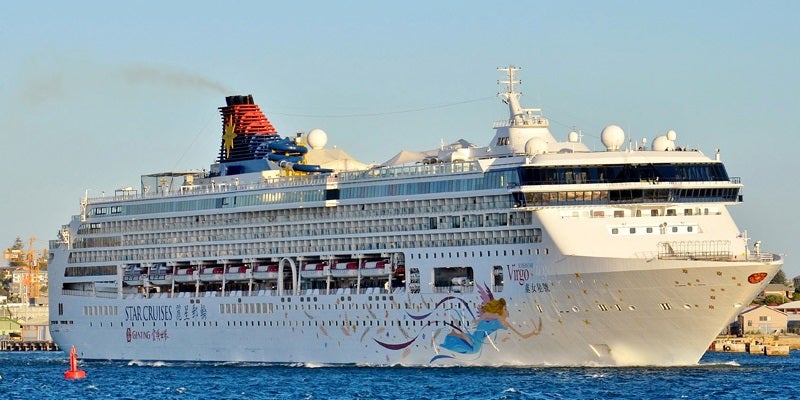 The SuperStar Virgo is a Leo-class cruise ship owned and operated by Star Cruises, a member of Genting Hong Kong. The ship was manufactured by Meyer Werft for Star Cruises' Asian market.
The keel of the ship was laid in November 1996 and the vessel was delivered to Star Cruises in August 1999. The ship started Asian cruises from Singapore in October 1999.
Due to the outbreak of severe acute respiratory syndrome (SARS), the ship was relocated to Perth in Western Australia until July 2003. The ship returned to Singapore from Fremantle Harbour in Australia for Asian cruise operations.
As part of a major renovation in January 2009, the ship was installed with a 100m mega-waterslide onboard by Star Cruises. It later received a new hull art and livery in January 2012. The cabin and retail space of the ship was upgraded with $20m in December 2013. The ship was home ported in Hong Kong from April to October 2014.
SuperStar Virgo design and features
The SuperStar Virgo cruise ship has a length of 268m, width of 32m, height of 49.6m, draught of 7.9m, depth of 11.5m, and a gross weight of 75,338t.
The average cruising speed of the ship is 24k, while the maximum cruising speed is 25.5k. It includes one set of stabilisers, three bow and stern thrusters, and two satellite navigation systems.
SuperStar Virgo accommodation
The cruise ship has 13 decks and 935 cabins, which can accommodate up to 1,870 passengers. On-board accommodation include sea-view cabins, balcony suites, executive suites, Junior suites, and star suites.
The stateroom accommodation include oceanic staterooms with balcony, deluxe staterooms with window, ocean view stateroom with porthole, deluxe inside stateroom, and inside stateroom. More than 1,000 cabins have sea view with three and four berths, which are designed for families.
Facilities on-board SuperStar Virgo ship
The on-board facilities include 600m² of retail space, and 13 restaurants and bars, which offer Chinese, Japanese, Italian, Indian, Western and international cuisines. It includes a 100m mega-waterslide, outdoor swimming pool, and a mini golf course. It also includes karaoke room, children's activity centre, foot reflexology salon and spa, gym, and a two-level theatre.
"The ship was manufactured by Meyer Werft for Star Cruises' Asian market."
The ship features entertainment facilities, including a world-class magic spectacle, astounding theatrical performances, yoga and ballroom, and dancing lessons. It also includes glass art and craft workshops, kung fu and qi gong lessons, and themed parties.
Propulsion system
The ship was installed with Promas Lite propulsion system developed by Rolls-Royce in May 2014. The system contains an integrated propeller and rudder to increase efficiency. It generates approximately £800,000 a year in fuel savings and reduces the CO2 emissions by approximately 4,000t a year.
SuperStar Virgo itineraries
Star Cruises commenced a three-month Vietnam and Sanya itinerary with Shenzhen Tai Zi Bay as homeport in April 2016. The itinerary includes Halong Bay, Hoi An Ancient Town, the UNESCO World Heritage site in Da Nang, Nha Trang, and Ho Chi Minh City.
Star Cruises started a five-month Japan itinerary to Naha and Miyakojima from Guangzhou, Nansha, in April 2016.
The 48-day long-haul itinerary crossing the equator to explore the Southern Hemisphere was conducted between November and December crossing more than 20 ports, including Bali, Bangkok, Krakatoa, Melbourne, Ho Chi Minh City and Sydney.