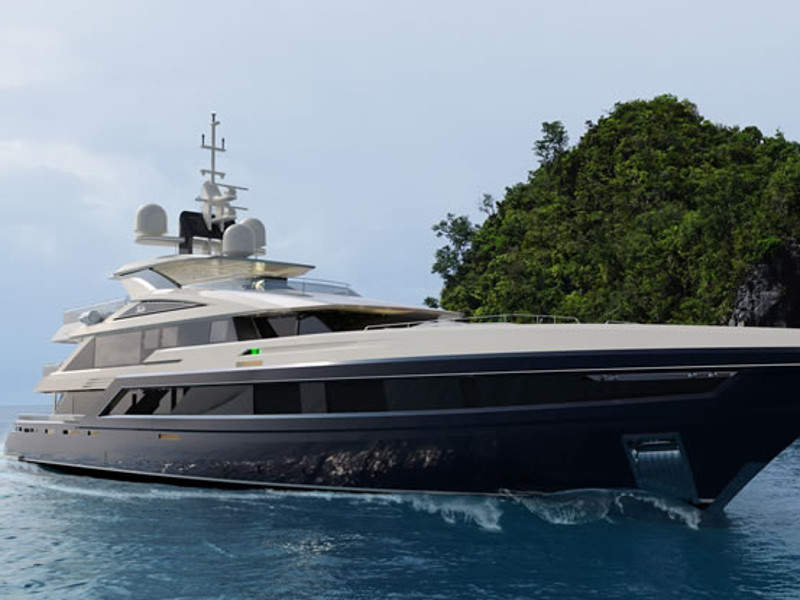 Tala motor yacht is being built by Turquoise Yachts. Credit: Turquoise Yachts.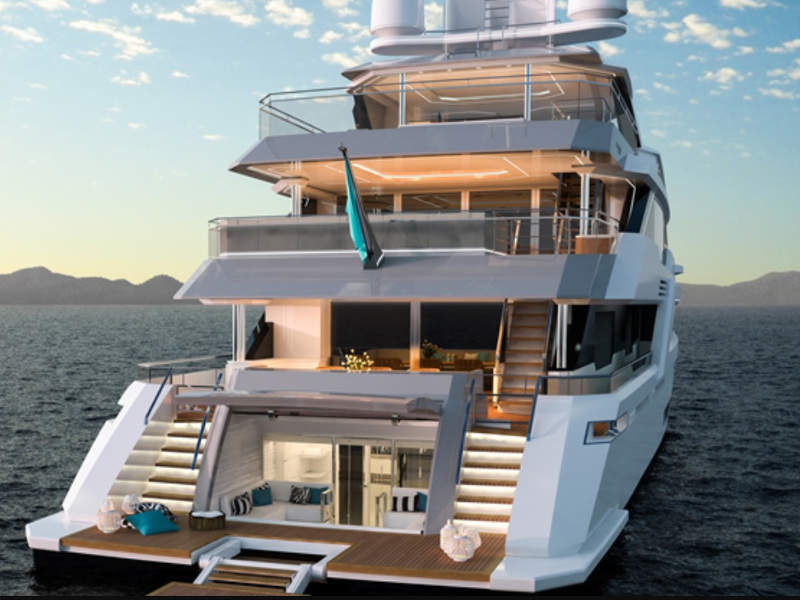 The 53m-long motor yacht is expected to be delivered in 2020. Credit: Turquoise Yachts.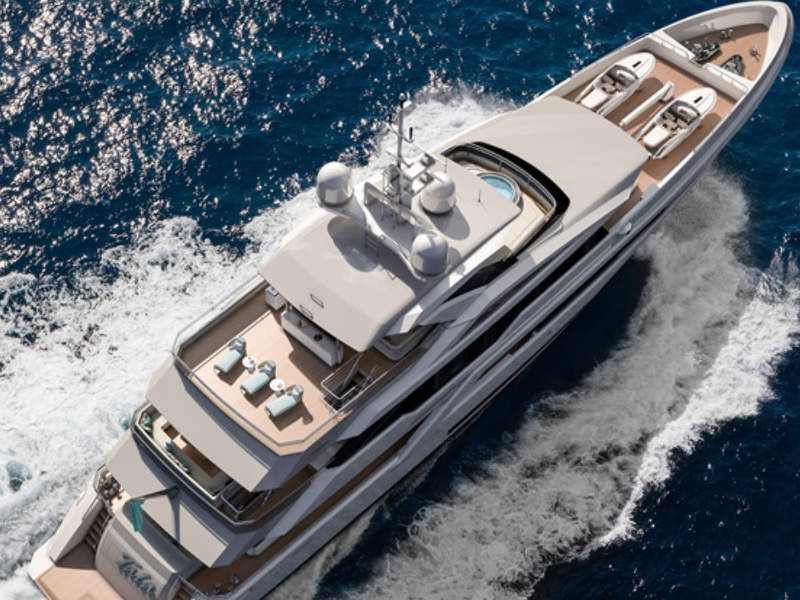 Tala motor yacht will sail at a maximum speed of 15k. Credit: Turquoise Yachts.
Tala is a luxury motor yacht being built by Turquoise Yachts at its shipyard in Istanbul, Turkey.
It will feature a steel hull and aluminium superstructure with spacious interiors and exteriors, making it an ideal yacht for large groups and family vacations.
The customised yacht will be installed with an ultra-modern stabilisation system designed to offer a smooth and comfortable cruising experience.
Construction of the motor yacht is currently underway and is scheduled for completion in 2020.
The Cayman Islands-flagged motor yacht will be classified under Lloyd's Register of Shipping +100 A1 SSC Yacht Mono G6, + LMC, UMS notation.
Tala yacht design and features
Miami-based studio DeBasto Designs is responsible for the exterior and interior design of the yacht.
The Tala motor yacht will have an overall length of 53m, a beam of 9.3m and draft of 3.25m. Its gross tonnage will be approximately 720t.
The vessel will feature four decks, which include the lower deck, upper deck, main deck, and sun deck. It will be equipped with a 6.4m-long luxury tender and a 4.5m-long rescue tender and will also accommodate Jet Ski and wave runners.
It will also feature a large swim platform at the stern, which will ensure safer and more convenient tender operations for guests and crew.
Tala yacht interiors
Tala yacht will incorporate a modern and sophisticated interior design with space used similarly to much larger yachts.
It will feature larger windows, which will ensure unobstructed views of the surroundings. The ceilings will have a combination of vivid materials and will also be installed with linear and indirect lights for different geometric shapes.
Light colours combined with semi-precious woods and materials will be used for the interiors to enhance the design of the vessel.
Accommodation details
The forward main deck will house the owner's stateroom and VIP suite. The yacht will also feature four guest cabins, a breakfast room, main salon, and a dining room.
"The stabilisation system is designed to ensure optimal roll control in rough seas and minimise structural stress and water noise."
The captain's cabin will be on the upper deck next to pilothouse. One single and five twin crew cabins will be available on the lower deck.
Guest and crew movement will be entirely separated on all the decks. The space between the laundry and guest area on the lower deck will have a discreet entrance.
Entertainment facilities
The yacht will feature a beach club along with a gym, sauna and dive store. Guests on board will be able to enjoy a whirlpool spa and bar at the sun deck.
The sun deck will serve as an entertainment hub as it will be equipped with a hot tub, sun-pads, TV, barbeque and open space. The sky lounge will feature a bar facility.
Propulsion of Tala motor yacht
The yacht will be powered by two Caterpillar C32 main engines, each delivering a rated power output of 1,300bhp. It will also be equipped with two Kohler generators of 125kW.
Naiad AtRest and AtSpeed stabilisation systems will be fitted on the yacht. The system is designed to ensure optimal roll control in rough seas and minimise structural stress and water noise.
The propulsion system will enable the yacht to sail at a maximum speed of 15k.