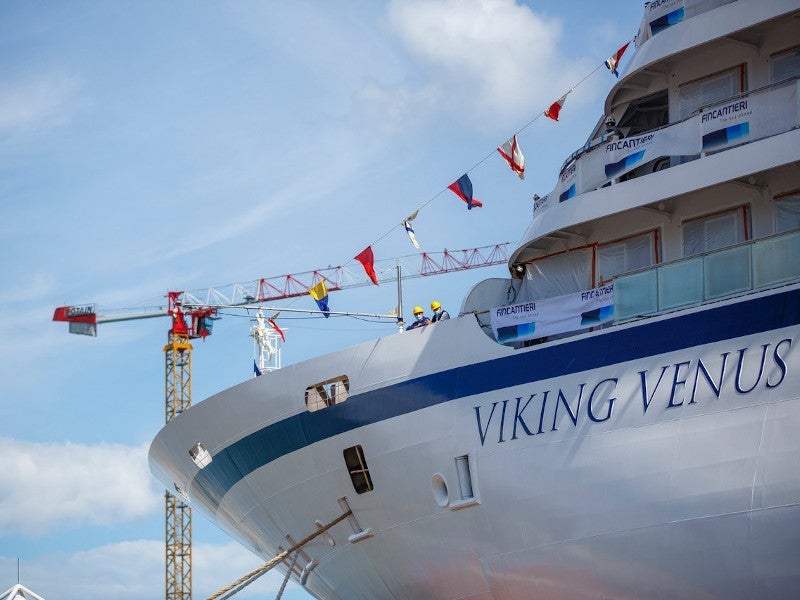 Viking Venus is the seventh ocean ship of Viking Ocean Cruises. Credit: Viking.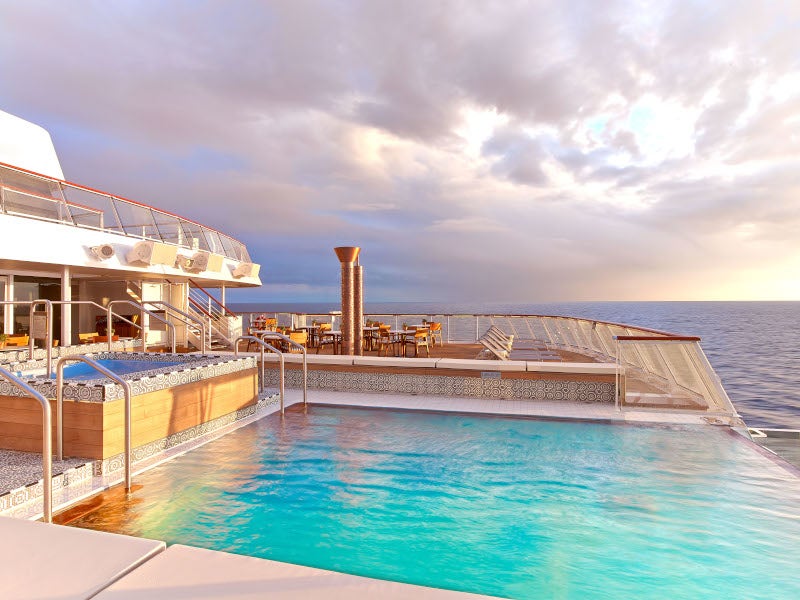 Viking Venus ship will feature an infinity pool in addition to the main pool. Credit: Viking Cruises.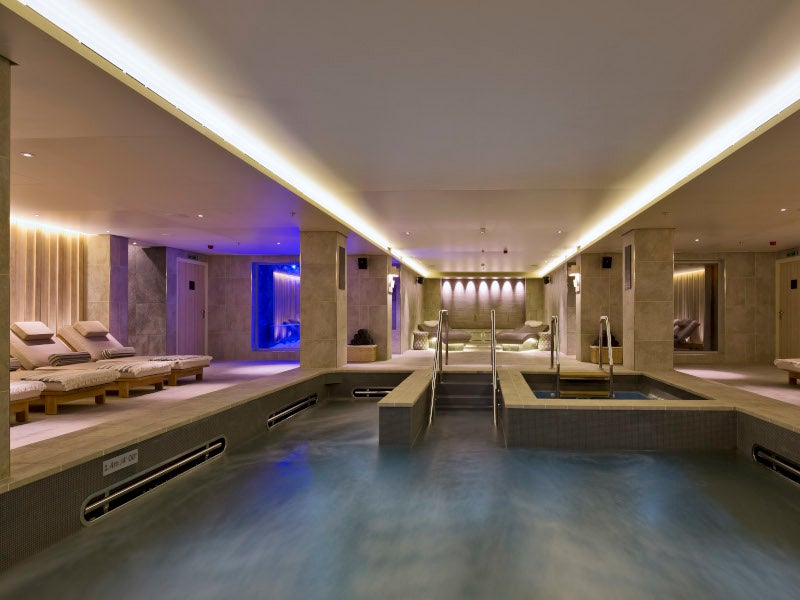 Viking Venus will also offer a spa and fitness centre. Credit: Viking Cruises.
Viking Venus is the seventh ocean ship of Viking Ocean Cruises, a part of Viking Cruises. It is expected to join Viking's ocean fleet of ships in early 2021.
The cruise ship is one of 20 units being built by Fincantieri for Viking. It was announced in September 2019 and was floated out for the first time at Fincantieri's Ancona shipyard in June 2020.
The ship has been moved to a nearby outfitting dock for its last stage of construction and interior fittings.
Viking Venus will be a part of the small cruise ship segment. It will be registered in Norway and will sail popular itineraries in the Mediterranean and Northern Europe during her maiden season.
Viking's ocean fleet of cruise ships comprises Viking Star®, Viking Sea®, Viking Sky®, Viking Sun®, Viking Orion®, and Viking Jupiter®.
Viking Venus design and features
With a gross tonnage of about 47,800t, Viking Venus will accommodate 930 guests across 465 staterooms. It will have a length of 745ft and a beam of 94.5ft.
The cruise ship will be equipped with advanced safety systems including the Safe Return to Port (SRtP) feature, in accordance with the latest navigation regulations. The SRtP system is a critical feature that allows passenger ships to remain operational for at least three hours in order to either make a safe return to port or evacuate the ship in case of an accident.
Viking Venus will be powered by energy-efficient engines, offering a maximum speed of 20k. The ship hydrodynamics and hull are optimised to reduce fuel consumption. It is also equipped with systems that minimise pollution by exhaust gases.
Viking Venus staterooms
The Viking Venus cruise ship features a variety of all-veranda staterooms. The 1,448ft² Owner's suite with an expansive private veranda will be the biggest stateroom on board.
The Owner's suite will have a large master bathroom with a spacious shower, vanity, as well as two guest bathrooms along with a spacious walk-in closet and drawers.
The suite will feature a spacious living room and a separate dining area that can accommodate six guests. It will also include a private library, a boardroom for 12 personnel, wine and music collections, a dry sauna, three 42in flat-screen TVs, and a pantry for room service and hosted events.
The Explorer suite will extend from 757ft² to 1,163ft² based on the location of the ship, while the Penthouse Junior suite will occupy 405ft² area. The Explorer suite will also feature a living room and dining area with seating capacity for four.
Both Veranda and Deluxe Veranda staterooms will be 270ft² in size and will have a private veranda and a king-size Viking explorer bed, 42in flat-screen TV, mini-bar, large private bathroom, and spacious closet and drawers.
The 338ft² Penthouse Veranda stateroom will offer all the other amenities of the Veranda stateroom and the Deluxe Veranda stateroom.
All the staterooms and suites will feature a king-size Viking Explorer bed, two 42in flat-screen TVs, and a large private bathroom with shower. They will also offer free Wi-Fi for the guests.
Facilities on board Viking Venus cruise ship
The Viking Venus vessel has a total of nine decks with the first deck featuring the spa, the Viking living room, Viking bar, guest services, and fitness centre.
The deck two will feature the restaurant, atrium, theatre, two cinemas, shops, wraparound promenade and a bar. The staterooms will be located across decks three to six. The sixth deck will also house navigational bridge.
The seventh deck will include a café, an aquavit terrace, an infinity pool and two hot tubs along with the main pool, which features a retractable roof, pool bar, and pool grill. The wintergarden, explorers' lounge, deluxe veranda, Mamsen's dining, and the Owner's suite will also be part of the deck.
The deck eight will include penthouse suites and deluxe veranda suites, as well as the explorers' lounge, while the ninth and top deck will be dedicated for sports activities.