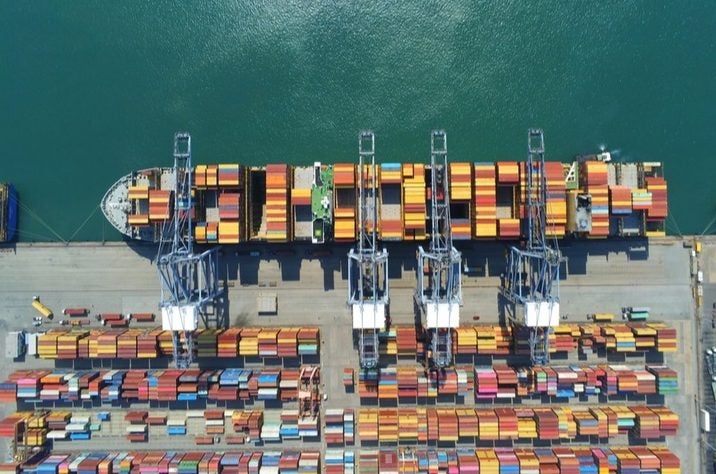 For many years, the international freight transportation sector has shown a preference to work with high-volume shippers. This has historically caused difficulties for SMBs to find a good freight partner – one that puts their interests first.
Some of the biggest frustrations SMBs face is a reluctance from large shippers to work with smaller businesses, slow communications, and little or no access to credit and finance services, to name just a few. SMBs are tired of being 'last in line' for shipping quotes, not having their shipment allocation guaranteed, and finding it difficult to get timely updates (or updates at all) on any issues that may arise.
Fortunately for SMBs, innovative technology has proved to be a leveler in this traditionally low-tech field. Satisfying the growing demand for freight forwarding capacity to be made available to SMBs, specialized digital-first offerings can smooth the way ahead, giving SMBs priority access and allowing them the opportunity to thrive in the international import and export market.
Ship4wd is a digital-first freight forwarding platform that fills this gap, providing a professional service to SMBs by putting their needs front and center. Focusing solely on the needs and requirements of SMBs, Ship4wd aims to lighten the load by ensuring that their shipments are not only given priority, but that the platform is "there for them." Crucially, Ship4wd's specialist customer services are there for SMBs if anything happens to a shipment, such as delays or customs issues.
Targeting SMBs in the US and Canada, Ship4wd is a subsidiary of shipping group ZIM, and thus has the backing of a market leader in global shipping with a wealth of experience and a reputation for industry-leading excellence and reliability.
Further, Ship4wd has its own network of professional partners, offering efficient shipping options of land, sea, and air shipment, based on customer preferences. The company currently covers imports and exports from Canada, China, Hong Kong, India, Israel, South Korea, Taiwan, Thailand, USA, and Vietnam.
Reluctance from large shippers to work with smaller businesses
Yuval Kravitz, Ocean Manager at Ship4wd, explains some of the biggest frustrations SMBs face with logistics providers. "Small and mid-size businesses don't get the attention they need from other freight forwarders," Kravitz says, "the freight forwarders are used to working with larger clients who are familiar with the freight industry."
"We make it simpler for small and mid-size businesses to manage their freight needs," points out Kravitz. "The time and resources that need to be put into understanding shipment processes are tremendous and our platform simplifies it for the customer. They do not need any freight background—they do not need to know who the ocean carrier is, about customs clearance processes, etc."
Ship4wd's digital shipping platform puts the needs of SMBs first, making it easy to find, compare, and book the best shipping for their business, ensuring that each shipment gets VIP treatment and even offers guaranteed ocean container allocation.
The flexible and transparent platform features live chat and 24/7 expert support, including access to shipping experts who can help customers with any questions they might have about their shipping documents or customs clearance.
Communications and real-time tracking
The digital platform offers a user-friendly solution that allows total visibility of shipments at every transit stage, with real-time tracking, updates, and proactive problem-solving.
Ship4wd's updates keep customers informed every step of the way, with full logistical services provided by a global network of professional partners that can be accessed through the "one-stop shop" digital platform. The offering also includes a door-to-door service once the cargo arrives at a destination port in North America.
Kravitz explains: "Everything works over the platform, from immediate price quotes to updates as they happen during shipping, giving the user full control and transparency over their shipment. In addition, we support users with 24/7 human customer service, where they can clear up any doubts with an actual person without having to wait for a weekday or worry about time zone differences."
Access to credit and finance services
Ship4wd further supports its clients by finding solutions to their individual shipping needs and offers a range of flexible payment options to help keep SMBs running smoothly. Services also include digital customs brokerage and digital cargo insurance.
Customers can find, compare, and book the best shipping for their business with just a few clicks. Ship4wd empowers SMBs with digital freight and finance solutions, so that they can conduct business profitably and go on to thrive in a competitive global marketplace.
For more information download the whitepaper below or visit Ship4wd.