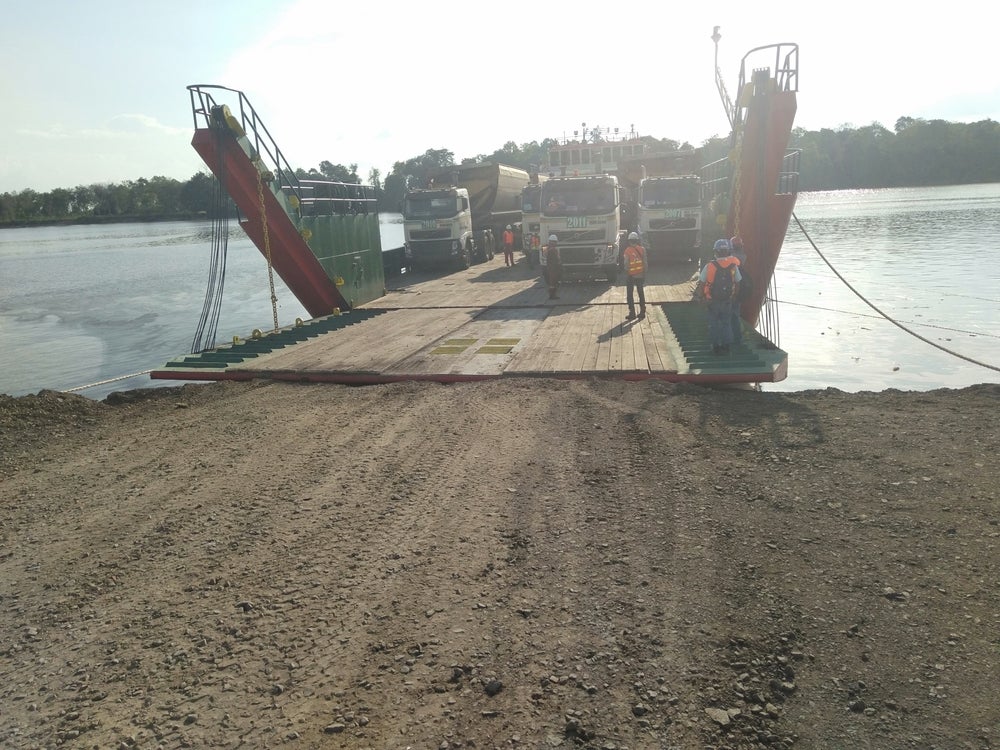 Fincantieri S.p.A., the Italy-based shipbuilder, became the fourth largest in the world in 2013 after acquiring the VARD Group. With facilities in Canada and Norway, it had an extremely successful 2022, with orders across a wide range of maritime vessels and services. Here is a selection of headline projects this year.
Bangladesh Navy awards landing craft tanks contract to VARD Marine
Bangladesh's Navy has awarded a contract in October 2022 to VARD Marine to design a multi-purpose landing craft tank, which will be constructed by Khulna Shipyard, an independent Government organisation under Bangladesh's ministry of defence. It is managed and operated by Bangladesh Navy and is located at Khulna, on the western bank of River Rupsha in southwestern Bangladesh.
Work on the design is underway to ensure it meets its mission profile of being able to carry out amphibious operations in the coastal regions of Bangladesh to transport landing forces, military vehicles and equipment, and supplies.
The craft will be based on VARD's 7 507 landing craft series and is to operate all across the south-eastern coast of the Bay of Bengal to meet both wartime and peacetime requirements, from upstream on the Pusur River, across to Chattogram and down to St Martin's Island.
The vessels will have secondary missions during peacetime to transport relief goods and personnel for Humanitarian and Disaster Relief (HADR) within Bangladesh and adjacent areas along the coast of the Bay of Bengal.
Seaspan LNG bunkering vessels for Canadian Seaspan Marine
Designed by Vard Marine Inc., the three LNG bunkering vessels for Seaspan are being built at the CIMC SOE shipyard in China. They will feature Integrated Automation Systems (IAS), designed by Høglund Marine based in Tønsberg, Norway.
The 7,600-cubic-metre ships will have the Høglund's Playback IAS, which connects cargo handling, control and electrical propulsion systems and uses an integral logging system to collect operational data with which operators can troubleshoot incidents by reviewing any alarms or events as if they were live, giving them a highly detailed view of a potentially complex operational event.
This system additionally ensures the same operators can identify sources of system malfunctions without having to rely on an external specialist. Each ship will also have several emerging technology systems that will help reduce greenhouse gas (GHG) and other emissions, as well as noise radiation.
Norwegian coast guard christens the first Jan Mayen-Class coastguard vessels
The Norwegian Coast Guard christened the first Jan Mayen-class vessel at the VARD Langsten shipyard in Tomrefjord on October 16, 2022. The KV Jan Mayen is the first of three helicopter-carrying and ice-reinforced craft in this class that will be designed and built by VARD Group at a cost of NOK 7.2 billion ($737 million).
Once the three have been commissioned, they will patrol and secure Norway's maritime interests in the northern regions, as well as cooperate with land-based military and civilian units.
The second, to be named the KV Bjørnøya, was delivered to Langsten on 10th March 2022. It will take about 12 months to fit it out, so will be delivered in 2023. The third, KV Hopen, will be delivered in 2024.
The main contract between Forsvarsmateriell, the Norwegian Defence Materiel Agency (NDMA) and the VARD Group to build three helicopter-carrying and ice-reinforced vessels was signed on 25 June 2018. These vessels will replace the 40-year-old Nordkapp class coastguard cutters, and the new ships form one of the largest defence acquisitions ever made in the maritime sector in Norway.
Sandock Austral Shipyards Signs Ship Design Agreement with VARD and SAS partner
A memorandum of understanding (MOU) was signed at the beginning of 2022 between VARD Marine, a Canadian consulting naval architectural and marine engineering firm, and Sandock Austral Shipyards (SAS), a South African company with headquarters in Durban with an aim to build a further collaborative relationship.
With the help of VARD Marine's portfolio of current designs and specialised design methodology, SAS will be competing for contracts to design and build vessels by leveraging VARD's design experience and portfolio of successful builds, as well as offering the same services to existing clients.
VARD Marine is already working with SAS, having been chosen to design the SAN HSV, the most complex Hydrographic Survey Vessel in the world to date.
SAS has said that VARD has a significant range of skillsets and capabilities that allows the development of innovative and efficient design solutions through both the tailoring of proven and clean sheet designs, and that it will concentrate on their range of Naval and Defence vessels to attract new customers.
Norwegian Research Council awards VARD a grant for digitalised HVAC systems research
Fincantieri's Norwegian-based subsidiary VARD has been awarded a NOK 4.95 million (about $507,000) grant by the Norwegian Research Council to research digitalised HVAC (heating, ventilating and air conditioning) systems to address the energy usage requirements of offshore wind service operation vessels (SOVs) designed to meet zero-emission requirements.
Reducing the energy consumption of a ship, particularly its HVAC systems, is vital because future SOV power generation is anticipated to be based on battery solutions with offshore charging.
Ship designers, ship owners (including Norwind Offshore, a VARD customer), equipment suppliers, and researchers are working together as part of a Norwegian innovation project to create cutting-edge HVAC design solutions to support operating SOVs in an energy-efficient and emission-free manner.
In pursuit of this, a simulated digital twin of the HVAC system will be created using operational data collecting and processing, load forecasting for heating and cooling, and modelling and design of cutting-edge HVAC technologies.
This methodology should help ship designers to choose the most effective designs for upcoming projects. It may also be utilised as a crew decision support tool for anticipatory planning of energy generation and storage.