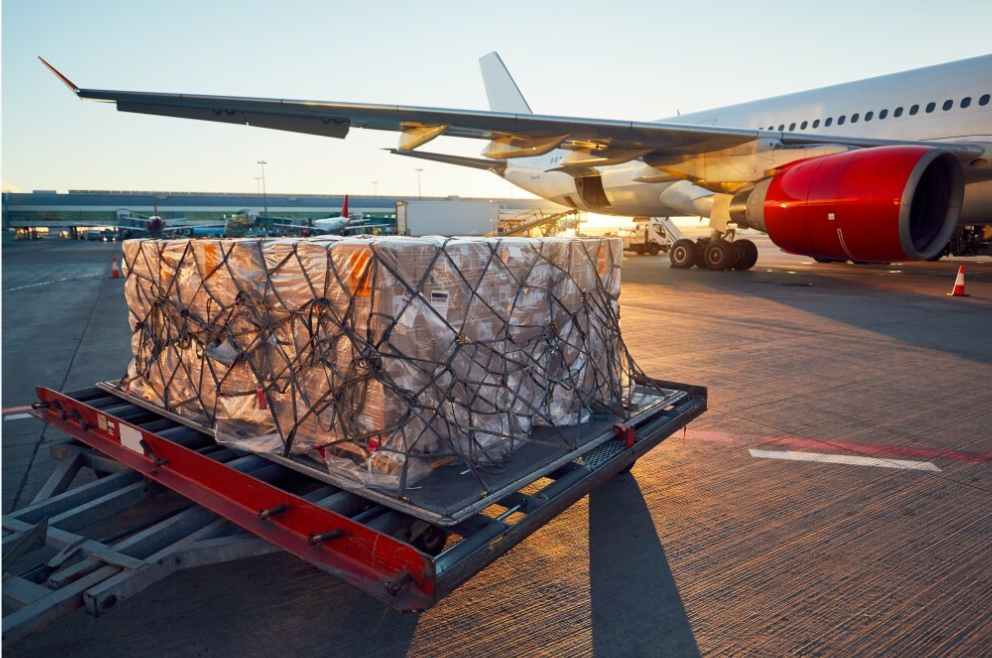 Technology has long been a leveller and enabler, and SMBs are increasingly turning to digital-first offerings to help them navigate the choppy waters of the international import and export markets, with a growing demand for digital freight forwarding's capacity to improve the productivity and profitability of SMBs.
Technology as a leveller
Ship4wd is a digital-first freight forwarding platform targeted directly at US and Canadian SMBs, and currently covers imports and exports from China, India, Israel, South Korea, Taiwan, Thailand, and Vietnam. A subsidiary of shipping group ZIM, Ship4wd also has its own network of professional partners, offering SMBs economic or fast shipping options, according to customer preferences and consisting of both sea and air shipping services to final destinations.
The offering from Ship4wd includes onward delivery once the cargo arrives at a destination port in North America. It can also provide full logistical services by a number of professional vendors, all accessed through an advanced "one-stop shop" digital platform. Ship4wd believes that SMBs are "tired of being last in line for shipping because they're not a 'big' business."
"We wanted to create a digital shipping platform that puts small to medium-sized businesses first, as they are often put last in line for shipping," says Carmit Hoshen-Glik, CEO at Ship4wd. "We also wanted to make it super easy for our customers to find, compare, and book the best shipping for their business in just a few clicks. Our mission is to empower small businesses with digital freight and finance solutions, to be able to do business profitably and thrive in competitive global trade."

Shipping is complicated, even for experienced businesses, and that is why Ship4wd covers all aspects of the complex international shipping process, enabling business leaders to manage their import and export business simply and efficiently, with live chat and 24/7 expert support throughout the process. Ship4wd's services also include digital customs clearance.
Advantages of digital-first
According to Hoshen-Glik there are several advantages to SMBs using Ship4wd compared to other solutions on the market. "We make it easy for customers to compare and book the best carriers in just a few clicks. Our shipping rates and guaranteed container allocation can be locked in up to 45 days ahead, and customers can count on real support from real people, 24/7."
Ship4wd was created by ZIM, giving it the backing of a market leader in global shipping with over 76 years of experience and a reputation for industry-leading reliability and excellence. "Their experience and resources are the foundation of our digital-first solution for small-to-midsize businesses," says Hoshen-Glik.
Shipping expertise
Freight is subject to a plethora of regulations, all of which concern a wide range of issues, including customs requirements and tariffs. The Ship4wd solution includes shipping experts, as well as a customer support team to help customers with any questions they might have regarding their shipping documents or processes, and the platform also features a live chat option.

"We offer full transparency for our customers on our online booking platform," says Hoshen-Glik. "Here they have access to all the information they need and can get the peace of mind that comes from knowing where their shipments are at any stage with real-time tracking. Additionally, our customer support team assists in making sure that each shipment gets the VIP treatment."
Future plans for the company include expansion to more destinations and added value services, enabling SMBs an end-to-end answer for their freight forwarding needs. Hoshen-Glik says that Ship4wd is meeting the demands of its customers by helping SMBs improve their productivity and profitability via its digital platform.
For more information download the whitepaper below or visit Ship4wd.