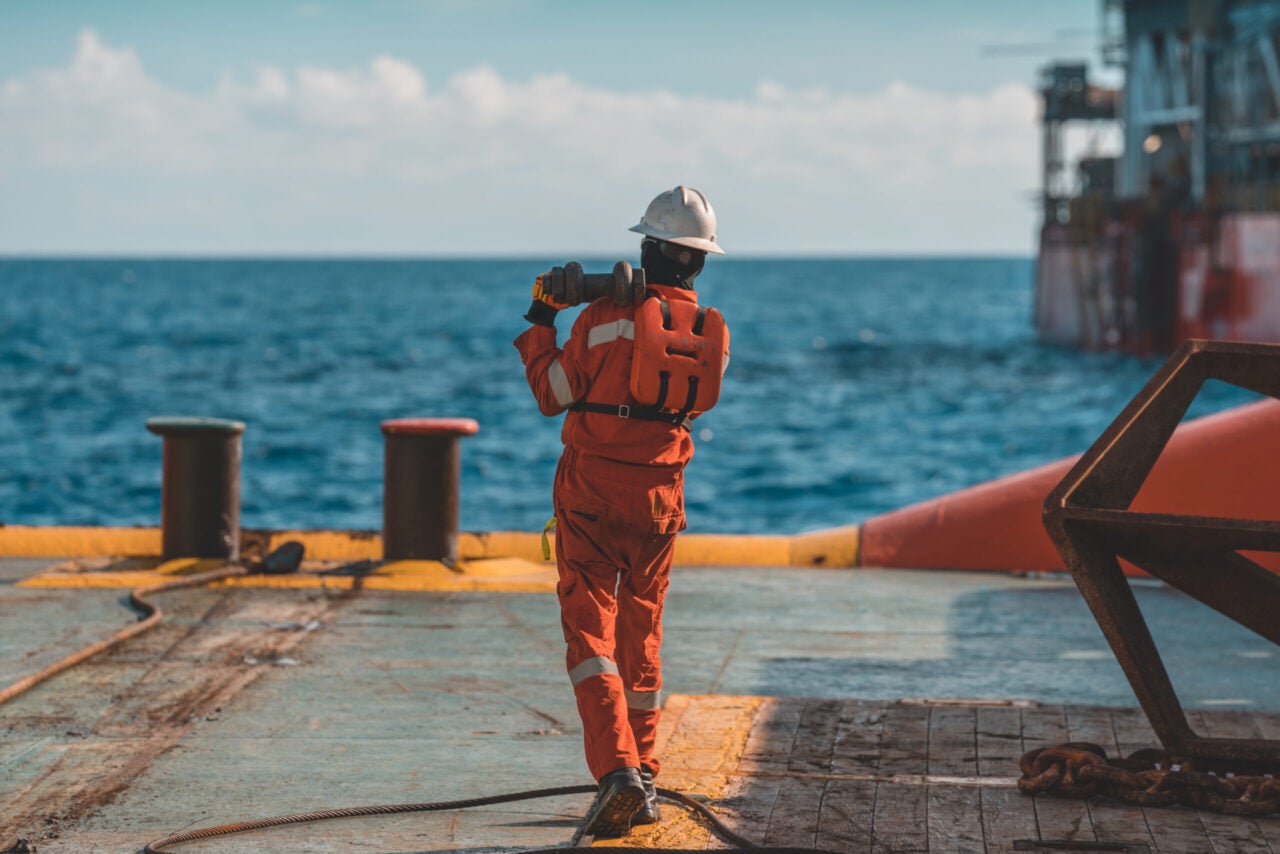 Working on vessels presents a dangerous, potentially life-threatening environment for seafarers across the globe. From unpredictable weather conditions to unforeseeable atmospheric conditions in enclosed spaces – seafarers put their life at risk daily, which is why the introduction of improved safety regulation is vital for their safety.
Prior the new legislation concerning working in enclosed spaces on vessels – implemented place on 16 February – there have been reports of numerous accidents and in severe cases, fatalities, amongst seafarers. Over the ten-year period between 2009-2019, six seafarers have died in UK ports while working in these enclosed spaces, prompting the introduction of this legislation.
On board vessels, these enclosed spaces include cargo holds, chain lockers, duct keels, water tanks, or any area that has been left closed for a long period of time without ventilation.
This updated legislation goes further than required under international maritime law and is a part of the ongoing dedication and commitment carried out by the UK to seafarer welfare.
New year new rules
Prior to the introduction of this legislation, the Maritime and Coastguard Agency held the responsibility of carrying out assignments in enclosed spaces. These assignments were put in place to reduce the risk of working in these spaces, as well as to assess how to best protect people working in those environments.
The changes now require ships to protect workers from the risks presented to them once they enter enclosed spaces, through safety measures such as the provision of atmospheric testing equipment and regular safety drills.
The legislation has been published by The Maritime and Coastguard Agency as 'MGN 659 (M+F) Entry into enclosed spaces', which details the requirements and expectations of vessel regulators. Paired with this document, leaflets and posters are also available to raise awareness of the new safety procedures.
Alongside these changes, the Maritime and Coastguard Agency has also extended the enhanced safety measures to a wider range of vessels, not just those covered by the International Convention for the Safety of Life at Sea (SOLAS.) The extension of these guidelines will also see fishing vessels being required to adhere to the new legislation, putting in place a safety system for those working in enclosed spaces.
Vessels who fall under the SOLAS banner will see these regulations coming into force from 14 May this year, while for all others they will apply from 14 May 2023. These specific dates have been chosen to give ship operators sufficient time to comply to these new regulations, making changes and acquiring new equipment if necessary.
Speaking in a press release Katy Ware, director of Maritime Services said: "We remain committed to protecting the safety of those who spend their lives working at sea. There is a serious risk to seafarers' health and safety by going into these enclosed spaces, even though it is sometimes a necessary part of their work, and we want to do all we can to reduce the risks.
"We remain committed to protecting the safety of those who spend their lives working at sea."

Katy Ware.
"The risks from working in enclosed spaces are well known across the shipping world and all of us know that more needs to be done to reduce the number of fatalities. These regulations will replace and extend current legislation which will go right across the merchant sector."
Supporting safety
The introduction of these rules is an important step in the right direction for an industry that all too often sees reports of seafarers and dock workers dying while working in enclosed spaces. One of the key areas of fault that leads to these unfortunate circumstances is lack of understanding of the risks onboard.
Ship management companies and associations, such as InterManager, reported that hazardous tasks, lack of safety, understanding, and safety guidelines are the key cause for fatalities and injuries to occur. With this in mind, the association carried out a study.
The study – carried out in 2018 – saw a range of vessel operators, crew, and managers take part in this three-month long industry survey. The final results saw crew from 250 ships providing feedback representing more than 5,000 seafarers.
The results showed that seafarers were the last defence in what the association described as a "poor system known as Enclosed Space Procedures" highlighting the lack of safety procedures that were available to crew.
Furthermore, when analysing seafarer accidents presented to the International Maritime Organisation in June 2018, between 1991-2018, 106 seafarers lost their lives with a reported 71 seriously injured in accidents.
The introduction of this new legislation is hoped to further the understanding amongst seafarers and vessel operators alike, to improve the overall safety and wellbeing of crew working in these dangerous spaces.