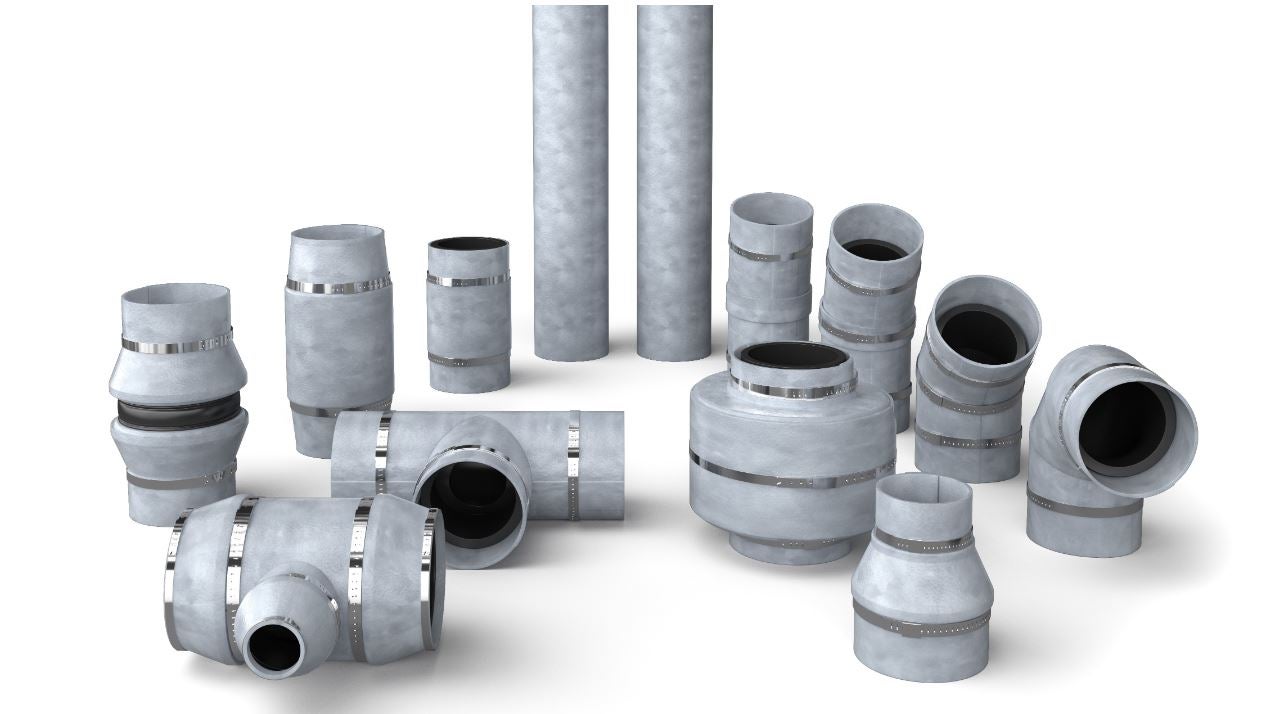 The company will display lightweight, corrosion-free, and sustainable plastic piping for the safe transport of water on board. The marine approved systems cover a wide range of applications for passenger and merchant vessels. Nor-Shipping takes place in Oslo, Norway, from 6-9 June 2023.
The marine industry is facing a number of challenges. On the one hand, it is continuously looking for modern technology to optimise the sustainability and cost-effectiveness of ships and offshore applications. At the same time, it requires a reliable supply chain, as well as technical support in all phases, from planning to commissioning. At Nor-Shipping 2023, Georg Fischer (GF) Piping Systems will therefore display complete solutions, from ballast water treatment and cooling to onboard water supply systems. These include the fire-retardant pipe jacket system HEAT-FIT, for use in essential applications; the pre-insulated COOL-FIT system, for HVAC applications; the Hycleen Automation System, for hygienic and safe drinking water management; and the Butterfly Valve 565 for lightweight flow control.
The thermoplastic piping systems, components, and services, with marine approvals by GF Piping Systems, have been trusted by shipyards, owners, and operators for more than 30 years. Applications include water treatment and distribution, grey and black water disposal, and cooling, as well as exhaust gas scrubbing, and ballast water distribution and treatment.
Besides pipes and fittings, the company also provides equipment for measurement and control, as well as automation and jointing. Thermoplastics have a lower carbon footprint compared to metal and feature renewable and recyclable materials. Their low weight simplifies logistics and handling during the installation and maintenance. Once installed, thermoplastic piping systems are corrosion-free, which leads to a service life of up to 25 years and beyond, while their low weight and energy efficiency help ships to reduce their fuel consumption and greenhouse gas emissions. In addition, GF Piping Systems has a global presence, with 36 production sites and 18 prefabrication facilities in a total of 31 countries, and is therefore capable of customised solutions according to customer specifications.
GF Piping Systems Head of Marine Business Development Roberto Chiesa comments on Nor-Shipping 2023: "At Nor-Shipping, we want to show that we follow a holistic approach to the marine industry and offer complete solutions from a single source that can be installed throughout ships. This is possible due to our global production and prefabrication capabilities, which enable flexible and efficient support in all project phases. And, thanks to the material benefits of thermoplastic piping systems, we can contribute to the marine industry's sustainability goals and its compliance with IMO guidelines."
One of many examples where products by GF Piping Systems are helping ships to be built and operated more sustainably include in 2022, where GF Piping outfitted Costa Luminosa, a 92.000GT cruise ship with a capacity of 2,800 passengers, with a new hot and cold water manifold. After discovering that the original metal system was suffering from corrosion, the Costa Cruise Line decided to replace the ageing components with more durable alternatives. Data taken from 3D scans was used to precisely replicate the manifolds with custom-made, prefabricated ecoFIT and INSTAFLEX systems made from polyethylene and polybutene, respectively. Thanks to GF Piping Systems' CAD libraries and prefabrication capabilities, the replacement manifold could be adapted to the specific needs of Costa Luminosa, and the installation was carried out quickly, with minimal impact on the passengers and crew. The ship now benefits from a lightweight, corrosion-free solution that requires very little maintenance and reduces operational costs.
Visit GF Piping Systems at Nor-Shipping in Oslo from 6-9 June 2023 at booth D01-08.