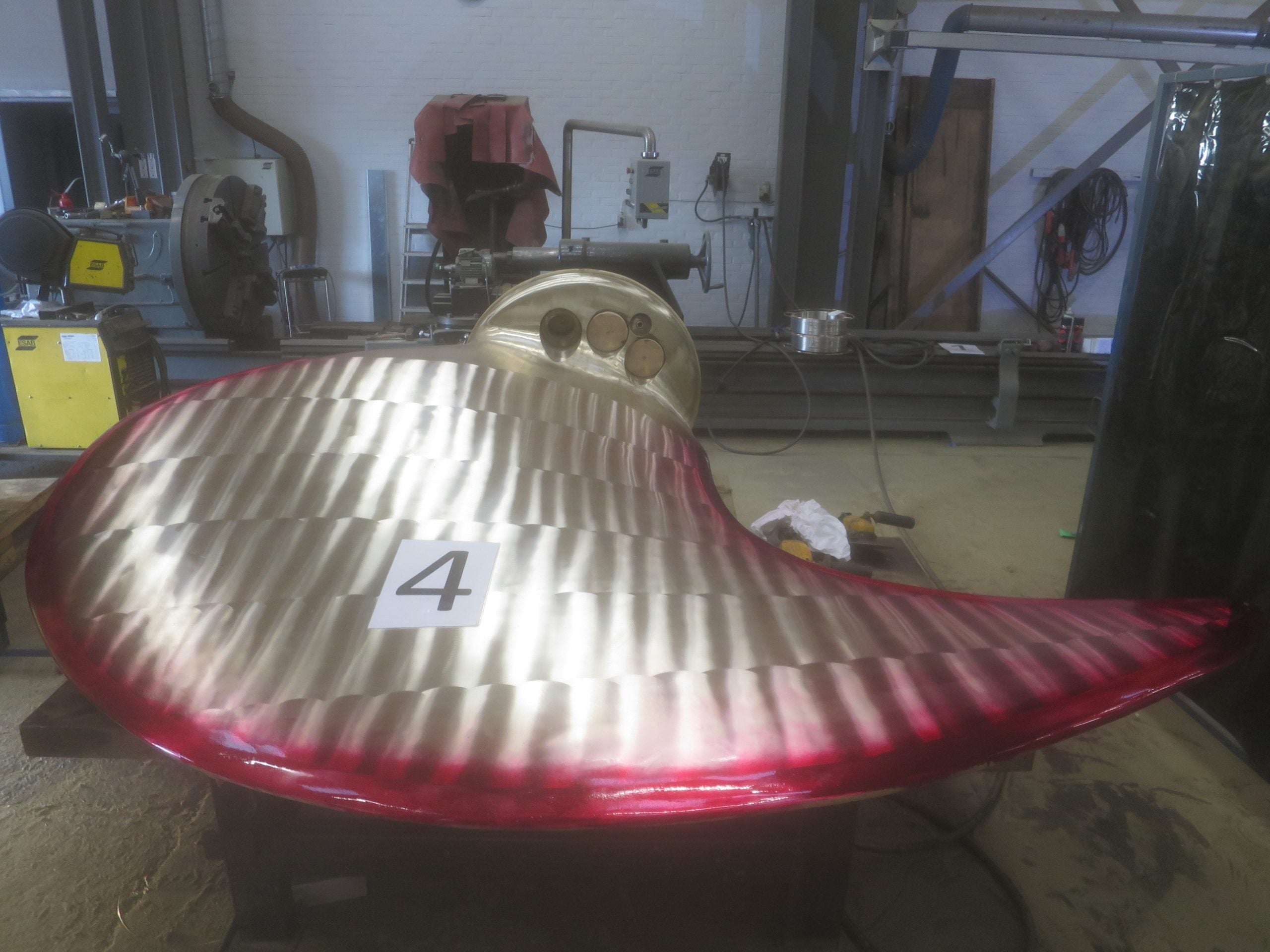 The four propeller blades had damages on the blade edges and MarineShaft received the four blades in our workshop in Hirtshals for repair.
Each bronze blade has a net weight of 4,600kg and has a height of over 2m.
After examining the blades, and with a class approved repair procedure in hand, we carried out the required crack tests before welding up the damages on the edges.
We used regular MIG Welding for the rebuild of the blades, followed by a final crack test and a complete polishing.
The sealing surfaces suffered from wear and we machined/milled all 4 blades in our milling machine. We have milling capacity for all sizes of blades/fixed propellers.DNV-GL was the involved classification society.
Repair time was 6 days
Onsite repair of propeller blades and fixed propellers
We often repair fixed propellers and pitch propeller blades onsite.
Depending on the extent of the damage and repair required, we can also send our containerized workshop to your location. Our certified welders are ready to take off at short notice.
If you need repair of propeller blades, please know that we can assist you onsite with:
Alignment services
Straightening of propeller blades
Welding of damages on propeller blades
Polishing of propeller blades
Balancing of propeller shafts
Assistance for installation
Supervising assistance
For more information, fill out the enquiry form on this page.