MarineShaft is a modern company based on classic workmanship traditions. We carry out repairs of propeller equipment and rudder arrangements, specialising in class-approved cold straightening of propeller shafts and rudder stocks.
Propeller shaft cold straightening
With our many years of experience and purpose-built equipment capable of pressing up to 6,000t, we are able to straighten shafts from 20mm to more than 1,500mm in diameter.
Cold straightening of propeller shafts and rudder stocks is a special technique that was developed more than 40 years ago. The technique has been completely tested and improved over the years and is fully approved by all the leading classification authorities.  All work is completed in close cooperation with the classification authorities, with a certificate issued on each individual repair.
Even the biggest deflections can be straightened, after which they're as good as new. Often a shaft that has been straightened by MarineShaft has a better straightness than that of a new shaft. We regularly achieve a straightness of 0.05mm or better, even on very big shafts. We have straightened shafts of more than 1,500mm in diameter and more than 25,000mm in length. Some of these shafts have been bored for push/pull rods.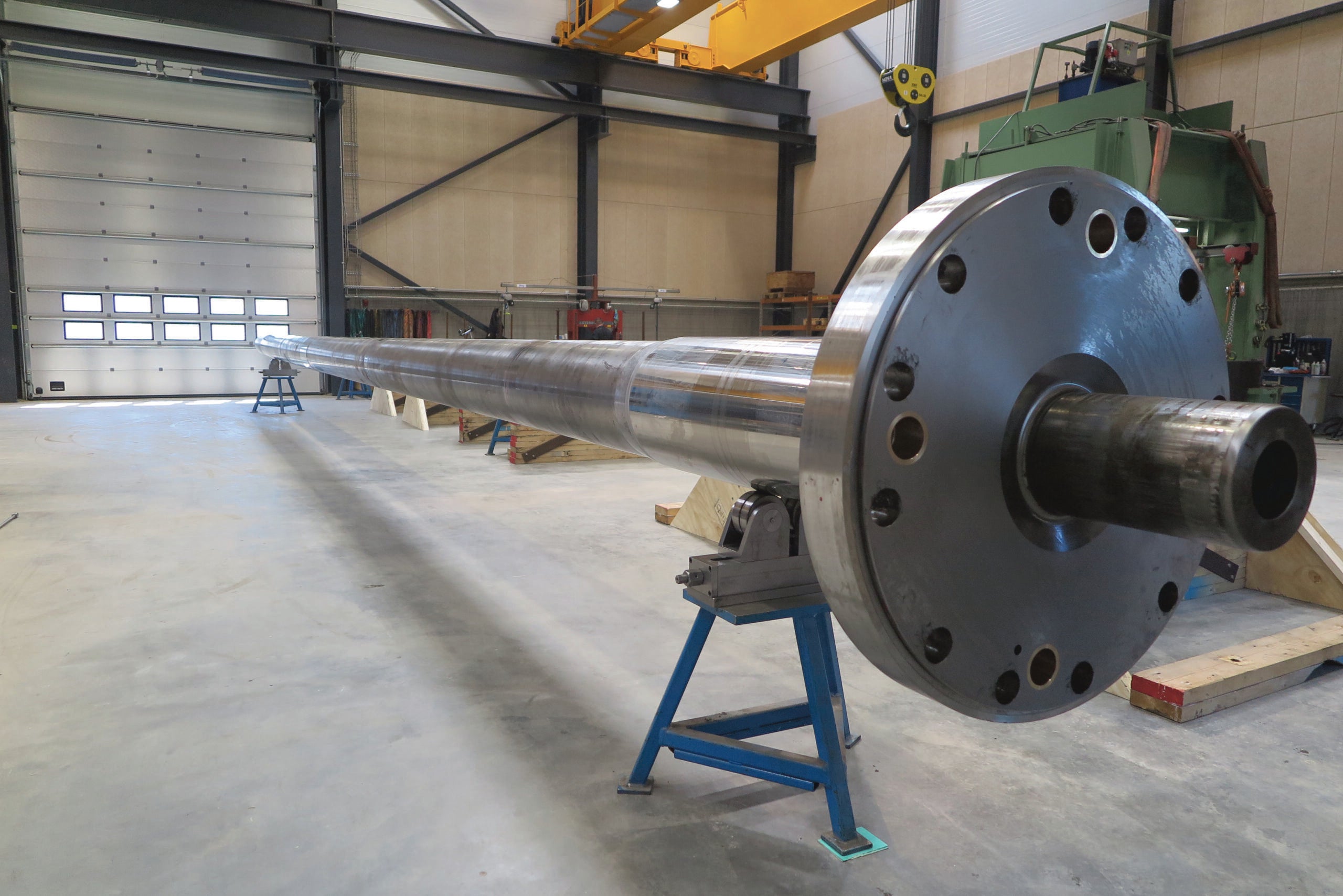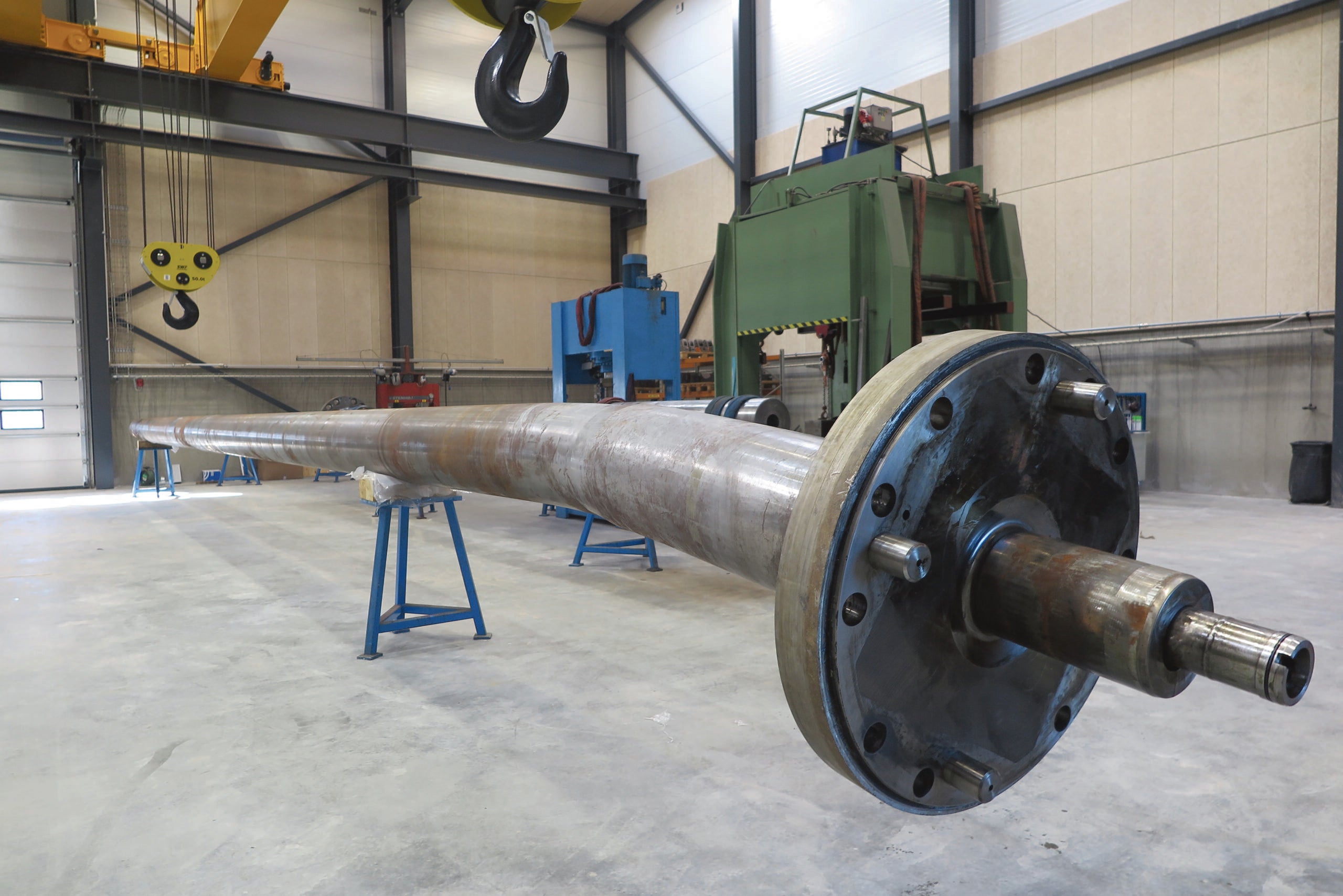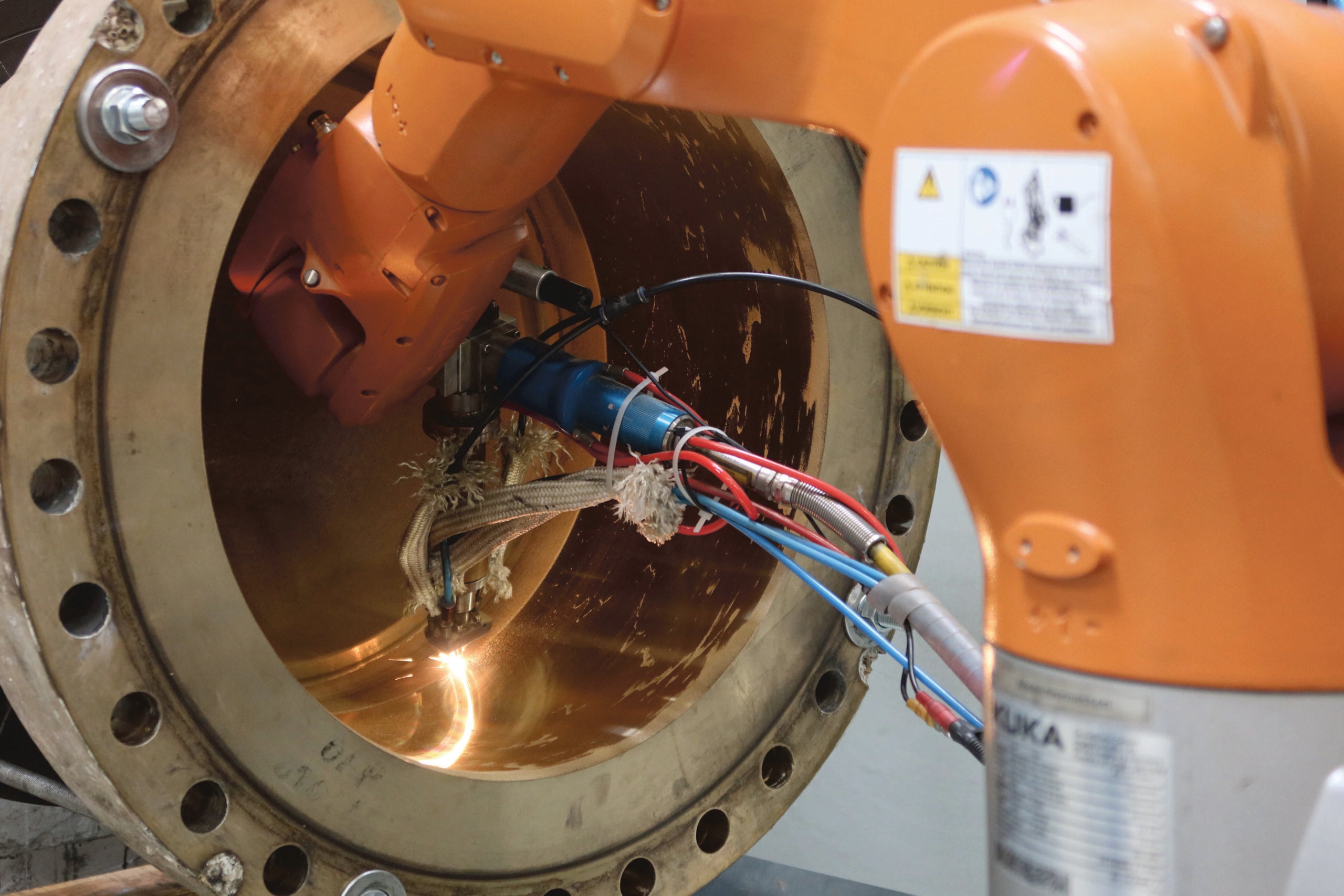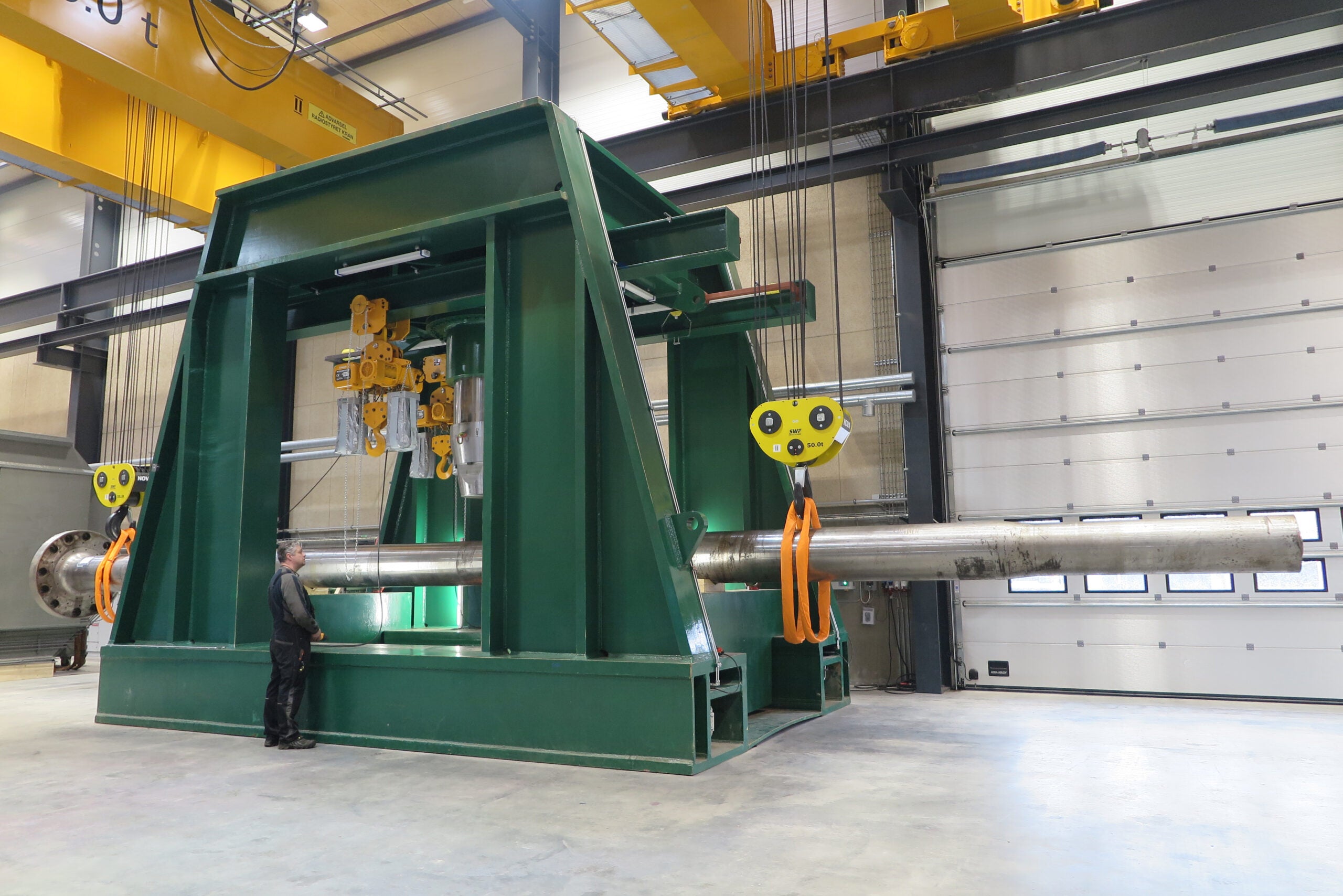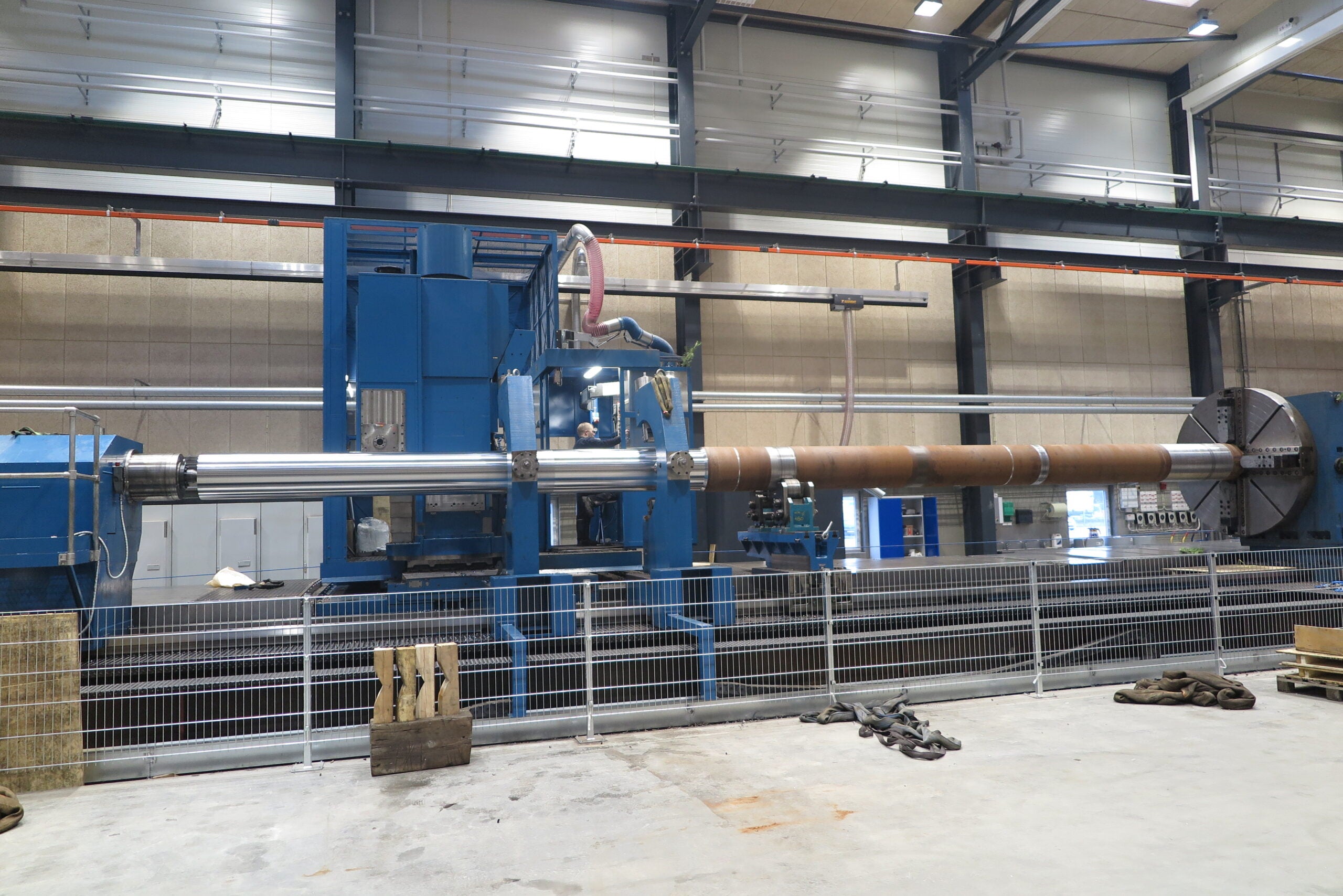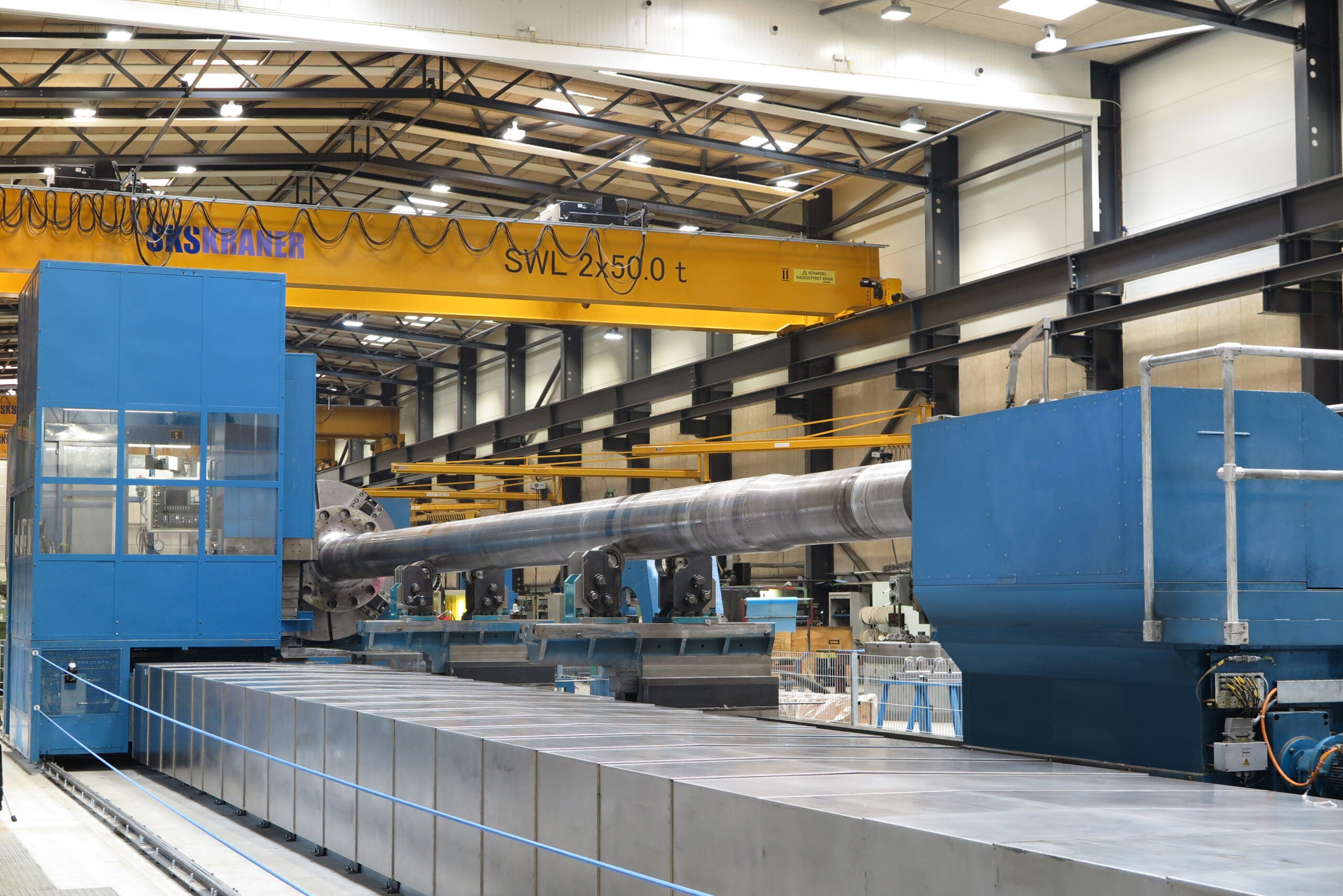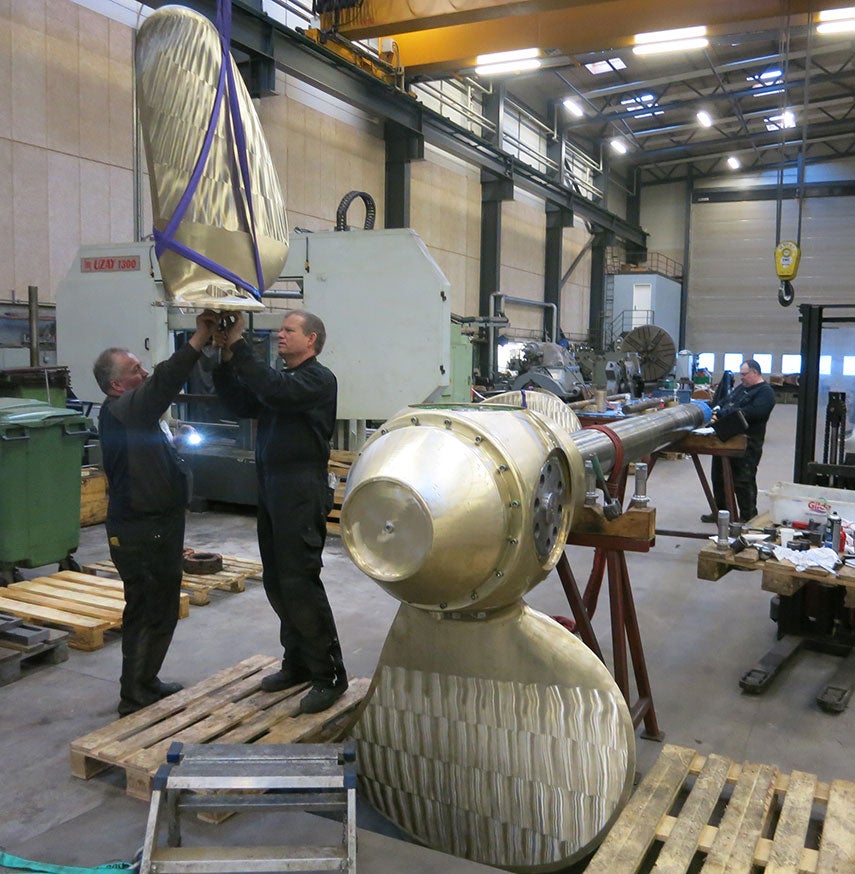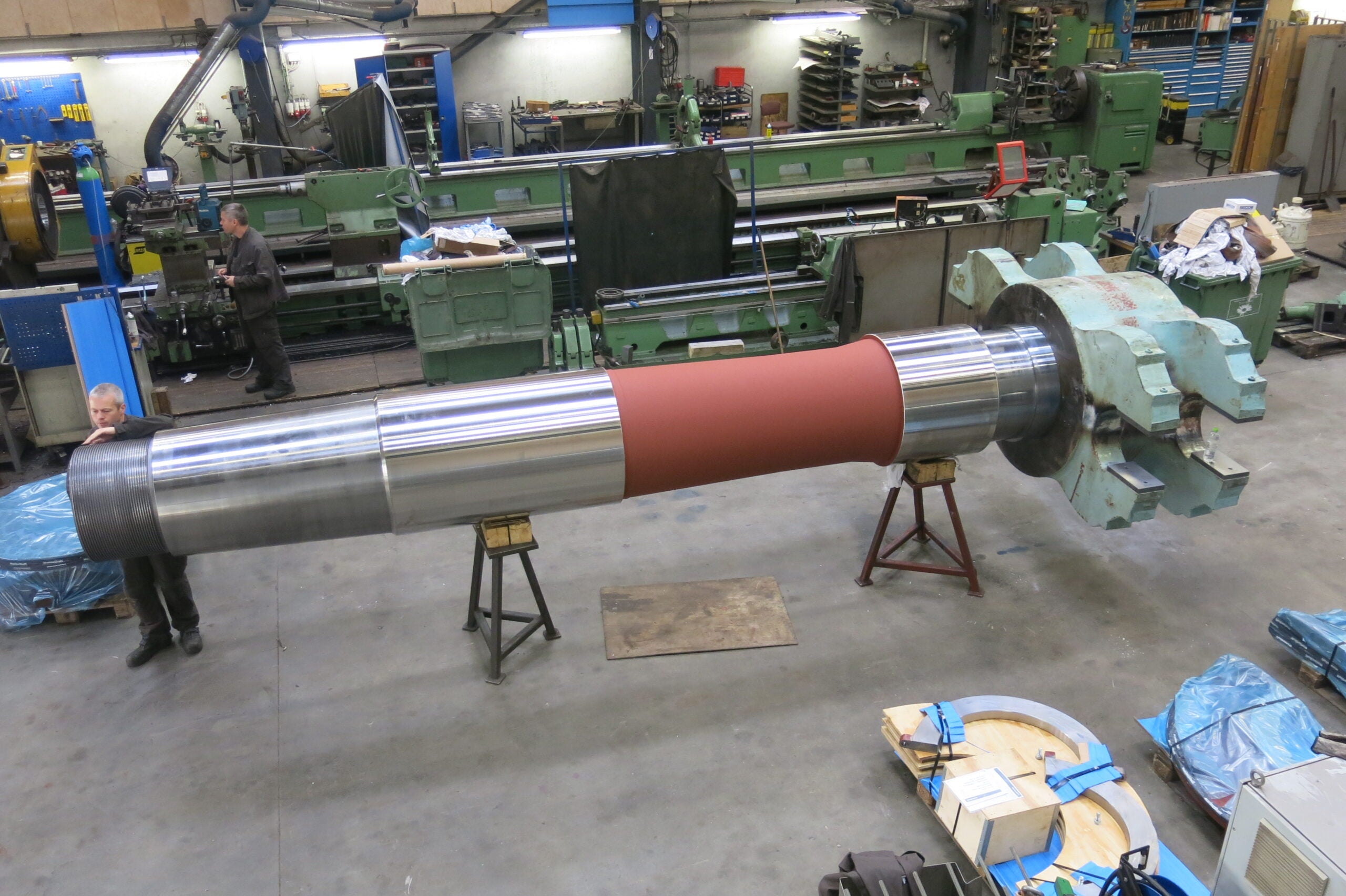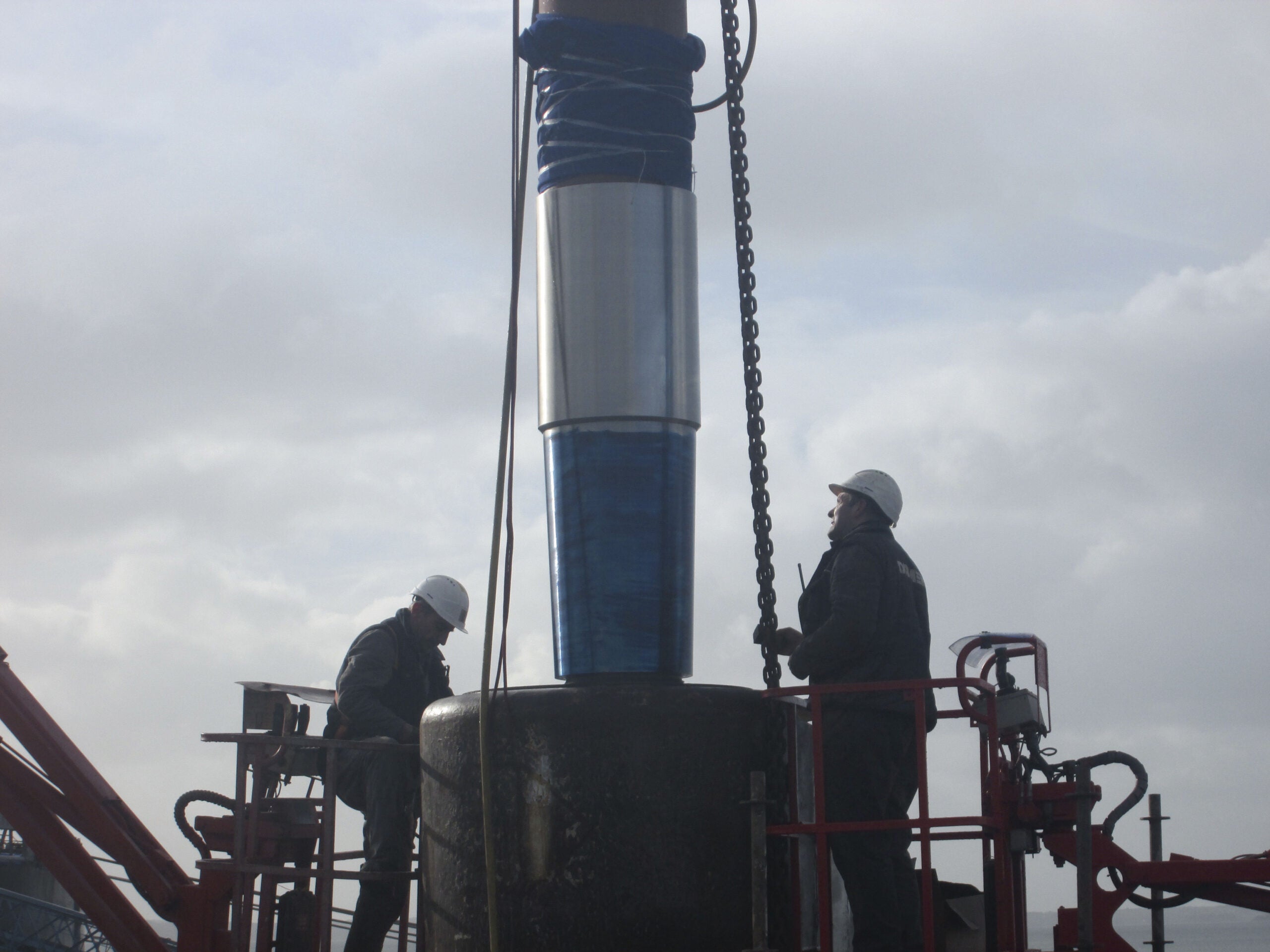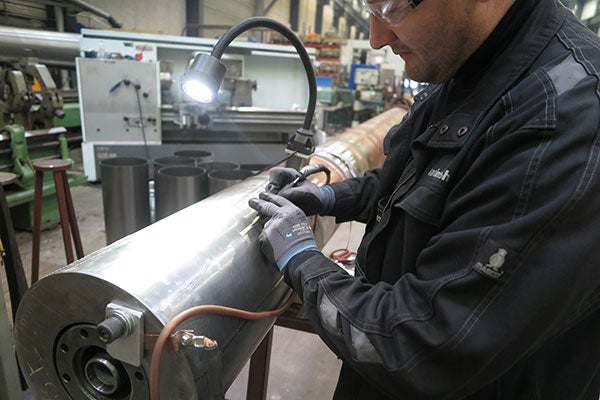 Advantages of shaft straightening
Straightening of shafts is much faster than manufacturing new shafts. Many jobs can be completed within 24-48 hours from arrival at our workshop. When necessary, we work round the clock to ensure the best delivery times for our customers. We always have the capacity for urgent repairs and the experience to make the right decisions quickly.
Straightening is also a more economical solution than having new shafts manufactured. MarineShaft straightens propeller shafts and rudder stocks from all over the world. No matter where the propeller/rudder damage occurs, we can help you save money.
Manufacturing new propeller shafts
MarineShaft is among the leading companies when it comes to the manufacturing of propeller shafts and rudder stocks. Our flexible organisation makes us capable of switching production at very short notice, so new propeller shafts and rudder stocks can often be manufactured in a few days.
We have a large stock of class-approved steel. With Round steel bar in various sizes and grades up to 1,000mm in diameter and up to 18,000mm in length. We supply plates up to 150mm, propeller shafts with flange diameter up to 1,300mm and liners in stainless steel and bronze. All material is 3.2 class-certified.
We have a stock of class-approved steel in several large and very large dimensions – ready to be machined quickly. All material is 3.2 class-certified.
Reconditioning of rudder arrangements
MarineShaft has great experience in reconditioning rudders and rudder arrangements. We perform the work in our workshop or on-site, always focusing on quality. Our reconditioned products are as good as new, thanks to our fast and economical process.
We also carry out complete reconditioning of propeller equipment, including shafts, propeller hubs and marine shaft sealing systems, as well as centrifugal casting of white metal bearings.
On-site rudder repair
Our workforce is our main asset, with the experience to make fast decisions. Many of our employees have been in the business for more than 40 years. We have the experience and the equipment to solve any problem our customers may have with their propeller equipment or rudder arrangement. We can handle even very large dimensions, and when the job needs to be completed on-site we are able to send competent teams at short notice.
Send us your enquiry
Use the form below to tell us what you need and we will reply with a complete quotation detailing delivery time and total price, including transportation and classification costs.
Transport and shipping worldwide is part of our service. We deliver wherever we are needed and work with reliable forwarding companies.