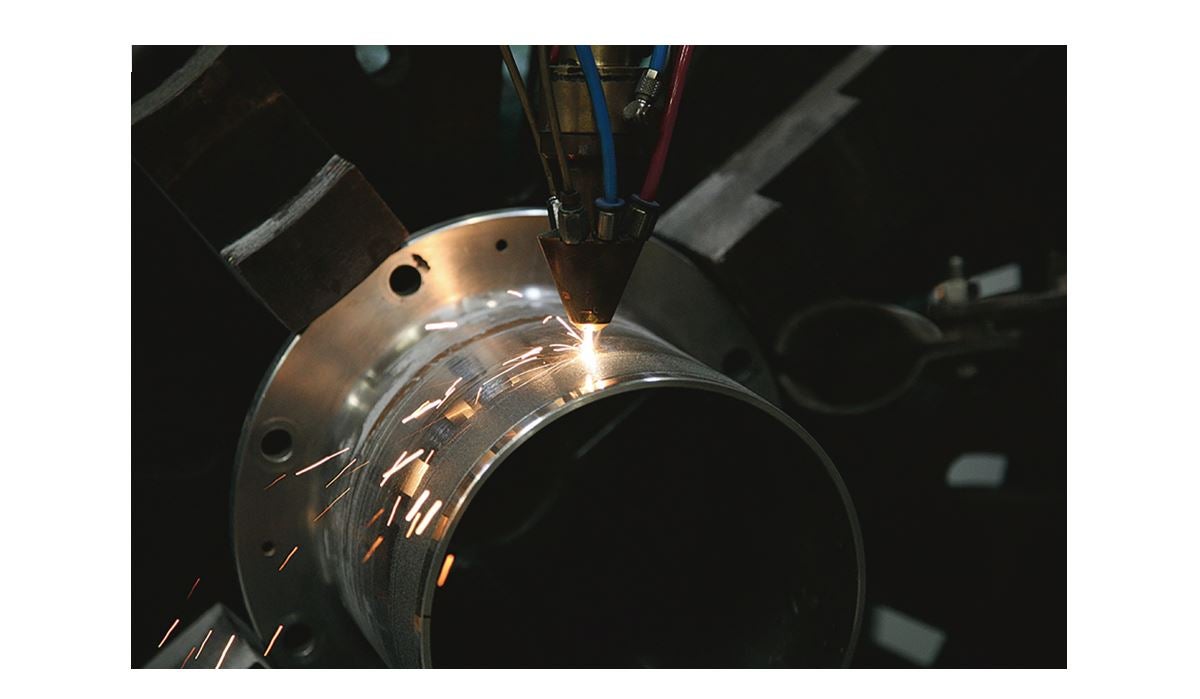 We deal with classification societies daily and know the importance of class-approved welding procedures.
We focus on new cost-effective welding technologies and, years back, MarineShaft invested in laser cladding technology.
From day one, our goal has been to attain full class approval to use laser cladding on various materials, and we have achieved our goal.
Doubling the lifetime of vital parts
Laser cladding repairs prolong the servicelife of your components, and the repair possibilities are plenty:
Propeller shafts
Propeller equipment
Rudder stocks
Rudder equipment
Stabiliser fins
Gear components
Thruster components
Generator and engine parts
Wind power components
Industrial parts
Reconditioning of two propeller shafts
A recent repair case included the cold straightening and laser cladding of two propeller shafts, Ø200, x 8535mm, belonging to a car carrier.
The vessel suffered damage to its PS and STB propeller shafts.
The shafts were inspected in our workshop, and our repair plan was approved by the involved classification society BV. The shafts suffered from wear and minor deflection.
After cold straightening, the damaged area to the shafts journals and coupling ends were machined to prepare for laser cladding. Two layers of Inconel 625 were applied.
We are most pleased with our laser cladding robot and the many repair possibilities it provides us. Still, we do not forget that behind this great robot is a great technician.
Behind our great robot is a great technician
Our skilled technicians perform many preparation tasks with measurements and handle the careful programming required to manoeuvre the laser cladding robotic arm for each repair with great dedication.