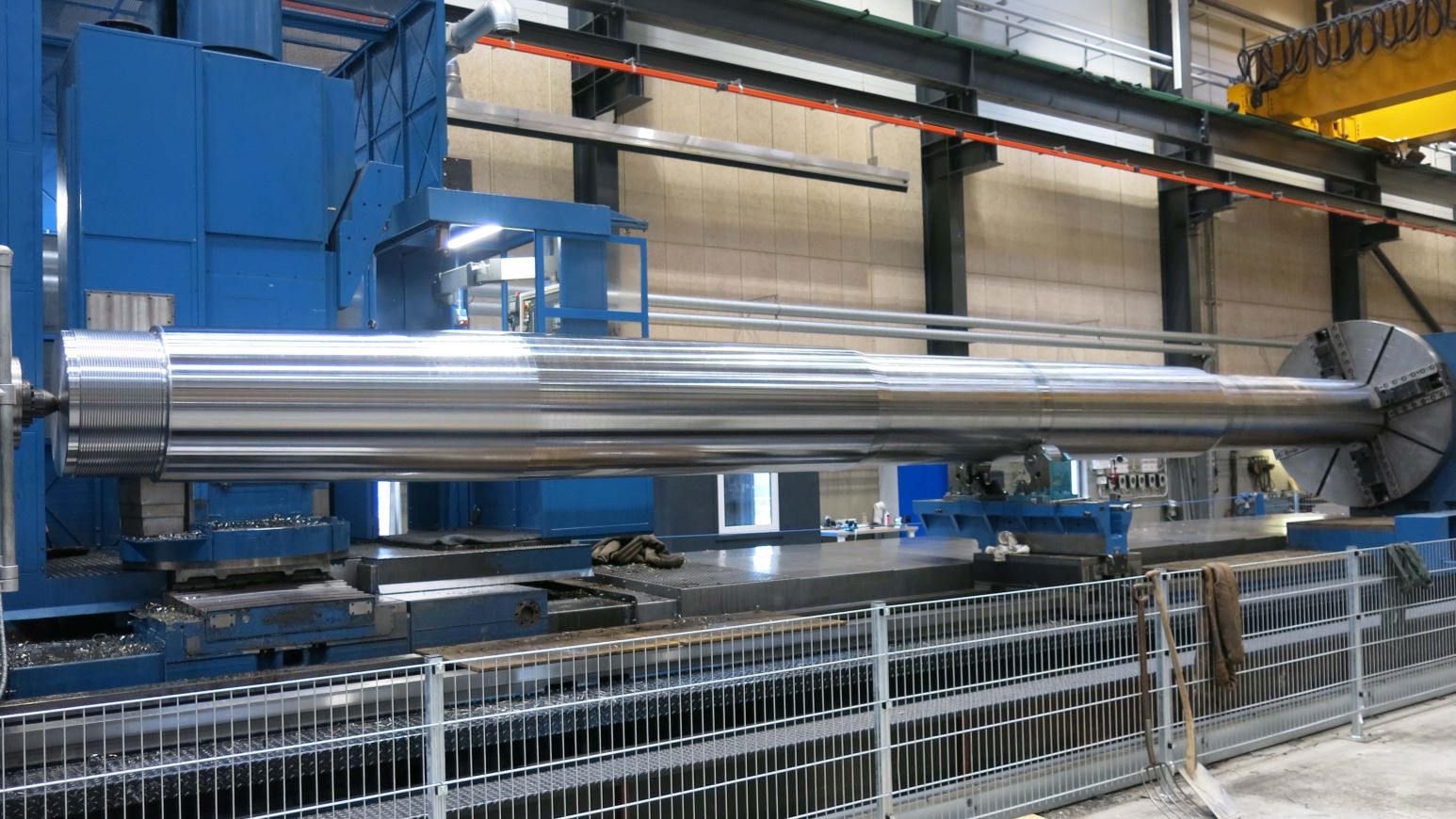 January rushed by and kept MarineShaft busy in and outside our workshops. We hope the same for you.
In December, we completed a a case that included both in-house and on-site work from MarineShaft. The vessel went to a shipyard in Turkey. The stern tube bearing got stuck on the propeller shaft, which resulted in the propeller shaft bearing rotated inside the stern tube boss. The final solution was to order a new propeller shaft and stern tube bearing.
MarineShaft got the order for the manufacturing of a new propeller shaft (Ø835 x 12136mm) and a hydraulic nut assembly. The maker supplied the new stern tube.
The owner provided the original drawings. To make sure the new propeller shaft cone would fit the propeller cone,a 3D measurement method was used to adapt the counterpart cone gradient to the new propeller shaft cone.
While the new propeller shaft was being manufactured, MarineShaft went to the vessel's location in Turkey to measure and repair the stern tube-bearing area.
Our onsite work consisted of the following:
Measuring the stern tube diameter
Laser measuring of the stern tube alignment
Machining of the aft. stern tube bearing area to restore the geometry
Final measurements
The new stern tube bearing was machined and fitted.
After the stern tube bearing was installed, we carried out the final laser measurements.
Later on, when the new propeller shaft was installed, we went back to the location to perform a jack-up test of the bearing load.
Thank you for your interest. We hope you will keep us in mind for your next repair request.