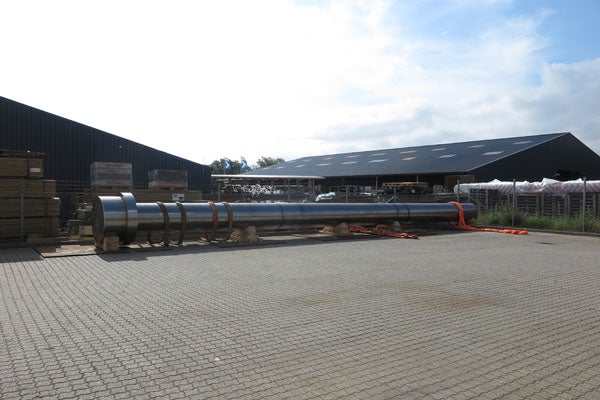 MarineShaft increased its large raw material stock by another 80.6t when this flange shaft arrived earlier after a 'road trip' up through Europe.
The shaft measures Ø1,405mm x 855mm x 16,800mm and it is 28Mn6-forged material.
Similar to all raw material MarineShaft keeps in stock, this flange shaft comes with a class certificate and European origin.
MarineShaft repairs and replaces propeller shafts and rudder stocks. The large stock of raw material in many dimensions and grades ensures MarineShaft's customers a short delivery time in both cases.
For more information, fill out the enquiry form on this page.