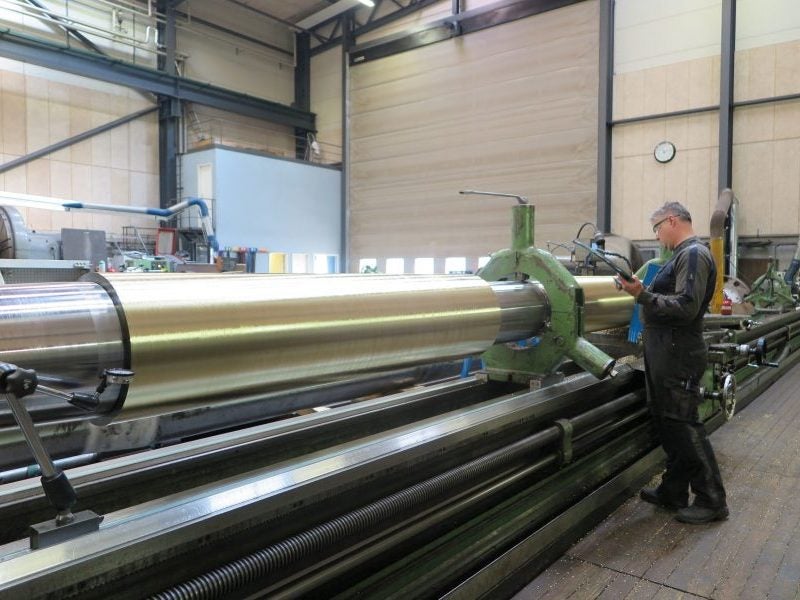 MarineShaft recently sent a new tail shaft to its owner, the vessel M/V Annetta.
It is a tail shaft for a water-lubricated system. The old propeller shaft had suffered from severe cavitation between the liners making it unrepairable.
The shaft dimensions are Ø352 × 5,665mm with two bronze liners Ø405/352 × 1,697mm and Ø378/338 × 1,010mm and with Phillyclad coating between the liners.
The manufacturing time was only ten days, including the coating. We used C45 steel for the shaft – bronze material for the liners and Phillyclad as a protective coating to avoid future corrosion between the liners. This solution is a cost-effective solution
Involved classification society was Rina.
New rudder stock required
We have a manufacturing and repair job in our workshop that I want to share with you. The container vessel MSC Michaela is now in dock at Engine Deck Repair in Antwerp for repair of its rudder arrangement.
The rudder stock was broken and the steering gear was also damaged.
MarineShaft has been assigned to:
Manufacture a new rudder stock
Repair of tiller
Repair of pintle
Repair of steering gear
Repair of carrier bearing
On-site repairs
The rudder stock measures Ø782d × 6840mm with two stainless steel liners, one piece Ø840/782×635mm and one piece Ø820/770×1325mm.