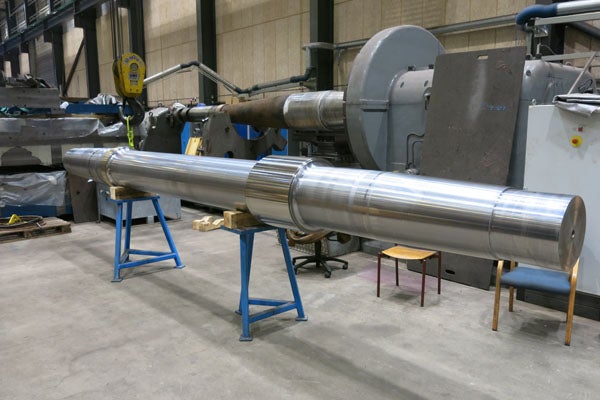 MarineShaft recently carried out a manufacturing job for the vessel M/V Cardiff Trader with a short delivery time.
The container ship had experienced problems with her steering gear and an inspection showed that the rudder stock was damaged, and manufacturing of a new rudder stock was the best solution.
M/V Cardiff Trader was in dock in China.
Manufacturing time of eight days
We had the raw material in our stock ready to be taken into our workshop for machining, and we were able to manufacture a new rudder stock Ø510mm x 6385 mm in C45 material with 3.2 LRS certificate, including shrunk on bronze sleeve Ø540/510mm x 510mm in only 8 days.
We repair and replace rudder stocks and propeller shafts for vessels situated all over the world. It is of high priority that we can provide our customers a fast, safe and reliable logistic/transport solution.
We sent the rudder stock for M/V Cardiff Trader by aircraft to China and made sure it got to the vessel in perfect condition.
If you are interested in buying raw material directly from our stock, please note that we keep our stocklist available online. All our raw material comes with a class certificate.
Should you not find what you need, do not hesitate to contact us using the enquiry form on this page. We co-operate with competitive and reliable suppliers.
Machine capacity
It didn't take long to fill up our 1,400 workshop extension. As you might remember from previous newsletters, our 7m long hydraulic press was recently put under the roof, and soon the installation of our new 27m long lathe and a new Ø3.2m vertical lathe will be completed.