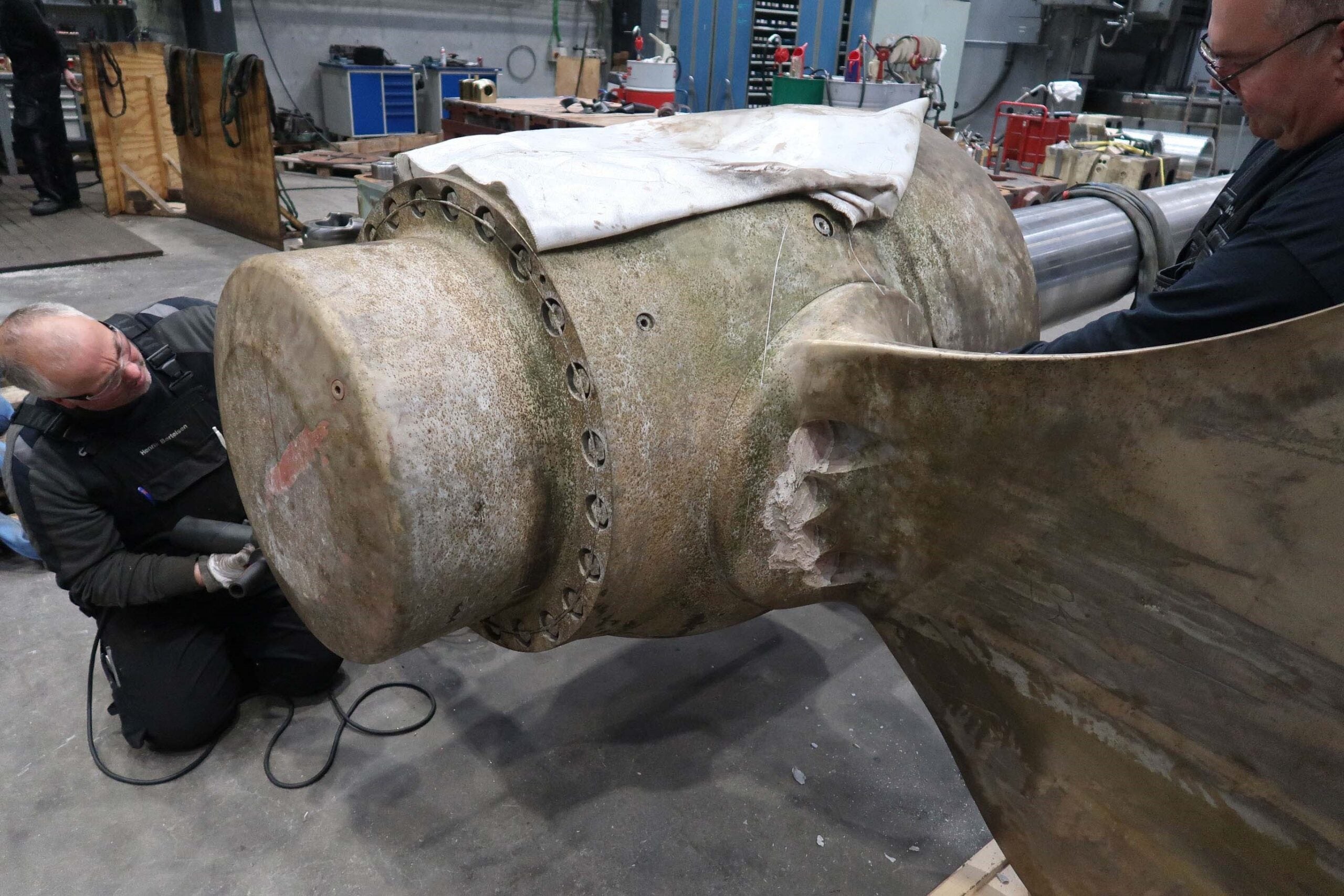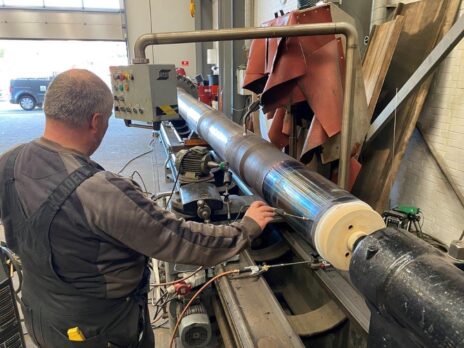 MarineShaft came to the rescue when a chemical tanker needed a new coupling and a fast repair of its propeller equipment.
The vessel suffered an incident, which caused damage to the coupling, forcing the tanker out of service and into an unplanned docking at a Swedish Shipyard.
The shaft hydraulic coupling had rotated and seized onto the propeller shaft, and the only option was to cut the coupling  in halves. The owner had to decide how to repair the damages on the shaft and get a new coupling in a hurry.
Repair solution
MarineShaft suggested welding up the shaft and machining it to its original size. Regarding the needed coupling, we had the material in stock and could offer a new one in 12 working days. We suggested repairing the damages to the blade carriers using laser cladding.
We got the job and received the propeller equipment in our workshop. The propeller equipment was of type ZF – Controllable Pitch Propeller.
The damages to the shaft cone were welded up using MAG welding, in accordance with regulations from the involved classification society ABS.
MarineShaft has ABS class approval to weld on propeller shafts using MAG welding.
After MAG welding, the welded areas were post-weld heat treated and machined to their original size.
NDT tests were carried out by third part Force Technology.
The new coupling was manufactured in 28Mn6 material with a 3.2 material certificate, and the dimension was Ø750/510×650 mm.
Laser cladding of hub and blade carrier
We used laser cladding to rebuild the hub's blade seal areas to their original size. Two layers of bronze cladding was applied.
The hub's contact surfaces were machined to plain surfaces.
The blade carriers were welded up by laser cladding and machined to fit the new dimension of the hub. For this, we used Inconel 625 material.
The propeller blades were controlled and polished. We machined the blade feet and bolt areas to clean surfaces.
Sliding blocks and yoke
New sliding blocks delivered from Maker were finally machined to fit the new dimensions of the counter parts.
The yoke was machined and polished.
The equipment was reassembled, and the final measurements were carried out and witnessed by an ABS surveyor.
The entire repair, including manufacturing, was carried out on an urgent basis.