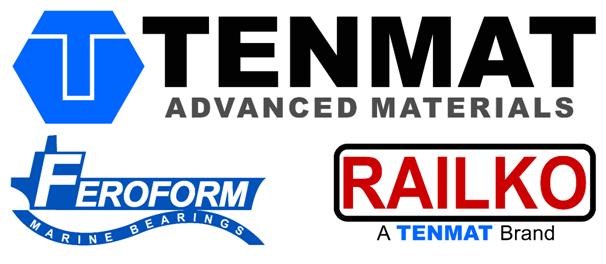 Historically TENMAT's service offering in many cases did not meet the market expectations. As we relaunch our marine business we are delighted to announce a dramatic improvement in the service offered by TENMAT. The major improvements are:
Worldwide stocks: held at our main hubs in the UK, US and China and at our extensive network of distributors. Stocks cover the widest range of shaft sizes currently in use
Worldwide distribution: over 20 new distributors have been added to the existing distributors
Quick and responsive service: state-of-the-art production process now enables non-stock tubes to be manufactured in one to three days for urgent breakdowns. TENMAT is committed to meeting market expectations
15-year warranty: TENMAT offers a 15-year warranty on FEROFORM and RAILKO marine bearings
Market-leading wear performance: TENMAT's unrivalled wear performance against all major competitors has never been questioned. However, we have now undertaken testing at independent, third party laboratories to support this and this is now backed up with official documentation
TENMAT's service improvement now complements our more than 50 years' experience fitting over 8,000 vessels worldwide and offering ship owners, shipyards, designers and OEM's considerable benefits in terms of performance, reliability, ease of use, availability and design.