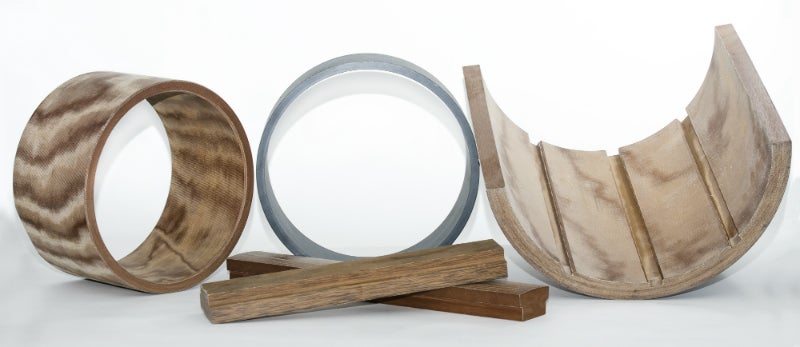 TENMAT FEROFORM and RAILKO are advanced engineering composite materials that are widely recognised as the industry standard for demanding applications, such as stern tube, A-bracket, propeller shaft, rudder bearings steering gear, cranes, davits and many other applications.
Fitted in more than 8,000 vessels worldwide, FEROFORM and RAILKO marine bearings offer ship owners, shipyards, designers and original equipment manufacturers (OEM) considerable benefits in terms of performance, reliability, ease of use, availability and design.
TENMAT materials combine high strength with excellent wear resistance and durability, yielding high-performance bearings for all types of service conditions, especially in abrasive and sand-laden waters, thus reducing maintenance and operating costs for end users.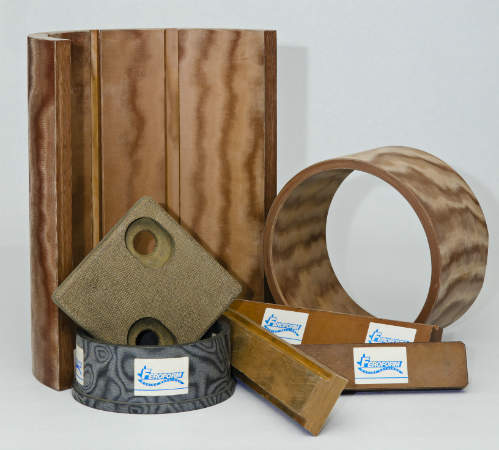 High-performance reinforced and self-lubricated TENMAT bearings are available as both fully machined bearings and tubes for fast repairs.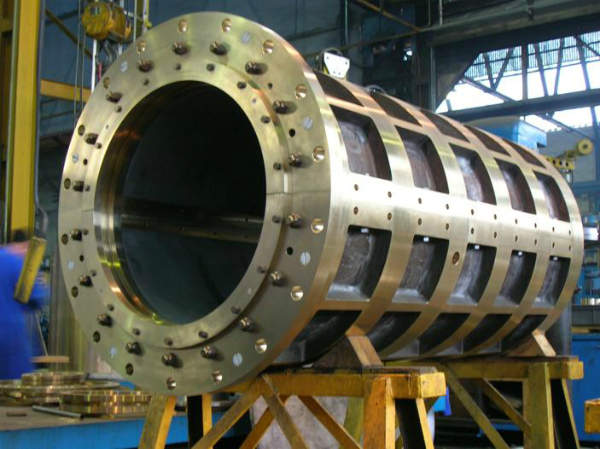 Tenmat Railko NF21 half-shell bearings in bronze housings for propulsion shaft and A-brackets.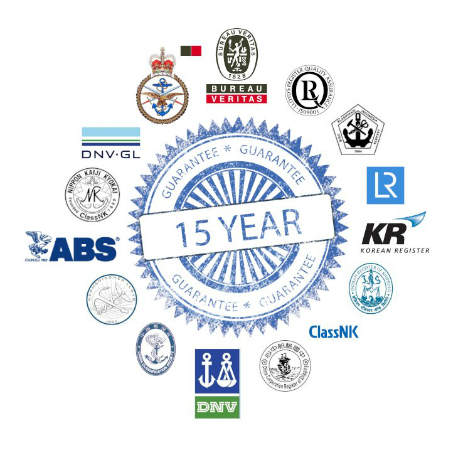 TENMAT bearings are provided with a 15-year warranty and are approved by all major marine classification societies.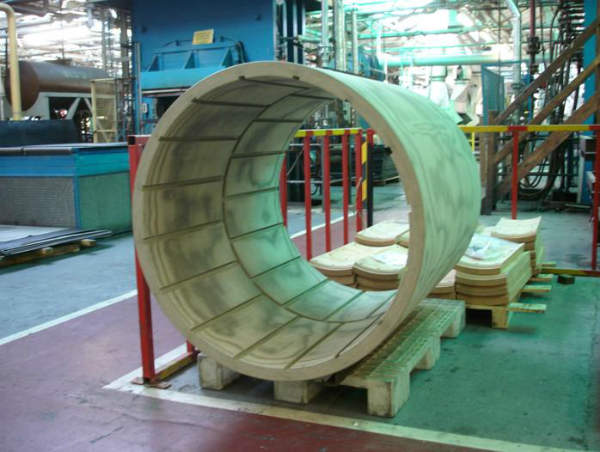 Large 1-piece TENMAT Feroform T12 cylindrical bearing.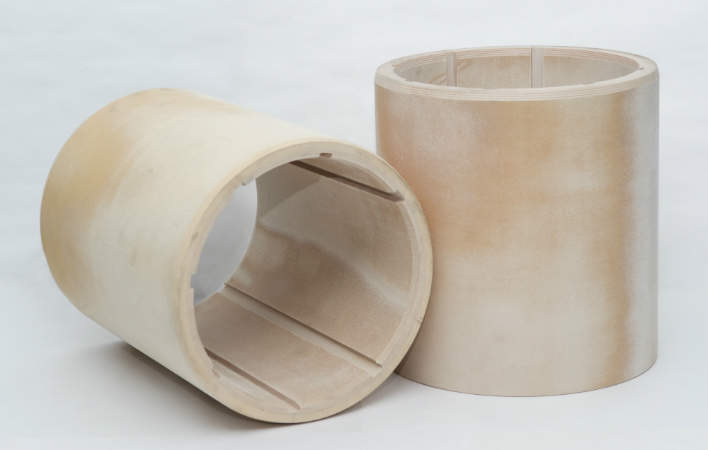 FEROFORM T814 has been developed for both wet and dry marine applications. T814 replaces traditional grease lubricated bearings and is ideal for deck equipment machinery.
Furthermore, TENMAT composites are proven not to support biofouling, which can help avoid premature wear due to organic growth.
Tenmat 15-year warranty
TENMAT confidently offers 15 year warranty because of the superior performance of FEROFORM and RAILKO marine bearings. In the unlikely event of a proven bearing failure, TENMAT will provide a replacement bearing free of charge under the terms of the warranty.
Approved by all major marine classification organisations
TENMAT marine solutions have been at the forefront of marine transportation for decades and continue to be trusted for diverse, challenging, safety-critical applications. This is proven by the fact that FEROFORM and RAILKO marine bearings boast full approvals from all leading marine classification bodies worldwide. This adds to the significant number of full naval approvals, alongside the exclusive specifications which FEROFORM and RAILKO marine bearings have on commercial fleets.
Worldwide stocks
TENMAT holds significant stocks at their main hubs in the UK, the US and Singapore and at through our extensive network of distributors. This stock is designed to cover the widest range of shaft sizes currently in use and for immediate dispatch to any location.
Due to an upgrade in the production area of TENMAT, non-stock tube sizes can be typically manufactured and dispatched within one to three days.
Availability
TENMAT marine bearings are available in tubes, half shells, stave bearings, fully machined bearings and can include bronze or stainless steel housings if required. Bearing design including calculation sheet and technical assistance can also be provided to ensure the customer achieves the optimum solution.
Tenmat material benefits
FEROFORM and RAILKO composite are widely known as the industry standard for challenging applications, such as stern tube, A-bracket, propeller shaft and rudder bearings, deck equipment steering gear, offshore and bitumen, support pads and asphalt tanker insulation.
Tenmat material benefits include:
Excellent stability: low thermal expansion and minimal water swell allows tighter clearances, ensuring longer life
Clean water systems not required: Superior resistance to abrasion in sand-laden waters and adverse conditions
Market-leading wear resistance: exhibit consistently lower wear rates and thus longer lifespan compared to competing materials
Easy to install: available in tubes, sheets, and fully machined components, as well as complete bearing packages with bronze housings
Reduced noise: lower noise levels due to reduced friction and tighter tolerances
Shaft-friendly: excellent with gunmetal, stainless-steel, and nickel aluminium bronze counter faces, alongside other common shaft materials
Accommodates misalignment: capable of absorbing high-shock loading, thus accommodating misalignment without fracturing or damage
Significant worldwide stocks: stocks of FEROFORM and RAILKO tubes are held at strategic locations worldwide, enabling immediate dispatch to any location
Compatible with all lubrication systems: can operate with oil, grease or sea water lubrication, and even dry operation
Environmentally friendly: water-lubricated bearings are not contaminated by grease or oil
Approved by all major classification societies: RAILKO and FEROFORM marine bearings have received full approvals from leading marine classification bodies around the world
About TENMAT
TENMAT was founded in the 1890s in Trafford Park, one of the first planned industrial estates worldwide and still the largest of its kind in Europe. The company has developed, manufactured and supplied some of the world's first alternatives to materials containing asbestos.
Since the 1990's, the company has expanded to become a multinational corporation with presence in the UK, Sweden, Italy, Germany, France and the US. In 2006, TENMAT acquired RAILKO, further strengthening its leading position in the rail and marine markets.
TENMAT manufactures a diverse range of thermoplastics, thermosets, hard metals, engineering ceramics, and refractory products. The company's components offer outstanding resilience, toughness, wear protection, temperature resistance, and long-lasting performance.
Contact TENMAT today to receive further information about FEROFORM and RAILKO bearings and other proven solutions for marine applications.