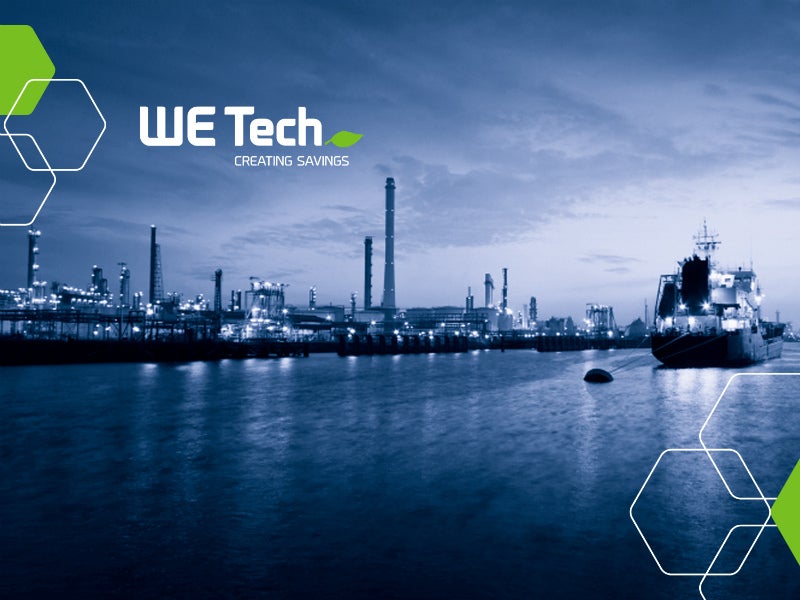 WE Tech Solutions (WE Tech) supplies variable frequency drives and permanent magnet generator technologies for the maritime industry.
The systems are designed to increase energy-efficiency, and reduce fuel consumption and environmentally harmful emissions.
The company's solutions are suitable for new builds, existing ships and propulsion machineries, including slow-speed (two-stroke main engine) direct-driven propellers, or medium-speed (four-stroke main engine) gear-driven propellers.
Power take-out system for propulsion equipment
WE Tech's Solution One is a power take-out (PTO) system that enables propulsion machinery to operate in combinatory / variable speeds while the shaft generator produces the ship's electrical power.
The variable-speed solution operates on its own or in continuous parallel with auxiliary generators.
Power take-in technology for shaft generators
Solution Two is a power take-in (PTI) system used for take me home/take me away operations. In PTI mode, the shaft generator operates as an electric motor, which is controlled by the company's WE Drive.
The main engine is disconnected from the propeller shaft in take me home mode.
Boost system for additional torque and power
Solution Three is a PTI boost system. The shaft generator is used as an electrical motor, which is driven by the WE Drive to provide additional torque to the propeller along with the main engine.
This solution is used in ice-boost mode by vessels sailing through ice, or for enhancing the main engine. Boost mode enables low-load optimisation of the main engine in standard conditions.
Energy-efficient power distribution solution
Solution Four uses the WE Drive's DC-link to enable energy-efficient and economical power distribution. This is suitable for large energy consumers, such as the bow thruster and cargo pumps, which have their dedicated inverter unit (INU) connected directly to the DC-link.
Total harmonic distortion (THD) remains low in all operation conditions and fault currents in the main switchboard are limited.
Hybrid propulsion machinery for ships
Solution Five uses energy-efficient hybrid propulsion technology, as well as a ship-wide DC-link power distribution system. DC-link distribution of electricity substantially increases the vessel's energy efficiency.
The Hybrid DC machinery concept includes variable-speed auxiliary generators and permanent magnet technologies for rotating machines. With the ship-wide DC-link power distribution, the precise controls of INUs minimise fault currents.
The need for large switchboards and bulky transformers is therefore eliminated, leading to a compact, lightweight and more efficient system.
Direct-drive permanent magnet shaft generator solutions for two-stroke installations
The shaft generator permanent magnet rotor is mounted directly on the intermediate shaft of propulsion systems.
The propulsion system's torsional vibration calculations (TVC) are reduced due to low levels of mass and inertia. No additional bearings are required, and the propeller shaft system's design remains uncompromised.
The shaft generator, including a rotor and an intermediate shaft, is installed and positioned on the generator bed in the propeller shaft line.
With the WE Drive and direct-drive permanent magnet shaft generator in PTO mode, electricity is generated by the fuel-efficient two-stroke main engine, which operates at variable speeds.
The five solutions are available for vessels with two-stroke main engines via the the direct-drive permanent magnet shaft generator solution.
By utilising variable frequency drive (VFD) technology, the WE Tech variable speed shaft generator solution presents unmatched efficiency in ships electrical power generation.
Norwegian Joy is a new cruise ship built by Meyer Werft shipyard in Papenburg, Germany, for Norwegian Cruise Line (NCL). It is the 12th ship constructed by Meyer Werft for the company.
M/T Ternsund is a dual-fuelled (LNG and diesel) chemical tanker constructed by Avic Dingheng Shipbuilding, for Terntank Rederi. The vessel is being chartered by North European Oil Trade (NEOT).
MV Bore Song is the second of two Ro-Ro (roll-on / roll-off) vessels built by German shipyard Flensburger Schiffbau-Gesellschaft for the Finnish shipping company Bore.
WE Tech Solutions (WE Tech), a leading energy efficiency solutions provider in the marine industry, announce the operational success at sea of their first Direct Drive Permanent Magnet (PM) Shaft Generator solution. Ternsund, the first in a line of four Terntank Rederi AS chemical/product tankers destined for the Baltic Sea, was delivered from the Chinese AVIC Dingheng Shipyard in late June. Terntank's goal when building this vessel has been to use a completely new standard in environmentally friendly technology that enables the shipowner to cut emissions to a new level. Its second vessel will set sail soon.
WE Tech Solutions (WE Tech), a leading energy efficiency solution provider, has received an order to deliver its direct drive permanent magnet shaft generator solution to a series of two 17500 DWT IMO class II chemical tankers. The order also includes the option for two more. The tankers will be built by the Chinese shipyard Taizhou Kouan Shipbuilding for Bergen-based Norwegian shipowner Rederiet Stenersen.
WE Tech has received another order from Besiktas Shipyard in Turkey for the delivery of two direct drive permanent magnet shaft generator solutions.
WE Tech Solutions
Wolffintie 36 M10
65200 Vaasa
Finland