Banco is a producer of metal furniture, light fittings, marine doors, panels and other equipment that can be found in every wet unit or crew and passenger cabin. Our company provides bathroom components including mirror cabinets, light fittings, floor pans and B15 and C-class marine doors.
We also offer a wide variety of shipboard furniture such as lockers, wardrobes, berths, and desks, to name a few. We have recently widened our range of B15 and B0-class wall and ceiling panels.
All our products are constructed out of steel, stainless steel and aluminium, and are galvanized and powder painted.
Marine interior bathroom equipment
Banco's ship interior bathroom equipment can be installed in passenger and cruise ships, naval vessels and offshore units. Bathroom utilities include mirror door cabinets (with one, two, three or four doors), light fixtures, floor pans, doors, waste bins, folding benches, towel shelves and swing walls.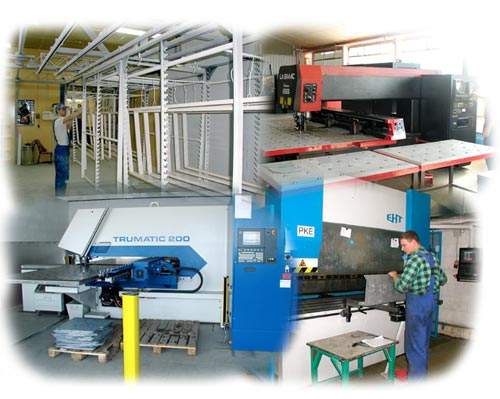 Banco carries out its metal furniture and marine fittings business on its own premises of 5,000m².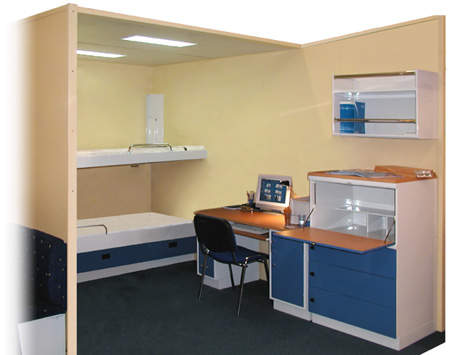 In February 2004 we obtained ISO 9001 certification from one of the major classification societies.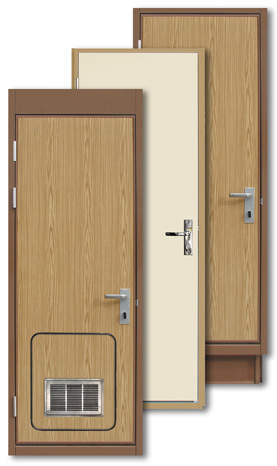 Banco marine doors are available in B15 and C class; in 2004, we obtained certification for B15 doors.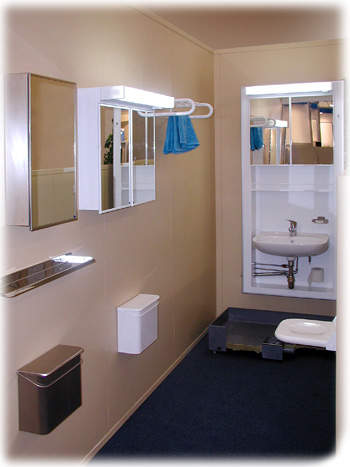 All of our marine furniture is produced according to our projects and documentation or to the customer's specifications.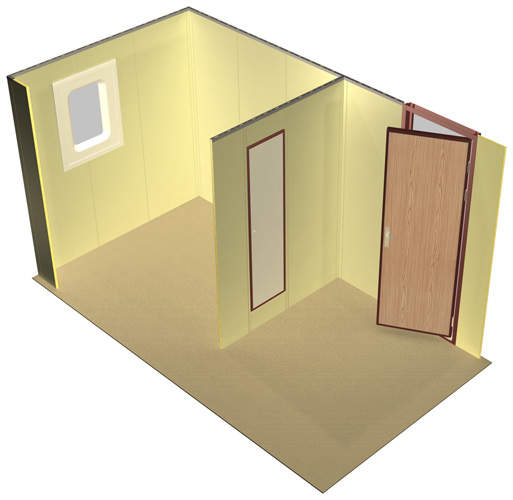 The wall and ceiling panel system, one of our newest products, is perfect for all naval vessel accommodation.
Mirror cabinets are available in two types: mirror cabinets with a mirror door from the bottom to the very top, or mirror cabinets with integral light. They are made from steel or stainless steel and are painted with powder paints.
Light fittings and floor pans for ships
Light fittings produced by our company are designed for use in places where the IP44 standard of protection is required. Fittings are adapted to work with the frequency of 50Hz or 60Hz and 230V or 115V and they can be mounted directly on the walls, ceilings or to other metal furniture. Our light fittings can be supplied with different types of shaver socket (European, American and British sockets, etc.) with separate transformer.
Our floor pans are mainly produced according to customer specifications and are made from steel, aluminium and stainless steel. They can be used in offshore and onshore wet units.
Shipboard furniture
Banco manufactures a wide variety of painted or laminated furniture made from steel, aluminium or stainless steel, specifically created for use on-board ships. They are designed to meet the specific requirements of marine conditions such as non-combustibility, durability, easy handling and economy of space and weight.
We supply berths (single and double), Pullman-type berths, sofas, all kinds of lockers and wardrobes, desks, sideboards, tables and many other types of furniture that can be found in ship cabins.
Marine doors – B15 and C class
Our B15-class marine doors are designed for interior use on offshore objects wherever B15-class fire protection is required. They are designed for installation in interior developments with ship bulkheads. The doorframe is made from powder-painted steel sheets. The doorsill is protected by a cover made of stainless steel. The door leaf is made from steel sheets for protection against corrosion. These are powder painted or PVC coated.
The door leaf, enforced with an internal frame and filled out with mineral wool, is mounted on three stainless steel hinges. Additionally, doors can be equipped with a kick-out panel, ventilation grill or door closer.
Marine wall panel system and window boxes
One of our latest products is the wall and ceiling panel system, which is ideal for all ship accommodations. The system is characterised by an easy and fast installation, a lightweight design and its high noise-reduction. The panels are made from galvanized steel sheets coated with decorative PVC foil. Banco's sandwich panel consists of non-combustible materials with a core of mineral wool. All panel systems are supplied with a full range of fixing and edge profiles.
Besides the standard panel system, we also offer an additional concept for installation on existing walls, which is perfect for refurbishing purposes.
Our window boxes, which are made from steel, are produced according to customers' specifications, and are powder coated.
We can offer a wide variety of standard solutions and we are also able to deliver all of our products made to our clients' specifications and needs.