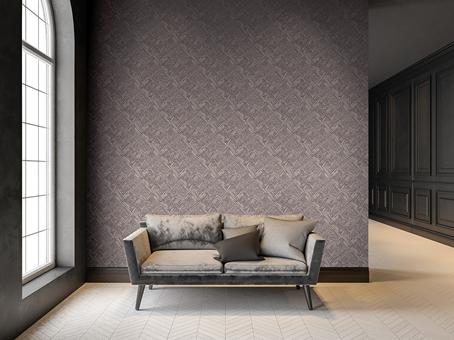 Tempus is characterised by an elegant series of classic damasks, intricate geometrics, delicate blossoms and luxurious and silky stripes, in an array of colours and with a vast choice of coordinating textured plains. This extensive list of designs helps create the aspired look in any environment from impactful feature walls to an all over luxurious feel, and from bold and vibrant to pastel and serene colours.
"Tempus is versatile enough to be used on its own for rooms and corridors, or in combination with an array of harmonious interior solutions for statement walls or entire spaces."
Tempus consists of six fully stocked modern designs from Andalucia to Blossom, Crest, Cubica, Integra and Karakash Stripe.
A leader in the design industry, the company designs a full spectrum of ready-made and bespoke solutions found in the finest hotels, shops and residences worldwide. From decorative panels to wall coverings in thousands of colour-ways, Muraspec's range is all manufactured at their UK based facility.
With over 135 years of experience, Muraspec prides itself on both its British heritage, and exceptional customer service each and every step of the way.
For more information, please contact Muraspec.