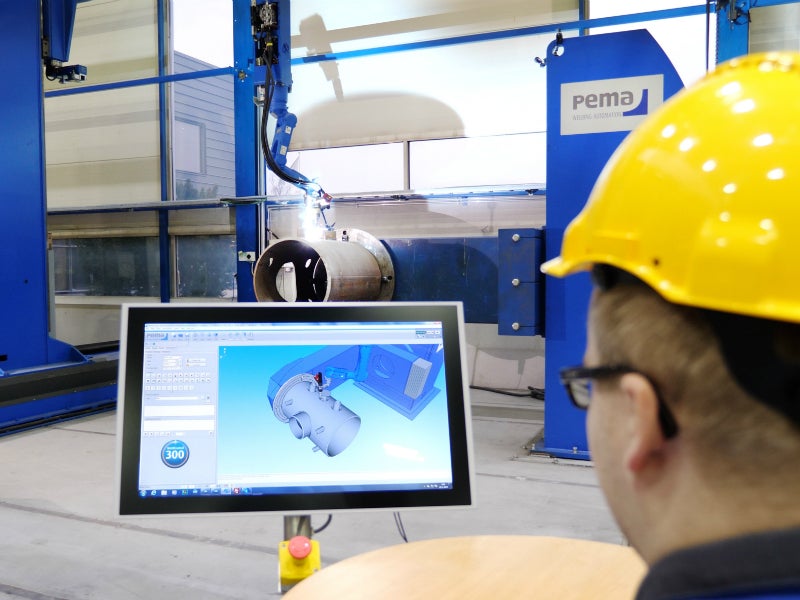 Finland-based global welding automation leader Pemamek is set to launch its latest PEMA robotic welding technology in booth N2445 at FABTECH 2020 at Las Vegas Convention Center in Las Vegas, Nevada, US.
The event will take place on 18-20 November.
Pemamek's advanced robotic welding solutions are based on easy-to-use programming software and control system, making them a perfect fit for dynamic one-off production such as heavy industries, shipbuilding and offshore industries. The core philosophy of PEMA robotic welding automation is user-friendliness, complete solution, and above all, flexibility.
Pemamek Robotics Manager Teemu Rusi said: "Thanks to the advanced PEMA WeldControl offline programming, one of the greatest values we give our customers is flexible production. By investing in PEMA Robotic welding station, the customer not only invests in manufacturing one type of product but numerous others, too. I like to tell our customers that 'we don't sell mattresses, but a good night's sleep'."
One of Pemamek's latest R&D breakthroughs is the complete robotic welding solution for pressure vessel nozzles. The revolutionary solution automates the nozzle welding process. Traditionally, the demanding process is welded by hand due to the multi-pass nature of the weld, including many starts, stops and frequent positioning. The automation reduces defect rates while saving manual welding hours significantly.
Pemamek Sales Director, North America, Michael Bell said: "This nozzle welding solution can shave hours off of the amount of time it would typically take to perform multi-pass welding operations in thick-walled workpieces with irregular grooves. We are very excited to bring this to the American markets."
In this year's FABTECH, Pemamek will also celebrate its 50th anniversary. Founded in the early 1970s in Finland, Pemamek has been successfully operating in the industry for half a century. In the spring of 2021, Pemamek will publish a book of its 50-year-long growth story in Finnish and English.
Pemamek vice-chairman of the board and owner Jaakko Heikonen said: "This anniversary is a significant milestone for Pemamek. In the future, the company will continue investing in global growth and international network, including the US."