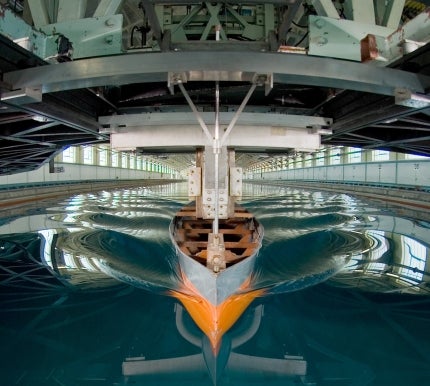 QinetiQ International Maritime Consultancy and Software provides services and solutions to the entire maritime industry, including cruise ships, dry cargo vessels, fast and conventional ferries and offshore support vessels, tankers and gas carriers.
With more than 30 years of maritime experience, QinetiQ has invested more than £100m in test facilities and equipment, including one of the world's largest ocean basins, a 270m towing tank, a cavitation tunnel, and super computing capabilities all operated in a highly secure environment.
QinetiQ solves a wide spectrum of challenges such as: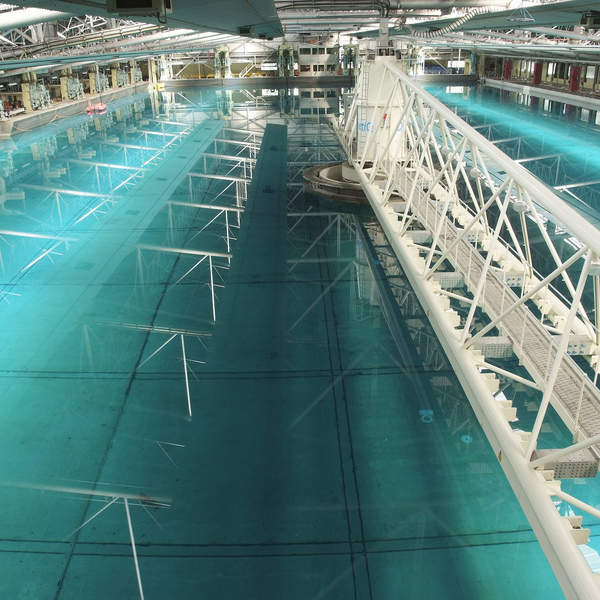 QinetiQ's ocean basin facility is the largest hydrodynamic testing tank in Europe, and provides company engineers with the ability to evaluate the performance of ship-scale experimental models.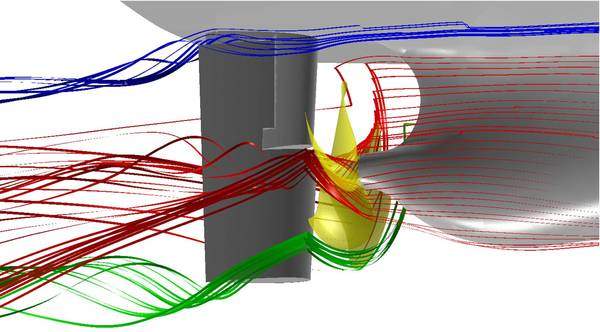 QinetiQ uses CFD modeling to support the design optimisation of propellers and control surfaces in ships alongside other software design tools such as Paramarine™.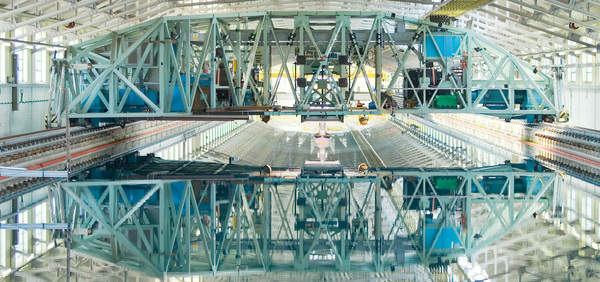 The IRIS benchmark model being towed in the company's towing tank in Haslar.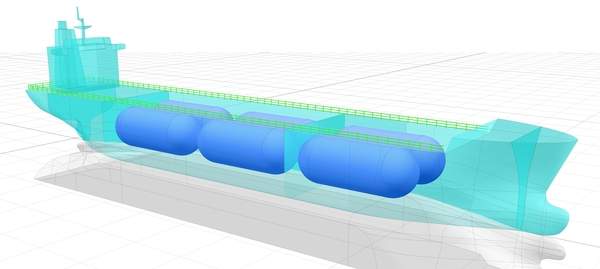 A liquefied natural gas (LNG) concept design compiled by Paramarine.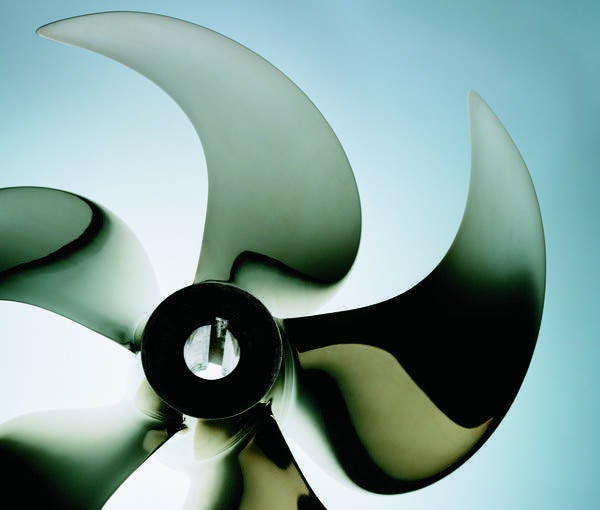 QinetiQ offers propeller design, testing and optimisation capabilities.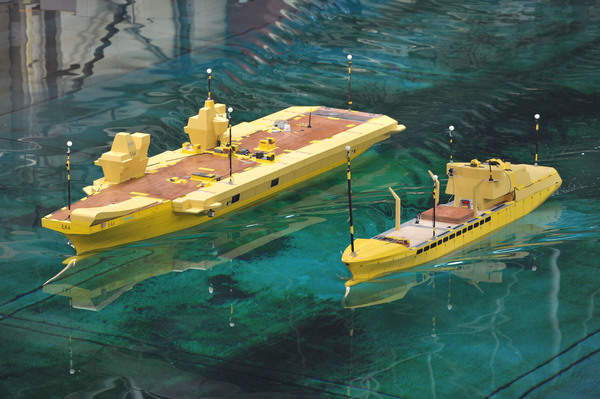 Hull interaction testing in the ocean basin is performed using the QUALISYS data capture system.
Building requirements and developing concepts for new ships
Optimising vessel performance
Assessing regulatory impact and insuring regulatory conformity
Maintaining and increasing safety levels
Maximising the financial return of operations
QinetiQ's services are delivered by a team of highly qualified experts in hydrodynamics, naval architecture and ship design, marine engineering, computational fluid dynamics, ship safety, propeller design, complex ship testing and evaluation.
In support of the company's international maritime consultancy team, QinetiQ has more than 500 UK additional staff experienced in the maritime industry and test and evaluation activities.
QinetiQ also provides a number of powerful software solutions, including the advanced ship design software product Paramarine™ and SeaWeigh, a loading computer system for on-board stability compliance.
Paramarine is fully integrated naval architecture design and analysis software tool. It is used in the commercial, offshore and marine renewable and worldwide defence sectors by shipbuilders, designers, operators and owners.
SeaWeigh is a Type 3, powerful, on-board, loading computer system.
Overview of QinetiQ International Maritime Consultancy Services:
Ship concept design services
QinetiQ has assisted a range of clients in taking their initial requirements for a new vessel type and producing a concept design that is viable and cost effective. QinetiQ are able to work with clients to draw out the key drivers of the design, comparing available options and carrying out cost versuscapability analysis to inform the procurement process.
Paramarine™ software considers the required parameters in one package and produce analysis and visualisation to quickly explore different options, analyse the compliance against the requirements and provide comprehensive technical data to support clients. QinetiQ also has access to a number of other naval architecture software tools to support concept development such as the propeller sizing tool NavCAD / PropCAD.
Ship design performance assessment services
QinetiQ provides an assessment of feasibility-level vessel designs covering hydrodynamic, human and operational performance. The company is experienced in the field of hydrodynamic consultancy and draws upon a wealth of knowledge in model experimentation and computational fluid dynamic (CFD) analysis.
QinetiQ is one of the world's leading researchers into ship stability and propulsion. The accumulated knowledge is used in the assessment of ship capabilities to ensure a thorough understanding of all the relevant performance factors to deliver a viable, safe and cost-effective design.
Ship design optimisation services
QinetiQ supplies a complete suite of optimisation services which includes the ability to optimise performance using a combination of analytical methods and physical model testing.
The company uses CFD software code running on a 1,500 node computer cluster to conduct rapid and detailed flow assessment. This is supported by a range of in-house and commercial software to analyse seakeeping, stability, human performance and operational aspects.
Physical model testing experiments can include resistance and propulsion, seakeeping, manoeuvring, stability and acoustic assessments. QinetiQ also offers a full-scale trials service, implementing and is able to conduct the trial, analysing the data and reporting the results into further design optimisation.
Through Life capability support services
QinetiQ are able to establish s the feasibility of extending the service life or changing the role of an existing vessel. The company use its capabilities to determine the impact of this on each aspect of ship performance, enabling the owner to fully understand the effect of such changes prior to business case submission.
Areas for analysis through model testing or computational work have included determining the impact of weight changes and extending design life on vessel structure and stability, improving fuel consumption through machinery and hydrodynamic changes to the vessel and considering the whole-ship impact of role changes.
Maritime safety and regulatory advice services
QinetiQ ensures that marine projects are compliant with safety regulations and environmental legislation and standards. The company puts into place a robust safety management plan and process for the project, works to construct a safety case and ensure the system is appropriate for the specified application or environment.
QinetiQ's safety professionals often perform the independent safety advisor role for clients, auditing plans, and process and safety cases to ensure they are adequate, appropriate and implemented as documented.
Contact details
If you would like to discuss a requirement for test and evaluation services or specialist technical support, please use the form below to send us your business enquiry.