STX Finland Cabins is the world's leading manufacturer of prefabricated modular cabins. Since the company's establishment in 1982 we have delivered more than 120,000 cabins and bathrooms to all kinds of passenger vessels, offshore living quarters and the construction industry. We also specialise in turnkey deliveries of entire accommodation areas.
Ship owners, shipyards and builders of offshore living quarters are our main clients. In addition, we provide accommodation units and bathroom pods for hotels and residential buildings.
Prefabricated cabins and accommodation solutions
Prefabricated cabin concept – from a mock-up to a ready-installed cabin – means shorter total construction time and lower capital expenditure for the customer. The design of the cabin units is customised down to the smallest detail, to meet the customer's wishes in every aspect. The modules can be installed in new-build and conversion vessels as completely equipped and fitted units, but are also suitable for semi-modular installation. The consistent, tested factory quality eliminates rework onsite and ensures finishing projects on time.
Cabin and bathroom modules for marine projects
We create your vision, whether it is an efficient stateroom concept where the use of available space is maximised, a luxurious suite with elaborate features, or anything in between. Our prefabricated cabin and bathroom modules suit all kinds of passenger vessels: cruise liners, passenger ferries, fast ferries and river cruise vessels, among others. High level of customisation and a variety of design possibilities ensure that customers' wishes regarding lay-out, interior design and materials are met, while never compromising on quality, safety or passenger comfort.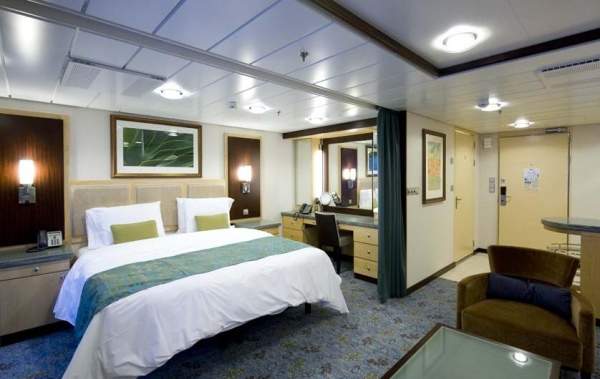 Our prefabricated cabins are fully equipped and fitted according to customers' requirements.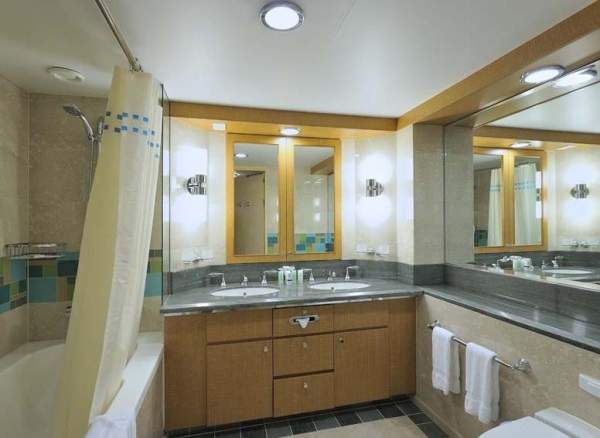 Bathrooms are delivered either as a part of cabin or as a separate pod; sizes vary from very compact to large.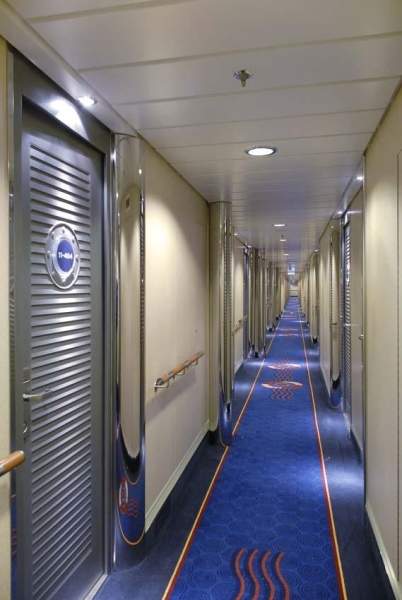 Turnkey deliveries cover entire accommodation areas. The whole process from design to installation is carried out by STX Finland Cabins.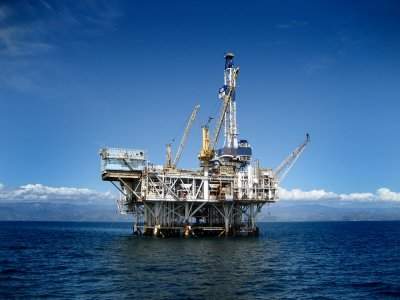 Our tested and trusted solutions are suitable also for the demanding offshore environments. Our fire-safe cabin concept ensures safety at sea.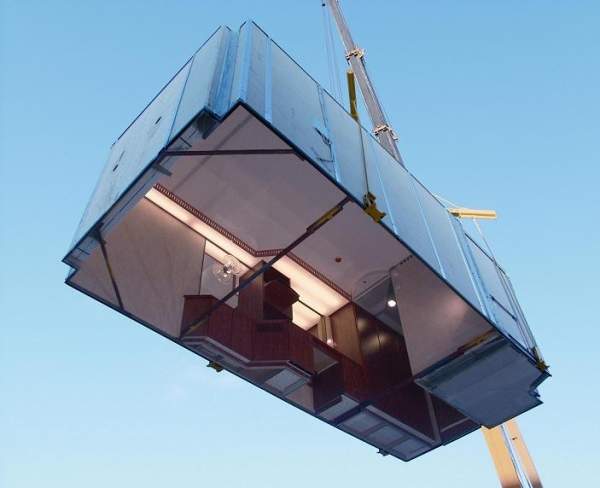 Installation of a prefabricated module is fast. Offsite construction of accommodation units shortens the total construction time.
In marine projects, the turnkey delivery of cabin area includes cabin area design, material deliveries, industrial production of cabins in factory conditions, and all installation work all the way to the delivery of the hotel area to the ship owner. Thanks to our experience from turnkey deliveries, we have been able to develop our cabin and area construction solutions to further enhance their suitability to the installation environment.
Every project is realised with our strong competence – our latest references include, for example, the world's largest cruise ships Oasis of the Seas and Allure of the Seas. Our products meet all the requirements of the International Maritime Organization (IMO).
Cabin construction for offshore accommodation
The prefabricated cabin concept offers an advantageous approach also for the construction of offshore living quarters. Moving the assembly of cabins to a special workshop brings considerable savings for the customer by improving productivity and minimising total outfitting time. As the cabins are produced under identical factory conditions and tested after completion, the quality of the cabins remains up to standard.
We have been developing our cabin units, paying special attention to the needs of our offshore clients. Our modular cabins are fire-safe and have a high level of sound insulation, ensuring safety and comfort at sea. Our products conform to the requirements of the Norsok standard, and we are also qualified in the Achilles qualification system (Achilles Id. 26235). Our cabins and bathrooms are used in a number of offshore living quarters currently in operation.
Services for ship owners and operators
We want to ensure customer satisfaction with our products throughout their whole lifecycle. For us this means not only manufacturing the highest quality products but also providing a wide range of services, from the planning and designing of a project to in-operation maintenance and modernisation in years to come.
Innovative accomodation and cabin solutions
As the trendsetters in construction of accommodation solutions, we generate added value for our customers by developing new, innovative concepts while holding on to our long traditions as well. Our competent research and development team is constantly studying new layout alternatives for cabins, bathrooms, balconies and corridors. Having user comfort, indisputable quality and safety as the starting point, our R&D team designs new cabin concepts in close co-operation with the owners and their architects.
Spare part service and comprehensive supplier network for cabins
We take care of our customers by providing original spare parts to their cabins and bathrooms throughout the whole lifecycle of the products. All furniture, structural and technical components, fixtures and soft goods are delivered fast and efficiently, ensuring that the cabins can stay in operation. Tailor-made and design items are available through our comprehensive supplier network.
Cabin refurbishment, repair and upgrade
During the lifetime of a vessel, cabins can be refurbished, repaired and upgraded to meet evolving customer expectations. STX Finland Cabins provides solutions that help keep bathrooms and cabin interiors fresh and modern.
Wetref is our turnkey wet cell refurbishment program, which provides a complete repair solution for ageing bathrooms. The solution, based on waterproof glass-fibre elements, offers an effective means for improving profitability and can be carried out cost-effectively during the vessel's normal operation. In addition to Wetref, cabin refurbishment material packages are available for any vessel and cabin type.
Experienced cabin manufacturer
Our references speak for themselves. We are a reliable and responsive partner with years of experience in the industry. The floorless cabin concept has been launched by us and our operations are certified according to ISO 9001.
For any of your inquiries, don't hesitate to contact us.