Nautilus Labs enables maritime shipping companies to optimise their business and increase time charter equivalent (TCE) rates through a Cloud-based data analytics platform that provides unified fleet intelligence.
Nautilus Platform provides machine learning-based fleet optimisation, enabling shipping companies to improve efficiency. The platform delivers accurate live data to avoid dependence on manual analysis to make reactive decisions on ships and maximise fleet return on investment.
Furthermore, Nautilus Labs uses machine learning performance models and do speed optimisation along a fixed route.
Complete automated fleet data platform
Nautilus Platform is a complete programme available for crews across the world and provides performance updates using data from sources on ship or shore. It collects relevant fleet information and displays it in a detailed 360° view of every voyage and vessel.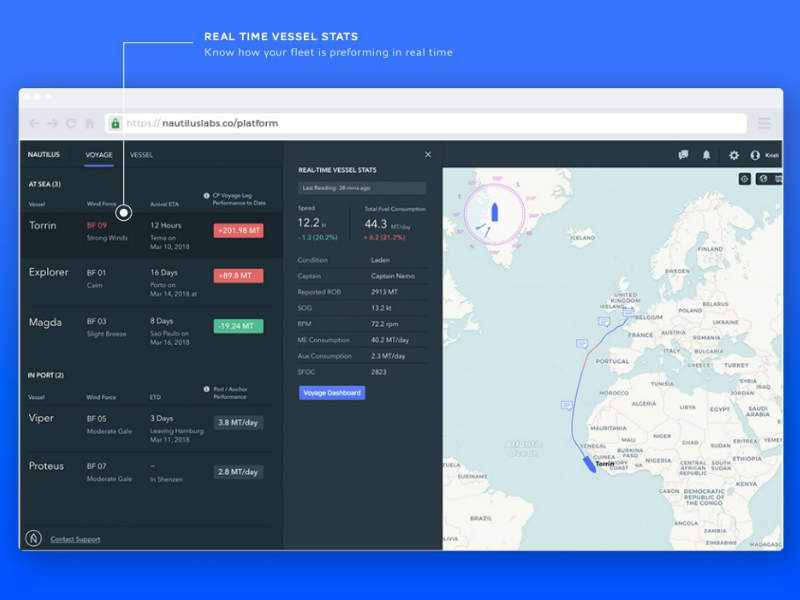 Nautilus Platform provides real-time data about individual or overall ship fleet performance.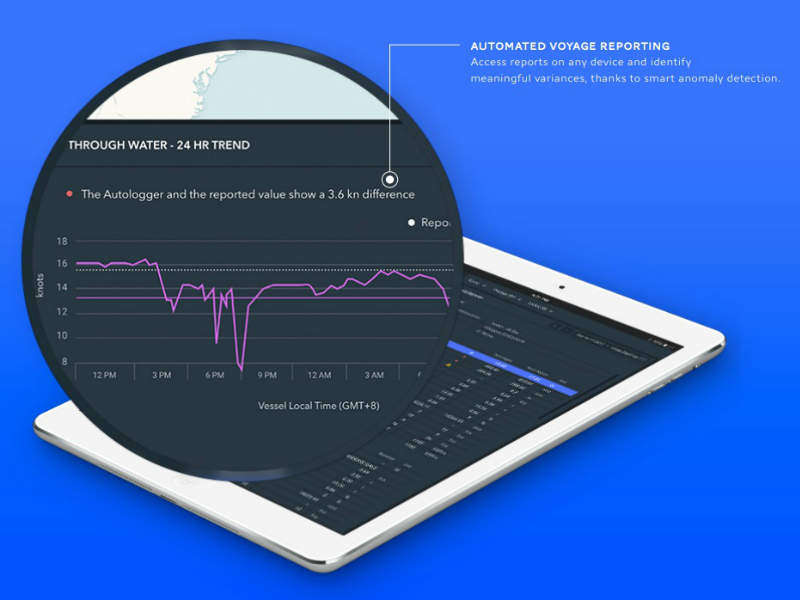 The platform delivers automated voyage reporting for improved accuracy.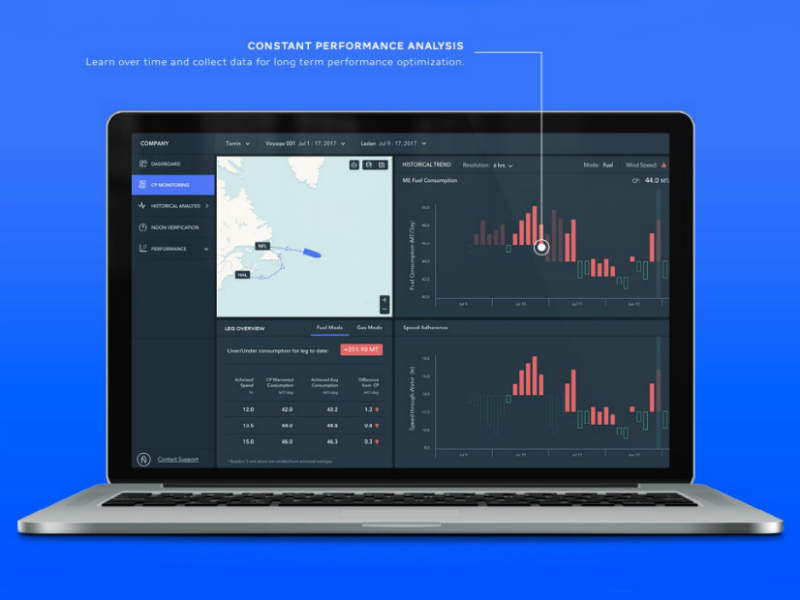 Constant vessel analysis allows crews to evaluate the fleet's long-term performance.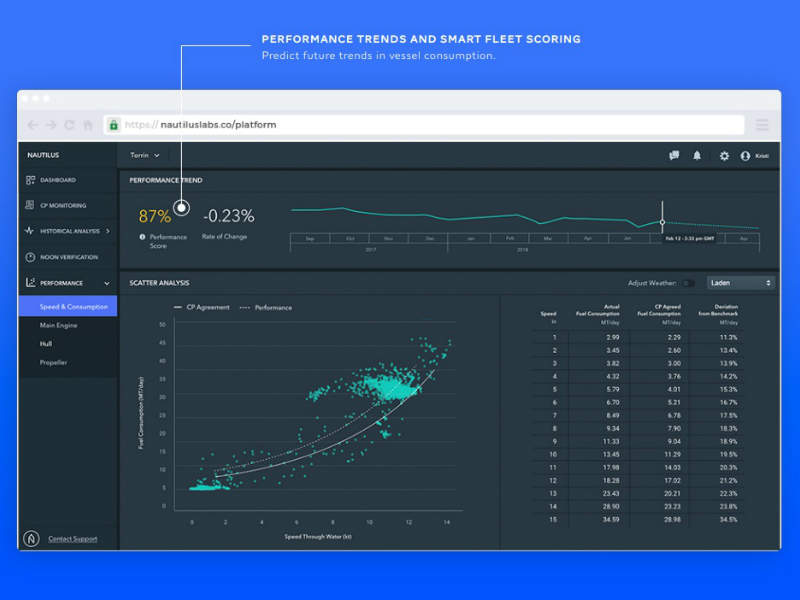 The platform records trends and uses smart fleet scoring to predict future vessel consumption data.
The platform allows crews to eliminate isolated work processes and use the same fleet information wherever they are operating. It can integrate data from any original equipment manufacturer, sensor or reporting tool to ensure global teams can collaborate in a single place and access the same insights.
Predictive vessel performance management
Nautilus Platform's machine learning technology offers automated vessel performance analysis that can reduce the amount of time and expense spent on manual analysis. It establishes a foundational database across fleets for predictive performance optimisation.
The software allows personnel to rapidly predict accurate vessel speed, optimise journey economics, and produce a higher return on investment in the long term, as well as increase accuracy in vessel performance to charge higher TCE rates.
Monitoring of vessel conditions also allows the improvement of maintenance scheduling and journey parameters to lower operational expenses.
Real-time operational performance insights for ship fleets
Nautilus Labs created its platform to deliver actionable insights to drive fleet performance improvement by leveraging real-time data. It is used to enhance voyage economics, identify performance anomalies, and increase team accountability.
Automated vessel insights allow users to make proactive decisions and to instantly reduce operational inefficiencies. The platform verifies manual noon reports and monitors performance in comparison to charter terms. It is also able to rank ships in each fleet and create key performance indicators.
About Nautilus Labs
Based in New York City, US, Nautilus Labs provides innovative technology to enhance maritime operations across the world. The company's Nautilus Platform is tailored for each client with through collaboration with operations, technical and chartering teams.
The company provides its platform to automate data collection, unify siloed datasets, detect real-time anomalies, access data at any time or place, normalise performance for outdoor conditions, and use machine learning to be proactive.
Nautilus Labs aims to develop and increase sustainability within the shipping industry and follows a customer-focused approach to help shipping companies optimise operations.
To find out more about Nautilus Labs, fill out the enquiry form on this page.