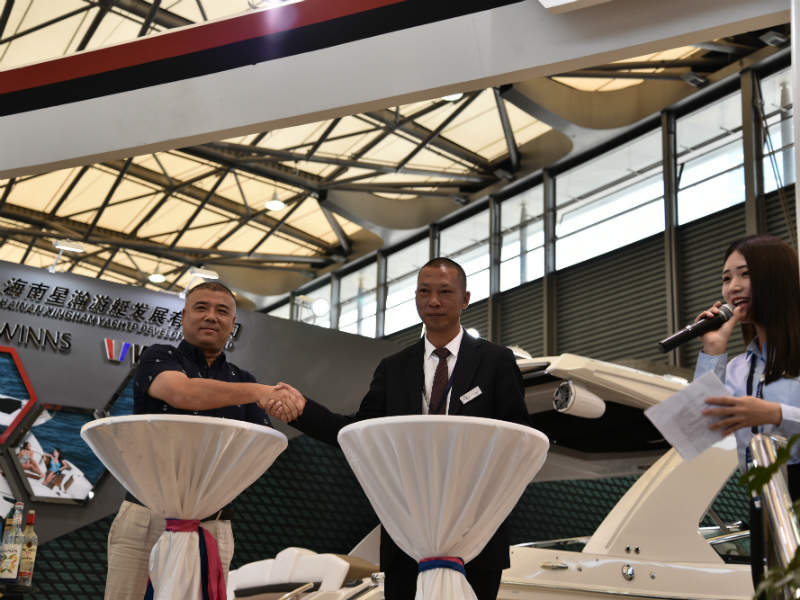 The China International Boat Show (CIBS 2018) has crafted a programme creating the perfect opportunity for entrepreneurs, business people, and companies to network and collaborate with industry partners.
The Matchmaking Program, organised by The 23rd China (Shanghai) International Boat Show and China Boat Industry & Trade Association, is a featured global networking platform for suppliers and buyers in the boat industry.
Over the years, the event organiser has had many successes connecting pre-screened suppliers with premier buyers who are sourcing for any items from components to end products in the boat industry.
Event and programme
CIBS is the organiser of Asian leisure boating, and the most comprehensive boat exhibition in China with a 22-year exhibiting history of the boat industrial chain. As the largest boat show in Asia, with over 550 vendors and more than 40,000 visitors, CIBS 2018 understand how busy and swamped one can get trying to navigate all the booths, shows and events, and the organiser helps by streamlining the process to connect the right parties.
Their professional team has a better insight on the business needs of buyers and suppliers, and they are present to serve exhibitors with customized matching meetings, thus providing more business opportunities for exhibitors to facilitate trade in the exhibition, to build a more extensive networking platform, and to increasing ROI for participants.
The Matchmaking Program is available to members of yacht clubs and yacht manufacturers, boat and RV manufacturers, equipment and components suppliers, inflatable boats and canoes manufacturers who are keen to connect with global buyers.
For overseas buyers looking to connect with Chinese manufacturers or producers of equipment and spare parts, the Matchmaking Program is an optimal resource to save time, to score great discounts and meet potential future partners.
How it works
The organisers of CIBS 2018 have made the process simple: Buyers and suppliers simply submit application forms, and their business needs are processed and analysed. Upon confirmation, parties are matched up, meetings are arranged, and invitations will be sent. Buyers and suppliers will then meet on site to conduct their business transactions.