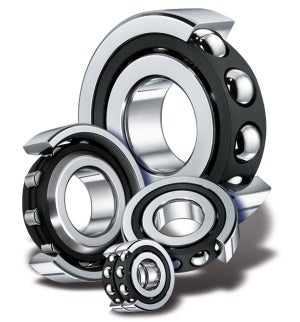 TSI will partner with NTN-SNR to assemble and market a full range of high-quality ball and roller bearing units for the turbocharger market worldwide. Within the industry, NTN-SNR is recognised as a market leader and has been supplying high-quality bearings for turbocharger bearing units for many years.
Using SNR bearings, TSI will deliver all types of bearing units to the global marine and power station markets from a strategically located, state-of-the-art bearing room, which commenced production in Rotterdam, Netherlands, in May 2013.
To guarantee the best possible service life, NTN-SNR uses only the highest specification steels and maintains full traceability of all processes and operations in the manufacture of the bearings.
The level of excellence from SNR is not only in the product but also in the packaging. Bearings are fully vacuum-packed in order to guarantee the best condition at the point of use.
With 17 years experience, Mr Yilmas is head of production at the new TSI Rotterdam workshop.