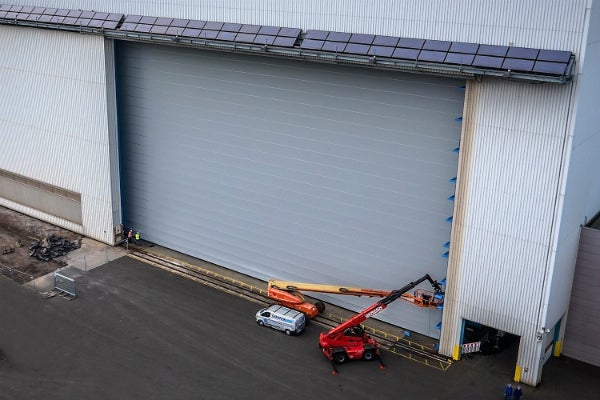 Champion Door delivered a gigantic folding door to the Meyer Werft shipyard in Papenburg, Germany in October 2016.
The door is an incredible 47m wide and 30m high. The door functions as a material door for the production hall where even large transportations into the hall are possible.
Champion Door industrial doors are reliable, long-lasting and nearly maintenance-free. In addition to large shipyard doors, the company's product range includes doors for many purposes, such as hangars, industrial facilities and storage rooms.