Axces supplies complete exhaust system solutions for the shipping industry, including design, engineering and delivery services. The company product line features a wide range of basic exhaust system parts, while its manufacturing facility allows for the creation of unique components.
The company's global network allows it to produce customised low-cost exhaust systems.
Exhaust silencers for marine vessels
Axces designs customised exhaust silencers using computational fluid dynamics (CFD) software and also provides a range of standard industry silencers.
This design process uses a 3D model to take into account factors such as flow, temperature and engine sound to calculate exactly what will happen to the sound waves when they pass through the component.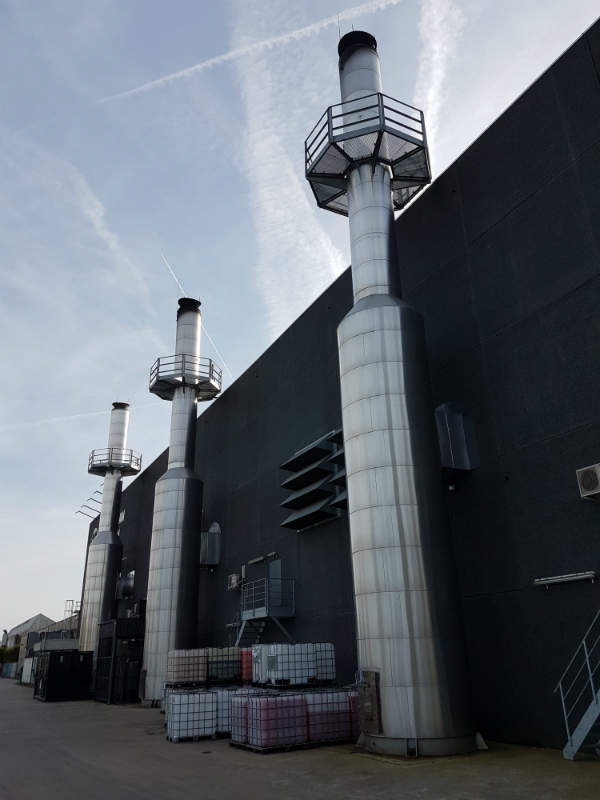 Industrial exhaust silencers with selective catalytic reduction have the ability to reduce noise, as well as NOx emissions.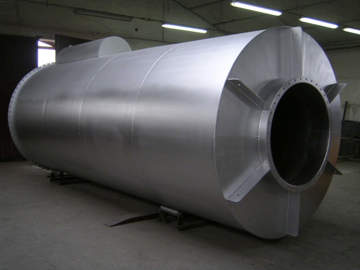 Axces provides standard and customised exhaust system for inland shipping, contractor and fishing vessels.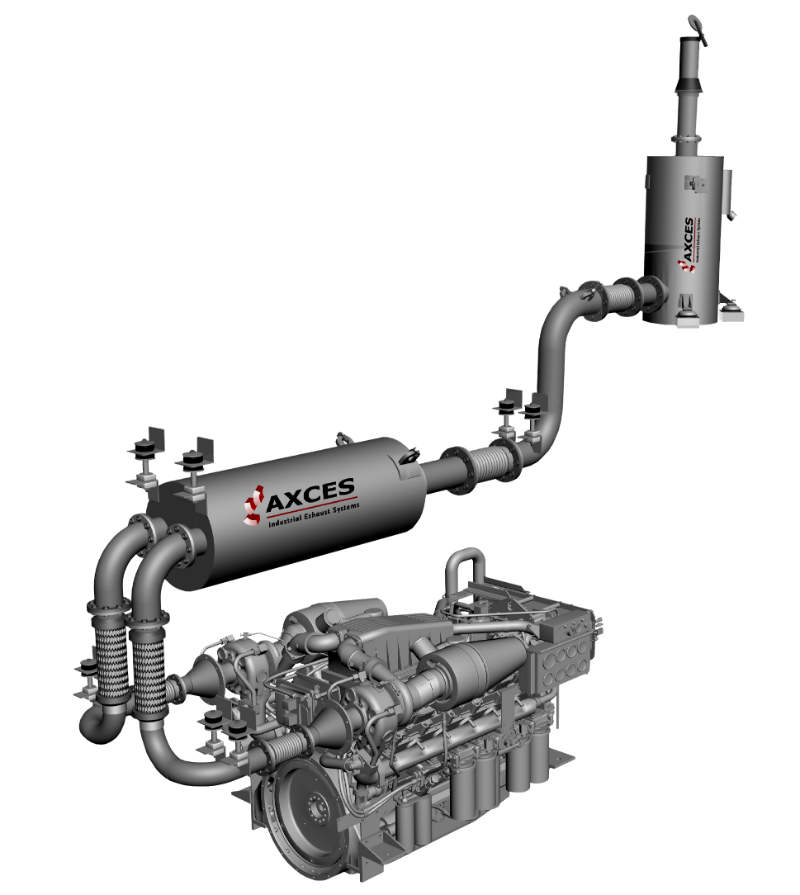 Newly built ships are required to follow the latest regulations for exhaust gas emissions.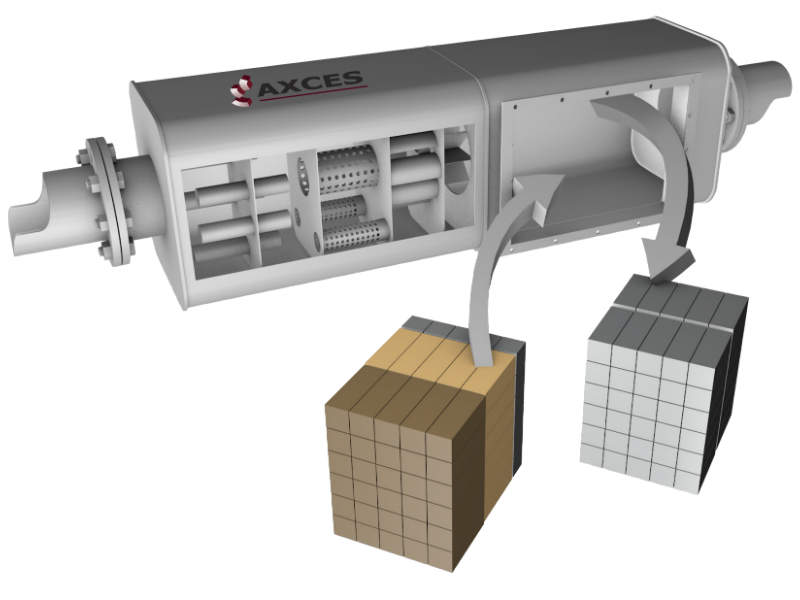 Axces uses computational fluid dynamics software to design customised exhaust silencers for vessels.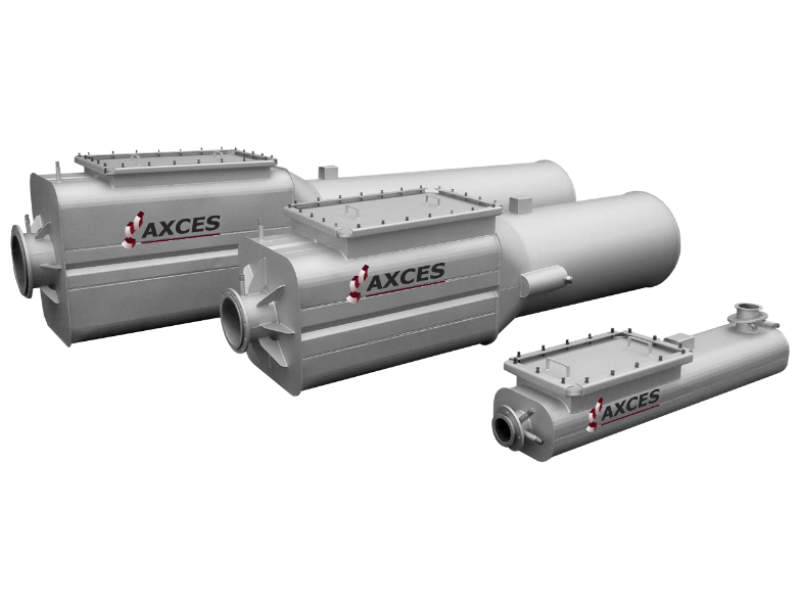 Axces offers a range of wet exhaust systems with outlets above or below the waterline with silencers.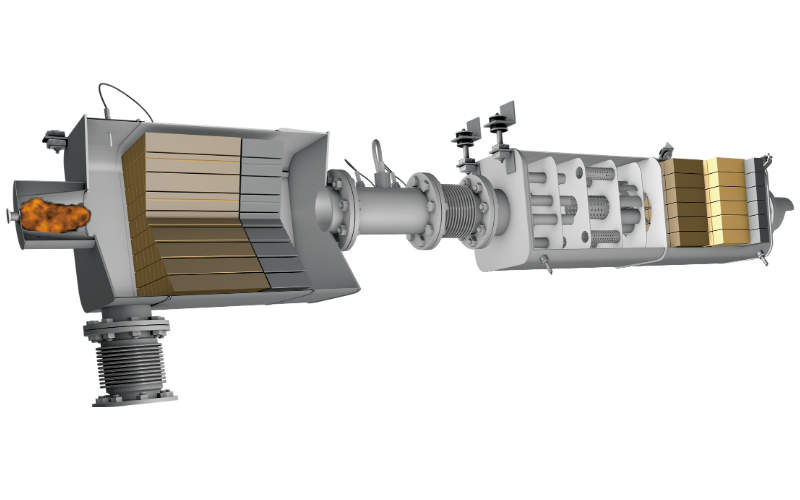 Exhaust systems can be integrated with selective catalytic reduction, silencers and spark arrestors.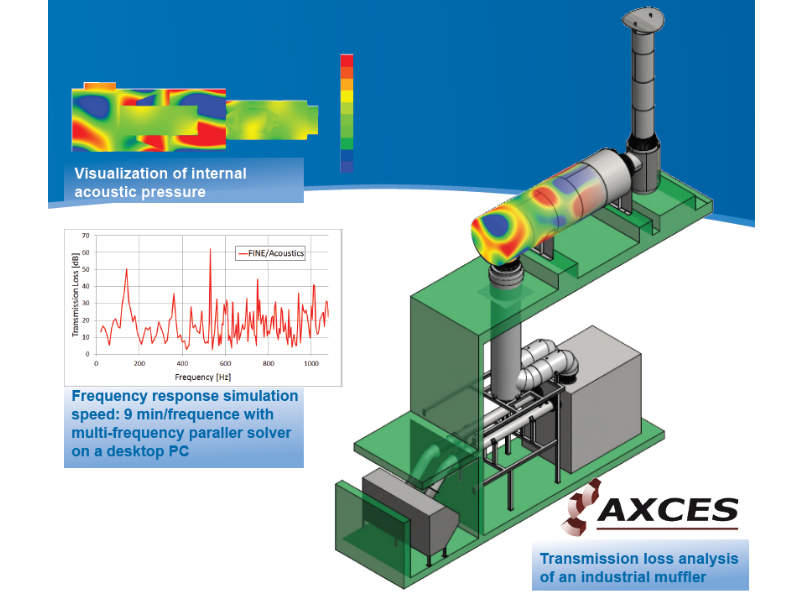 Industrial mufflers reduce noise produced by ship engines.
With this software, Axces produces silencers designed to fit and function in the most compact ship environments. These can be chosen based on requirements relating to noise and vibration control, as well as low backpressure.
Products include vent, pulsation and box silencers, exhaust bypass valves, and water injected exhaust systems. Axces also provides CE-approved chimneys with built-in exhaust silencers, water locks and water-gas separators, along with backpressure and acoustical calculations.
After-treatment of gases to reduce ship emissions
Axces provides emission technology that specialises in the after-treatment of exhaust gases. In order to move forward with IMO Tier III regulations and stay in-line with current EPA and IMO standards, nitrogen oxide (NOx) released from exhaust systems must be regulated.
The integrated selective catalytic reduction (SCR) and silencer reactor is an innovative solution created by Axces to reduce emissions.
As well as reducing toxic NOx released by exhausts, the solution also operates as a silencer, reducing noise by more than 45dB.
Products in the Axces emission technology range include soot filters, diesel oxidation catalyst (DOC) units and oxidation catalysts.
Customised exhaust systems created for the shipping industry
Located in Poland, Axces Production manufactures all company products and enables the creation of customised exhaust systems.
The newly built 10,000m2 facility is well equipped to quickly produce high-quality products at competitive prices. Axces Production employs 80 people covering engineering, logistics and quality assurance.
All products meet quality assurance ISO 9001:2008, EN ISO 3834, EN 1090 and EN 13084-7 requirements. Welding is approved for steel metals in groups 1.1, 1.2, 5.1, 8.8.1, 10.1 and 1.2 with 8.1.
About Axces Group
Several divisions work together as the Axces Group to provide customers with fully integrated solutions for their exhaust systems. Each company division specialises in a separate field with its own advanced knowledge and experience.
The company's worldwide presence has allowed it to develop the latest technologies, meaning customers can receive the optimum exhaust system at the best price.